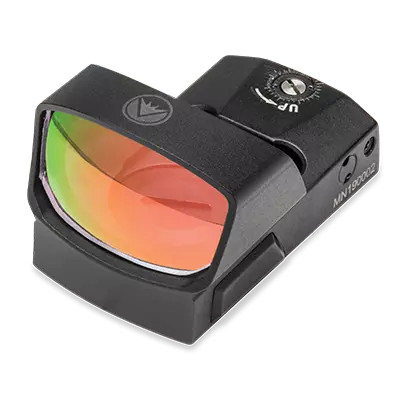 FastFire Red Dot Reflex Sight
Sight that mounts to handguns, rifles, shotguns, other sights – even spotting scopes
The FastFire puts an unmistakable, bright red dot on your target giving you an immediate speed and accuracy advantage. Perfect as a primary sight or paired on top of an existing sight.
Co-Mounted
The FastFire is perfect as a co-mounted sight, making any optic effective for close quarter target acquisition. Fits picatinny rails, and scope tube mounts are available.
Dot sized to match the job
The FastFire is available in 3 MOA or 8 MOA size (or 4 MOA on FastFire 2). Most people prefer the larger dot for shotguns and hand guns -- it's quicker to find the target. The 3 MOA size gives you a smaller more pinpoint target area.
Weatherproof Hood
The Fastfire is waterproof even "naked." But it comes with a weatherproof hood. It's optional, but it helps keep water and dirt off the glass.
Accurate, adjustable, and accessible
Windage and elevation controls are not only precise and accurate, they're easy to adjust. The FastFire 3 battery compartment is right on top, allowing battery swaps quickly and without removing the optic.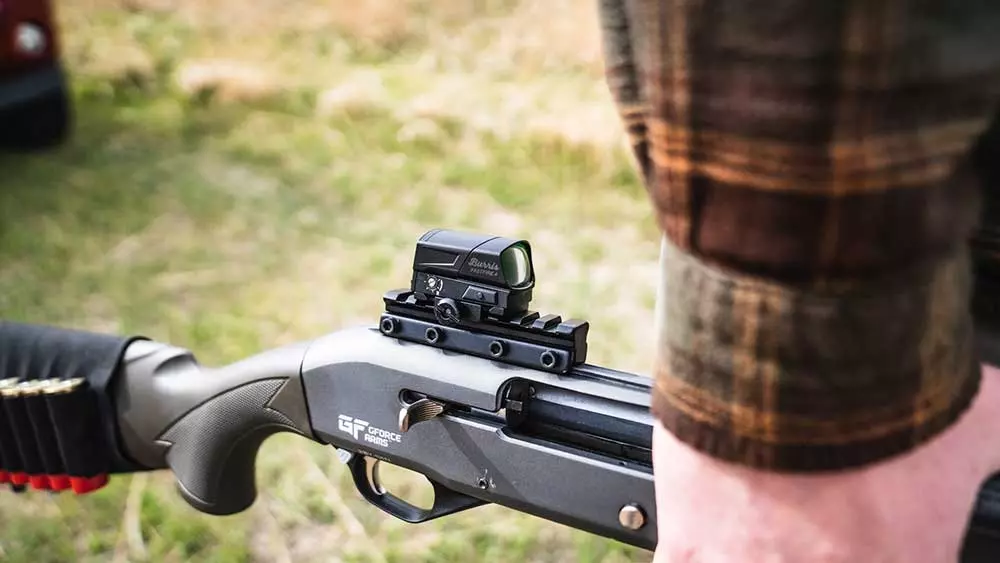 Mounts for all occasions
Not everyone gets a picatiny rail. Burris offers about 20 different mounts for Fastfire's. And yes, it easily fits a Glock MOS system
Bright-red dot allows for fast target acquisition and easy aiming
Compact and lightweight, so it won't affect firearm balance or handling
1x magnification allows both-eyes-open shooting, for enhanced awareness and target acquisition
Parallax-free, for better accuracy
Mounts to almost anything—including handguns, rifles, and shotguns—using Burris mounting systems
Windage and elevation adjustments make fine-tuning easy
Index-matched, Hi-Lume® multicoating provides low-light performance and glare elimination
Waterproof Nitrogen-filled body tubes prevent internal fogging in the cold and rain
Shockproof design stands up to years of punishing recoil
Comes with our Burris Forever Warranty™