Scout Riflescopes
Scout rifles are more popular than ever. This Burris scope matches them perfectly.
Best Eye Relief Scope
Specifically designed to match Scout rifles, our slim, compact optic give you low-to-medium magnification perfect for close to mid-range targets. Placed well forward on the rifle, it keeps both eyes on targets, even when they're moving fast.
Scout scopes need extremely large eye-relief, but more than that they need to stay true to the Scout Rifle vision of Col. Jeff Cooper: hard-working, simple, quick, and deadly accurate.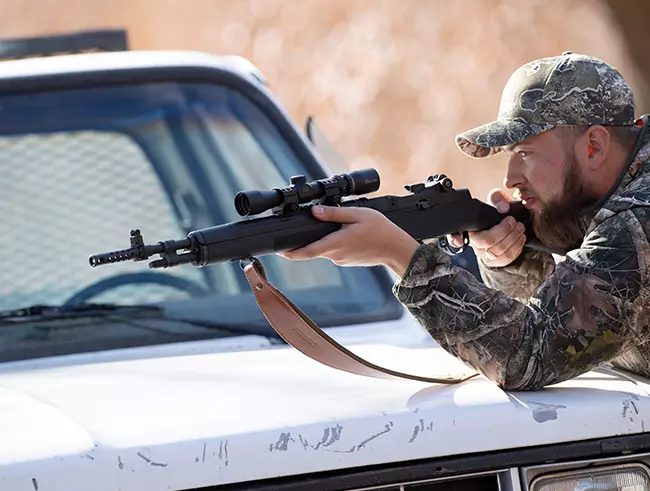 Forward Mounting
Scout rifles require the scope to be mounted far forward, which means you need huge eye relief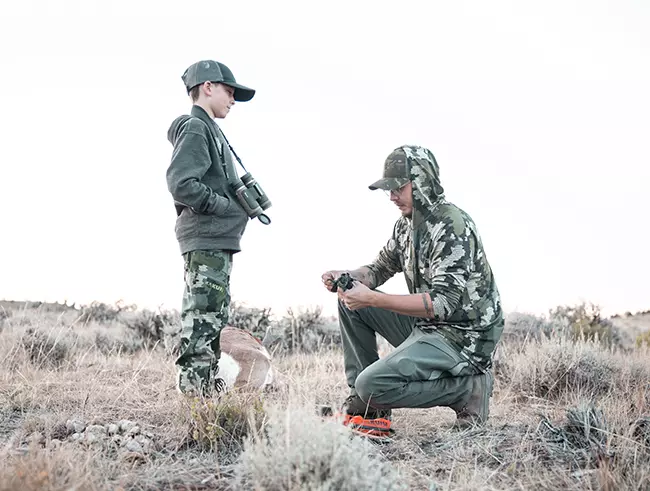 Speed - Even with Moving Targets
Scout rifles are all about getting a quick shot from horseback or other tricky situation. The Burris Scout reticles are designed to help, not hinder, that speed.
Scout Riflescopes Features
Designed for shooters who need a working rifle or fighting carbine and use the multi-purpose scout rifle
Forward mounting design allows mounting in front of the ejection port, for extended eye relief and both-eyes-open shooting; beneficial for fast target acquisition and increased situational awareness
Compact and lightweight at only 9.2 in. and 7 oz. (2.75x) and 9.7 in. and 13 oz. (2x-7x); makes it easy to hold and carry your rifle in the field
Finger-adjustable, low-profile turrets create a sleek profile
Turret indications always reflect a change in the point of impact, for pinpoint accuracy
High-grade optical glass provides excellent brightness and clarity with lasting durability
Quality, precision-ground lenses are larger than those of comparable scopes, for better light transmission
Index-matched, Hi-Lume® multicoating provides low-light performance and glare elimination
Double internal spring-tension system allows the scope to hold zero through shock, recoil, and vibrations
Precision-gauged and hand-fitted internal assemblies maintain a consistent point of impact regardless of shock and vibration, and hold true through the magnification range
Positive steel-on-steel adjustments ensure repeatable accuracy
Waterproof
Nitrogen-filled body tubes prevent internal fogging in the cold and rain
Solid, 1-piece outer tube is stress-free and durable—withstands shock and vibration from even the heaviest-recoiling calibers
1-in. body tube
Covered by the Burris Forever Warranty