Oracle X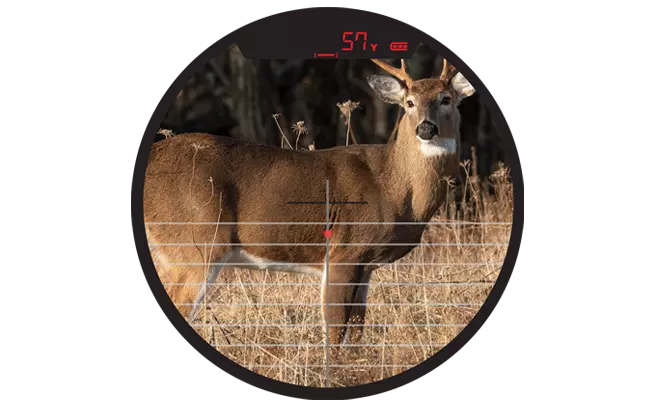 Innovation based on Experience
The Oracle X Crossbow Scope is built on a decade of experience with rangefinding optics like the Eliminator Laserscope.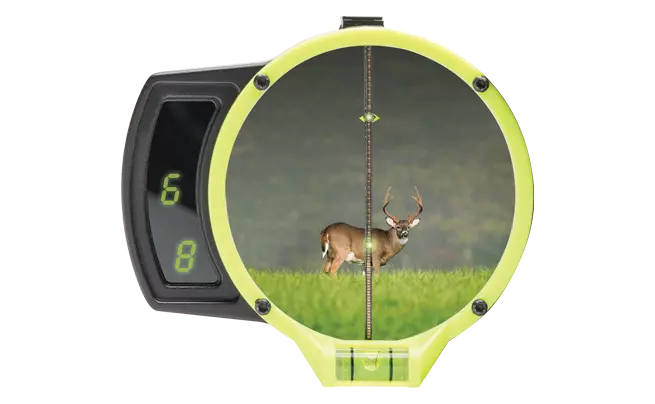 How it Works
At the push of a button the Oracle X instantly display the distance to your target and provide the perfect aiming point for your exact set up.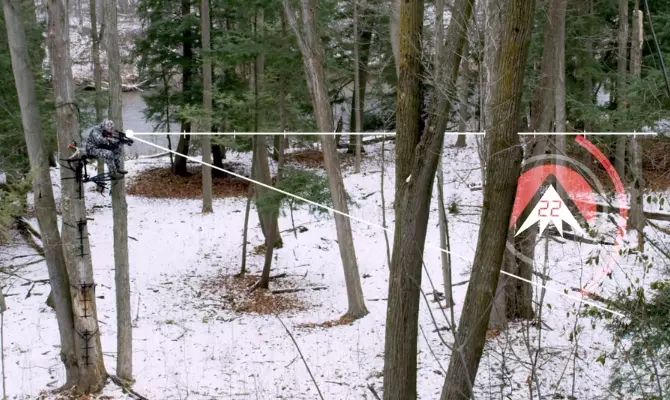 Angle Compensation
The Oracle X built-in inclinometer factors in angle for shots commonly encountered in treestand hunting.
2-7x Variable Zoom
The Oracle X features magnification compensation so your aiming point stays accurate as you change magnification from 2-7 power! 
Oracle X Features
Accuracy
2-7X Variable Zoom with Magnification Compensation ensures your aiming point stays accurate while you zoom
Wireless Remote
Can be placed anywhere on the crossbow for added comfort and reduced movement
Integrated Inclinometer
Factor in angle for steep angles and shots common in treestand hunting
Brightness Control
Auto-Brightness and manual brightness adjustment allows you to fine-tune your aiming point
Store multiple bolt profiles
Modern, lightweight design is rugged and robust enough to handle any weather condition
Electronic Bubble Level to reduce unwanted cant
Precise Aluminum Mount / Adjustment System
Locking Screws to ensure adjustments stay in place
Battery Life 3000+ activations
Like with every Burris product, the Oracle X is covered by our Forever Warrant, No Questions Asked! No paperwork. No hassles. We even cover the electronics.
Oracle X Images