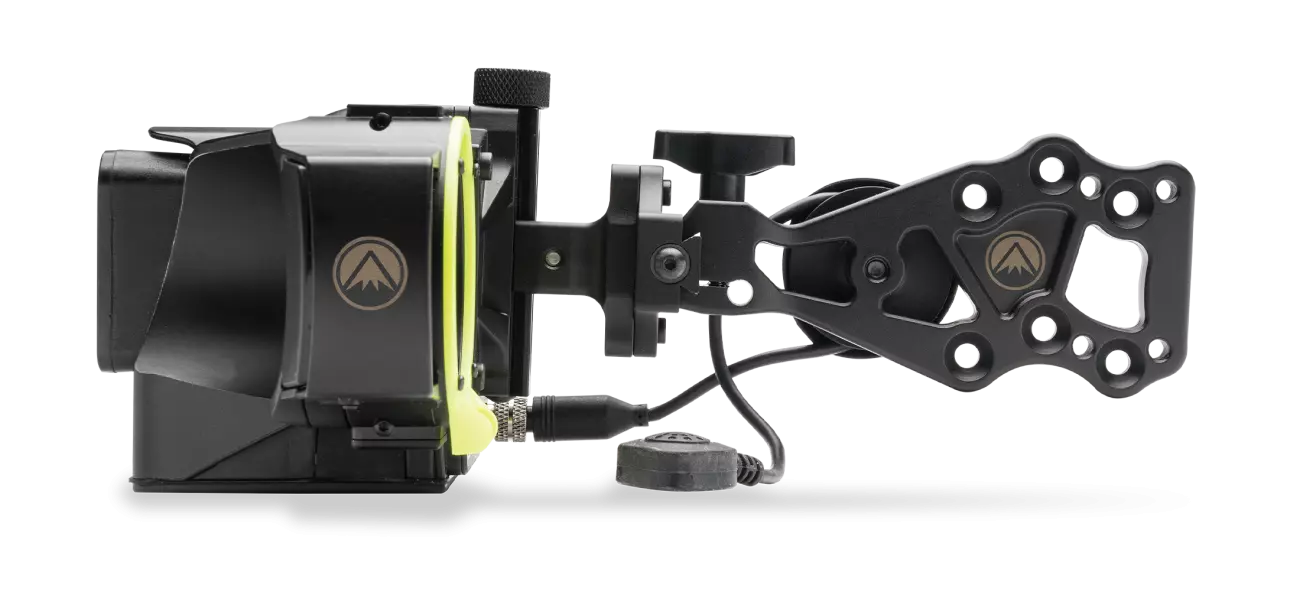 Oracle
Rangefinding Bow Sight provide exact distance to target and exact aiming point.
THE ORACLE ADVANTAGE
Eliminates guessing distance.
Built-in rangefinder gives exact distance to the target at full draw.
Eliminates aiming between pins.
Instantly calculates and displays the exact aiming point for any distance and shot angle.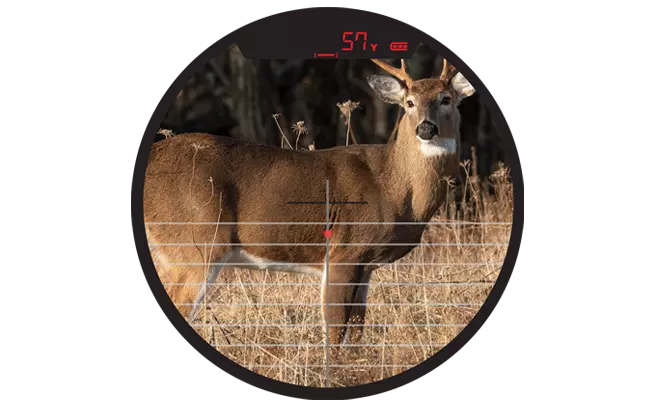 Innovation based on Experience
The Oracle 2 is built on a decade of experience with rangefinding optics like the Eliminator Laserscope.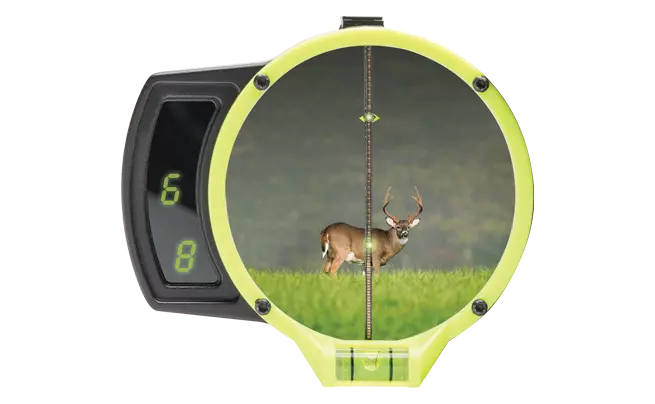 How it Works
At the push of a button the Oracle X and Oracle 2 instantly display the distance to your target and provide the perfect aiming point for your exact set up.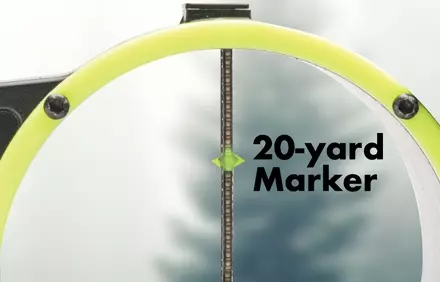 20-Yard Fixed Pin
Features a built-in 20-yard fixed pin that has your back no matter what happens on your hunt.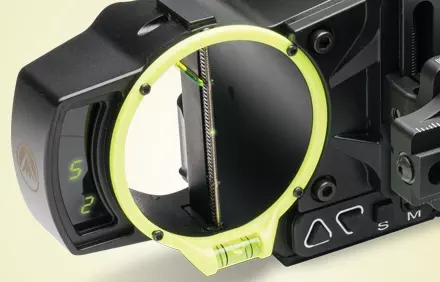 No Glass
Real hunting happens in tough conditions. The Oracle 2 was designed with no glass to scratch, fog, glare or break!
Oracle Features
Angle Compensation
Built-in inclinometer factors in angle for steep angles and shots commonly encountered in treestand hunting
Burris Reliability
Covered by the BurrisForever Warrant, No Questions Asked! No paperwork. No hassles. We even cover the electronics.
Right or Left-hand Compatible
Quickly flip and mount for a left-handed archer. The built-in inclinometer can tell which orientation you've picked, and adapts the software automatically.
Lightweight & Robust Design
Lightweight and robust enough to weather any conditions (shockproof, waterproof, and fogproof).
Best-In-Class Features
No Glass to scratch, fog, glare or break
20 Yard fixed pin (failsafe)
Store multiple arrow profiles
Locking micro adjustment knobs
2nd and 3rd axis adjustments
Accommodates up to 176 MOA (184 inches of drop at 100 yards.)
Oracle 2 Advancements
Improved Auto-Brightness Detection
Improved Manual Brightness Control - lower levels
Improved Set Up - even easier to set up and sight in
Oracle Images