May 3, 2022
FastFire 4 for Turkey Hunting
Then if you're lucky enough to see a bird down the barrel of your shotgun and are able to harvest it, that's just icing on the cake!
When waterfowl season is over and the weather starts to warm up only one thing is on my mind; turkey season. Growing up in Missouri, turkey season was something that I never missed. There is nothing like waking up to a river bottom of gobbling turkeys on a brisk morning. Then if you're lucky enough to see a bird down the barrel of your shotgun and are able to harvest it, that's just icing on the cake! There is something simple about the effectiveness of a shotgun for turkey hunting. However, an animal with a very small vital zone and a very small brain can surely give a turkey hunter a fit from time to time. When that bird is in range you want to be able to make the shot count.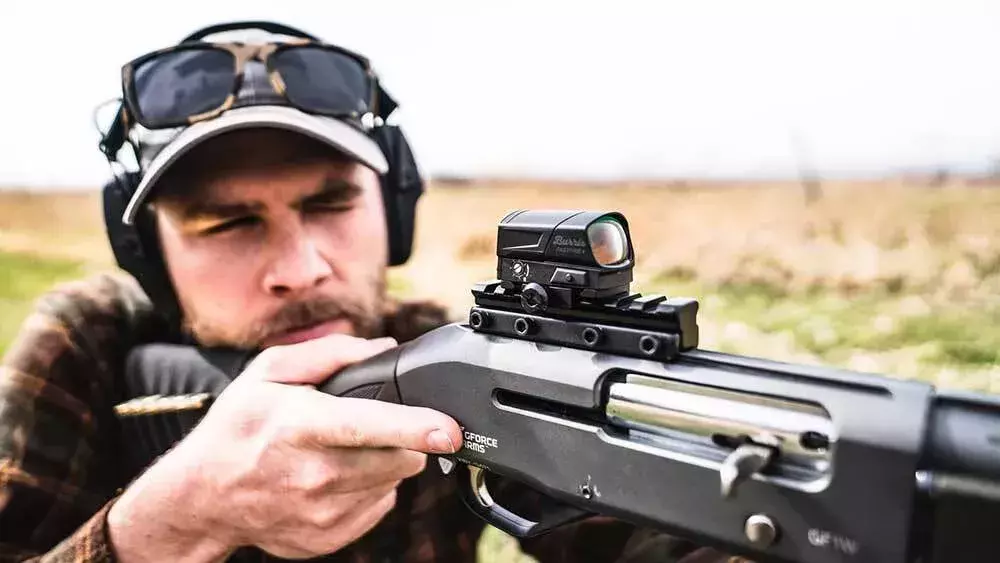 Being a little skeptical about optics on a shotgun, I entered into putting a Burris FastFire 4 on my turkey gun with a new and open mind. My shotgun has a ⅜ rail so with the TruGlo adapter mounting was made easy. Another option for adding a Burris Red Dot to your shotgun is the Speed Bead. After putting the adapter and FastFire 4 on the shotgun, I shouldered the gun for the first time and looked down the barrel to see a wonderful sight picture. I knew my perspective of an optic on a turkey gun had changed. It took no time at all to pattern the shotgun and head to the field.
Making that shot count is a culmination of skill and a hunter's gear working together. Optics on shotguns for turkey hunting is becoming more and more common. The red dot helps with so many things. The first and most major thing it helps with is; overall sight picture. The sight picture is un-obstructed and allows the hunter to see the animal more clearly without having to cover up so much of the turkey's vital area by the barrel. Secondly, with the invention of TSS and the effectiveness of shotgun ammo out to fifty and sixty yards, a bead at the end of your barrel becomes less effective at those longer ranges. The last thing is the ease of patterning and sighting in a FastFire 4 vs a basic bead or fiber optic. With a red dot the hunter can actually sight the shotgun in to make the most of the pattern. If you are using a basic bead on your shotgun there is a lot more to the sighting-in process. A hunter may have to use shims to adjust your shot and if the shims don't make it better all a hunter can do is aim differently. If you have to compensate for your shot; that leaves so much margin for error when the time is right.
Even if I don't shoot a turkey this season with the new FastFire 4 setup I love how easy it is to use. In addition there are a lot of features about this red dot reflex sight that make it great for all kinds of purposes.
The new FastFire 4 has some awesome new features. One is the ability to select between 4 different reticle options. My favorite reticle for turkey hunting is the 11 MOA and Circle. 
The other feature that I love for turkey hunting is the screw-on weather shield so the sight is completely enclosed from the elements. Out here in western Nebraska protecting your optics is a must. In the spring while turkey hunting, the weather is relentless one day, the wind could be blowing fifty mph and the next it could be raining. The Burris FastFire 4 is not only great for a turkey hunting shotgun, it is perfect for an AR rifle or a handgun. The functionality is endless and no matter what it will help with your target acquisition. Try a FastFire 4 Red Dot sight today.