<! ======================================================================= --> <! ======================================================================= -->
<! ======================================================================= --> <! ======================================================================= -->
Reticles
New: Model #200641 uses the new Burris M.A.D. Knob System
The Veracity 4-20x50mm riflescope is designed to help you capture prairie predators, elusive elk, or dangerous game. Proven Burris engineering combines with state-of-the-art refinements for accuracy and precision.
Its 5-times zoom system provides a wide field of view and powerful ranging. 
The front focal plane reticle design allows accurate computation of distances at any magnification. It also provides both trajectory and windage reference points.
Accurate and repeatable quarter-MOA adjustments allow for fine-tuning. And side-adjustable parallax lets you instantly correct parallax while maintaining your shooting position.
The scope is backed by the Burris Forever Warranty™, and delivers true performance for a lifetime. 
Item Number:
200640
200641

Magnification:
4-20x
Reticles:
Ballistic Plex E1™ FFP Varmint

(200640)


Ballistic Plex E1™ FFP (4-20x and 5-25x version)

(200641)



Knob Style:
Tall Capped Knobs

(200640)


MAD System MOA

(200641)



Objective Lens Diameter:
58 mm
Clear Objective Lens Diameter:
50 mm
Ocular Lens Diameter:
44.25 mm
Finish:
Matte
Focal Plane:
FFP
Main Tube Size:
30 mm
Field of View:
26 low – 5.5 high (ft. @ 100 yds.)
Eye Relief:
3.50 – 4.25 in.
Exit Pupil:
12 low – 2.5 high (mm)
Click Value:
1/4 MOA
Elevation Adjustment, Total Capability:
70 MOA
Example: 50 MOA is roughly 25 MOA from center.
Windage Adjustment:
40 MOA
Example: 50 MOA is roughly 25 MOA in any direction from center.
Parallax/Focus:
Side focus/PA
Adjustable Parallax:
50 yds. – infinity
Length:
15.0 in.
Weight:
27.2 oz.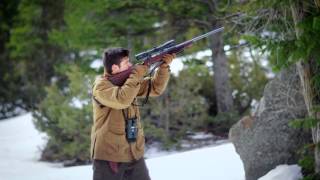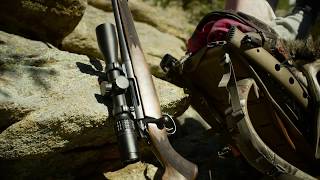 Veracity™ Riflescope 4-20x50mm
is rated out of
5
by
83
.
Rated

5

out of

5
by
Kman91422
from
Making things possible
The moment I saw the first focal plane feature on this scope, along with the reticle, I knew I had to have it. All the adjustments on this scope are of the best quality, build, and feel. I purchased the m.a.d system and I am very excited to get some custom knobs for this scope. This is by far the clearest scope I have ever owned. It gathers light beautifully and I feel like I can really push the limits with this scope. I am using it for long range on a 6.5 creedmoor and it has exceeded my expectations. I would definitely buy it again, and recommend it to a friend. I own 4 burris scopes, and they are by far the best scopes out there for the money.
Date published: 2016-10-12
Rated

5

out of

5
by
daSmith
from
Reliable, Resettable
Bought this a while back for my Savage 25 in 17 Hornet. Zeroed easily at 100 yards shooting factory 20gr Vmax. Did a lot of target shooting with it until last month i was finally able to go on a Prairie Dog hunt. Took a PD at 324 yards with the little hornet. Saw somebody test there target knobs on youtube by putting so many turns left,right, up and down then rezeroed. Dead on. Tried it myself except with it zeroed at 100 yes, i did 4moa up and right to the top/right target. Bullseye. Then 8moa down and left to the bottom left target. BULLSEYE. Get the picture?
Date published: 2016-08-07
Rated

4

out of

5
by
Mickey K
from
This is my first scope with all the dots & dashes, tapered crosshairs and the reticle on the front focal plane. All of these "advanced" features were confusing at the first time at the range for sight in. The crosshairs shrink to only a portion of what you can see at 3X. At 15X, the dots look like bullet holes on the target and the dashes clutter the view. When hunting you don't notice all these things. At 3X, it is easy to locate the target and put the crosshairs where they need to be. I have not had time to take the scope to the 300-600 yard ranges yet to calibrate all the dots and dashes. If they work as advertised I would raise the rating to 5 star
Date published: 2015-03-07
Rated

5

out of

5
by
Brandonii
from
Awesome scope and warranty!
Awesome scope and warranty! Couldn't ask for more. There was a bad accident last hunting season and my gun fell off a cliff totaling the scopes elevation dial. Sent it in no questions asked and they sent me back a new scope. Burris honored their warranty and saved my bacon. Not only did they replace the scope itself, but they replaced the broken sun shade and the lens cover caps. I highly recommend going with Burris for your scope. I really like the quality of the glass, reticle, and functionality of it. Excellent quality for its price.
Date published: 2016-01-27
Rated

5

out of

5
by
Jim Bob
from
Everything you need in a modern scope
I looked through this scope and knew right away that it was the one for my .204 Ruger. The glass is phenomenally good for the money and is as clear as my March scope is. Has a zero-stop feature too! The FFP is fantastic and zooms smoothly and the reticle is ultra-crisp. The reticle is perfect for long-range shooting and works great for holdover on many modern flat shooters. Zero at 200yds and the next lines down are holds for 300, 400, 500, 600 and 700. The Veracity is rugged and feels solid although the knob clicks feel a bit mushy. Repeatability is excellent from full scale back to center. Oh, did I say it has great glass? I also own the Burris Fullfield II and a Six-X and this one is the best yet. Burris is stepping way up in features and quality. I just wish it was made in the USA...
Date published: 2015-07-13
Rated

5

out of

5
by
jengel
from
Great FFP scope
I now have three different Veracity scopes on my .300 Win Mag, .308 Win and .300 Blackout rifles. The 5-25 is on my 300 Win Mag Remington 700 Long Range with a SWR Specwar 762 suppressor. I chose this scope because it is a First (or front) Focal Plane scope. I like the fact that the relationship between the target and reticle never changes. On most other ballistic scopes, if you are just off of high power where the ballistic drop reticles are calibrated at, you will be way off on the drops. The top turret of this scope has a zero stop that comes back down to your zero range. The clicks are spot on for 1/4 MOA and are repeatable. I know that from my 300 yard zero, it is usually 8.5MOA up to a 650 yard target depending on temp and humidity. I have killed deer, coyotes and raccoons at 600 yards + thanks to the repeatability of this scope. With 64 MOA of vertical adjustment, I have no problems getting enough adjustment out of the scope. If you think you might need more, get the signature series 30mm rings and put the + and - shims in the proper spots in the rings and you have now put an extra 20MOA cant into your system. The rings come with +10 and -10 shims. I've sold several scope and ring combos to several customers and have not had one complaint yet.
Date published: 2015-03-26
Rated

5

out of

5
by
Kjnolder
from
Great 3-15x50 scope
I spent a couple hours at cabelas looking through every scope possible In the $800 range and the Burris scope really stood out to me. After getting it home and mounted I stepped out my back door to my shooting range and tried it out. Awesome scope! Field of view is awesome and eye relief is awesome. Not to mention the e1 reticle is awesome. Overall, great scope I will buy another one of the exact scope again!
Date published: 2016-09-18
Rated

5

out of

5
by
BC Hunter
from
Best Scope for the money
I purchased this Scope for my Savage 116 Weather Warrior is 300 win mag and it is everything that Burris Claims. It's clear, bright and easy to use, the Burris E1 reticle allows for acurate hold overs and windadge. The feature of the new ballistic tools on-line and the ease of use make this scope intuitive and the next thing I'll be doing is taking advantage of the Custom Ballistic turrets once I find what my Rifle likes to shoot. Burris has really out done themselves and you can't beat the warranty. I'll be shooting with this glass for a long time to come.
Date published: 2016-03-30
I'm am looking at the veracity 3x15x50 or 4x20x50. I plan on installing on bergara b14 hmr 6.5 creedmoor. To use primarily for deer hunting out to 400 yds. But would want to do a little target shooting out to 600 plus. Would you recommend the 15x or 20x?
That would really depend on personal preference. For those distances I think the 3-15 is definitely sufficient.
Date published: 2018-04-19
How many revolutions of travel does the burris zero click stop on the Veracity 5-25x50 allow Mine only goes 24 MOA before it stops....
MAD Turret scopes feature a single revolution of 24 MOA. If you need target turrets we recommend the XTR II as the Veracity is a hunting scope.
Date published: 2018-04-11
Are all scopes in the Veracity-line of scopes first focal plane scopes? Are there any second focal plane scopes in the Veracity line of scopes.
All Veracity scopes are first focal plane.
Date published: 2018-04-08
Does this come in glossy or matte finish?  I'm looking for matte.  
Matte
Date published: 2018-03-29
Purchased the Veracity 3-15×50 for my Mossberg Patriot Long action. My question is what is the lowest ring height and or shim combo I can get away, with for proper clearance, just looking for good barrel and bolt clearance.
Low XTR Signature Rings
Date published: 2018-04-05
I have recently purchased a Remington Model 700 LR and have, on order, a Veracity 4-20x50 scope. Which scope base and Xtreme Tacticle Rings size would you recommend? medium, high or extra high? 
If your rifle is not an ultra-mag caliber you could use base 410600 and rings 420221. That is the XTB base, and XTR Signature Rings in Low.
Date published: 2018-03-24
I am going to mount the Veracity™ Riflescope 3-15x50mm on a Remington 700 SPS in 300 WSM. What mount and rings should I use? And, does your custom shop still provide custom ballistic turrets for a specific load?
I recommend base number 410600 and for rings i would either do 420587, or 420221.
Date published: 2018-03-24
I have a ruger precision rifle gen 2 and am mounting a veracity 5-25x50 on it. What height xtr rings will give me the lowest possible mount height and still clear with the flip caps installed?
Extra High, or the AR-PEPR mount.
Date published: 2018-03-13