FULLFIELD IV RIFLESCOPES
The surest companion a hunter can have
On any hunt, there are a few things you can count on: wary game, lousy weather, and your Fullfield IV scope. With over 50 years of steady performance and constant refinement, the latest Fullfield riflescope from Burris® is the surest companion a hunter or shooter can have. The completely redesigned Fullfield IV™ is rugged, lightweight, and, most importantly, reliable for an accurate shot every time. Five Fullfield IV models are offered, each with an improved 4x optical system, premium multi-coated lenses for edge-to-edge clarity and low-light performance, and a wide selection of reticles.
Fullfield IV riflescopes are built with nitrogen-filled tubes and are waterproof, shockproof, and fog proof and can handle recoil from all platforms, including air rifles, slug guns, and high caliber rifles. New designed sleek turret knobs allow easy finger adjustments. Like all Burris products, the Fullfield rifle scope comes with the Burris Forever Warranty.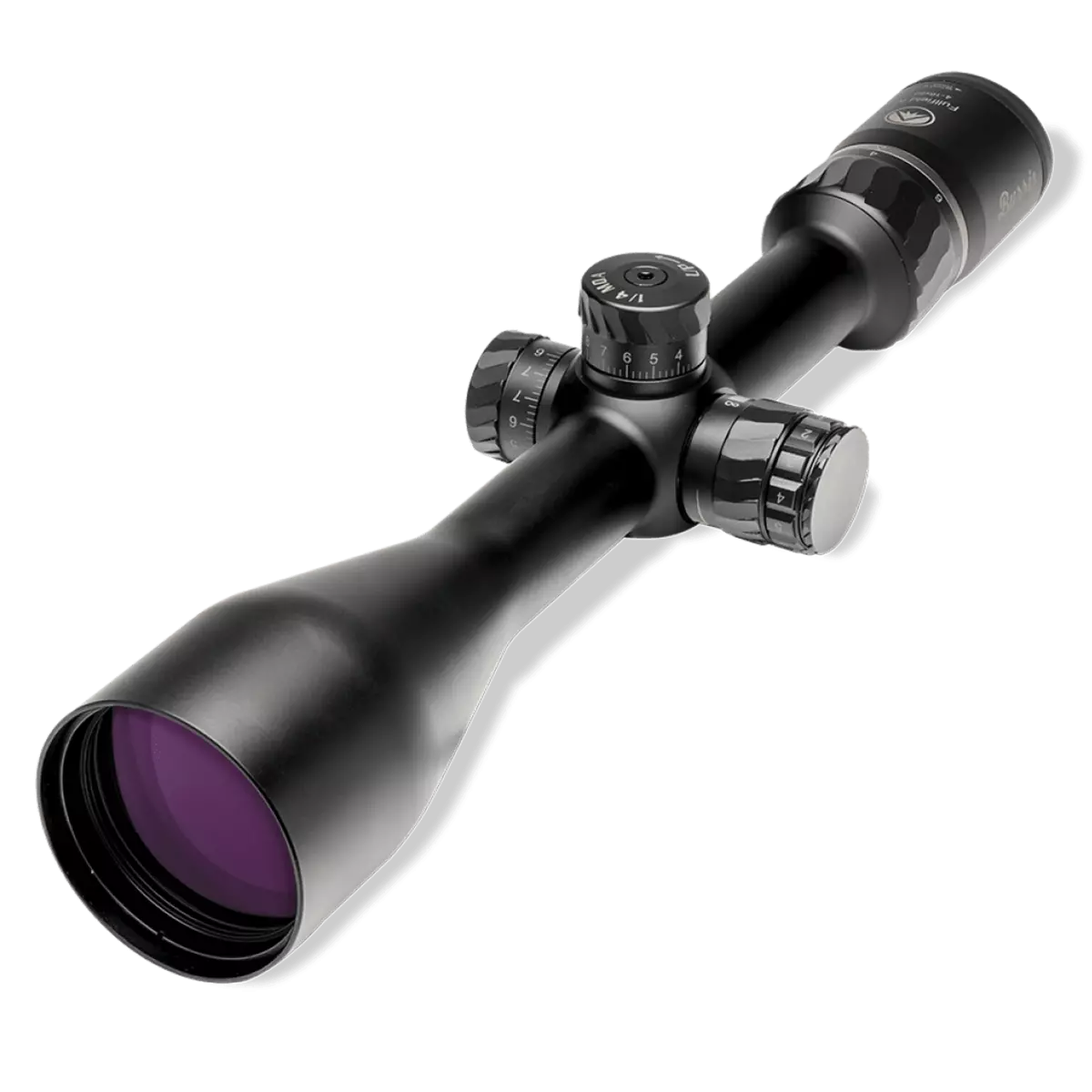 Fullfield IV Riflescopes
Popular and premium traditional hunting riflescope at an affordable price.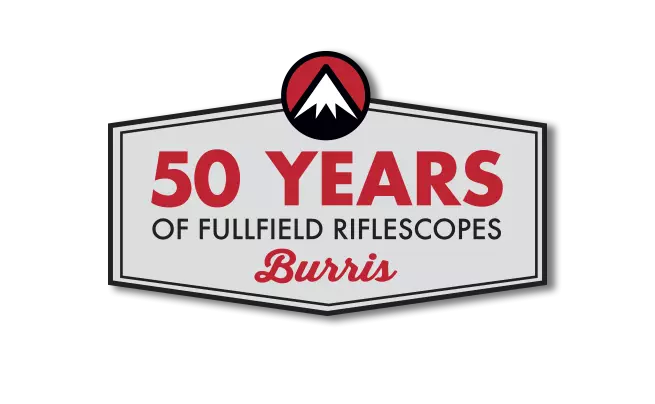 50 Years
Of steady performance and constant refinement.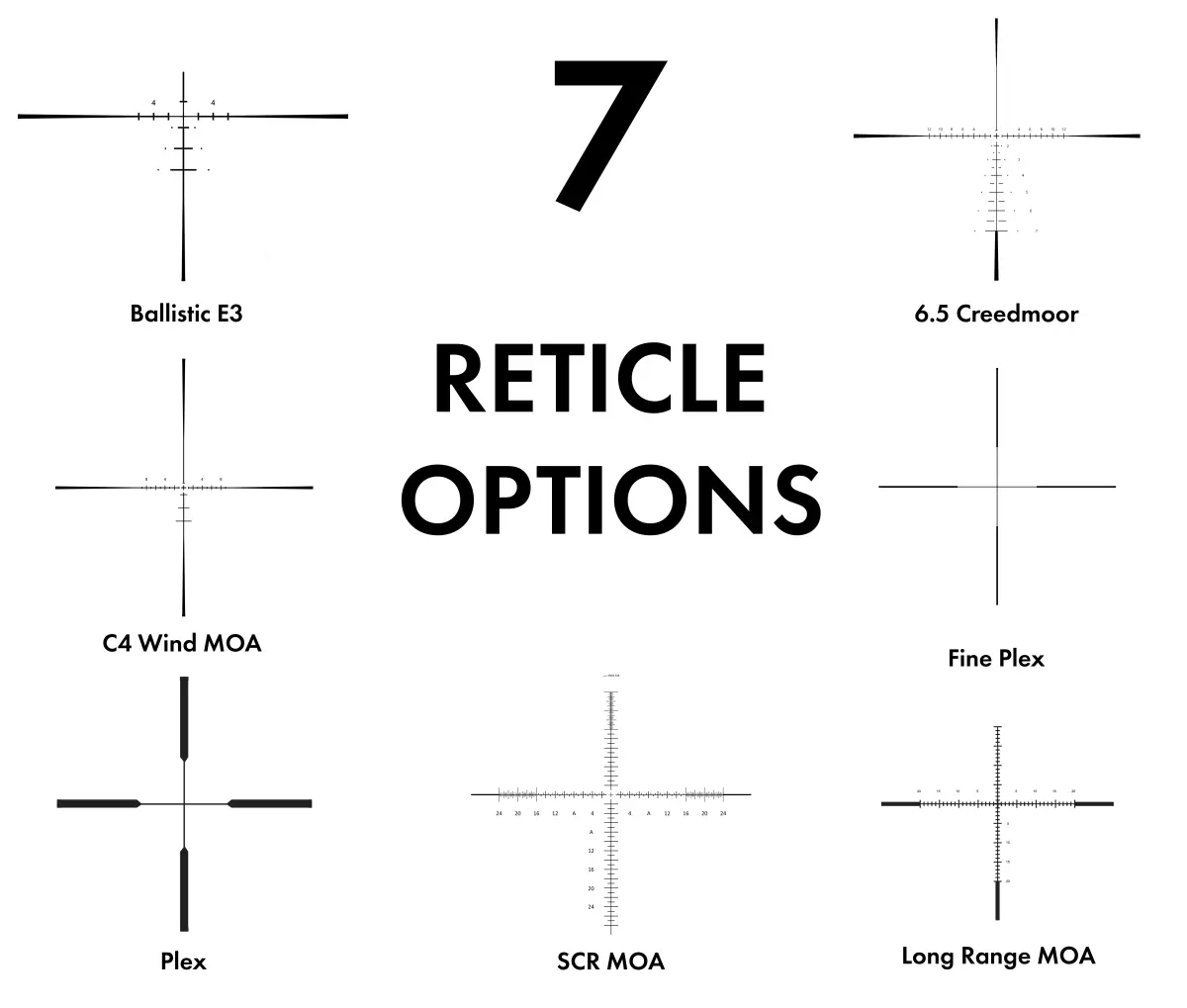 Multiple reticle options
Wide selection of reticles for both hunting and long-distance target shooting! 
Fullfield IV Features
High-grade optical glass provides excellent brightness and clarity with lasting durability
Improved 4x zoom system with premium, multi-coated lenses for edge-to-edge clarity and low light performance
Wide selection of reticles for both hunting and long-distance target shooting
1-in. and 30mm body tube
Durable, integrated-eyepiece design has no-slip grip for easy adjustment in the field
Sleek new design with finger adjustable turret knobs, adjustable parallax (select models)
Positive steel-on-steel adjustments assure repeated accuracy
Waterproof
Nitrogen-filled scope tubes prevent fogging, even in cold and rain
Guaranteed by the Burris Forever Warranty