<! ======================================================================= --> <! ======================================================================= -->
<! ======================================================================= --> <! ======================================================================= -->
Take glassing to a higher level with Burris' Signature HD Spotting Scope. With a 20-60x magnification range, you can save time and boot leather by finding and evaluating trophy animals from a mountain away. The HD lenses and apochromatic lens system give you the advantage in the field by eliminating color fringing and delivering edge-to-edge resolution at any magnification.
Built-in sun shade reduces glare and protects the objective lens from rain and snow
Both coarse and fine focusing adjustment are possible with the forward mounted focus knob
Eyecup can be adjusted to accommodate eyeglasses 
Lightweight, durable design with a die-cast magnesium body that is armored for greater protection in the field
Angled eyepiece and rotating tripod mount makes it easy to use whether you're standing or prone
FastFire Attachment
The Burris FastFire red dot sight can be easily attached, and provides an incredibly fast, accurate way to acquire your target. No more getting lost in the magnification when sighting down field.  Two attachment points, on either side of the Signature HD, are provided. (FastFire sold separately).
Eyepieces
An optional fixed power 30x eyepiece provides even more range, detail and a wide field-of-view. Available with your reticle choice of a SCR Mil and SCR MOA. Easy to install.
Item #626200, 30x Eyepiece, no reticle
Item #626201, 30x Eyepiece, SCR Mil reticle (click for reticle details)
Item #626202, 30x Eyepiece, SCR MOA reticle (click for reticle details)
Neoprene Carry Case and Protective Cover
The Signature HD comes with a thick neoprene cover that keeps the spotting scope dry, clean, and protected from inadvertent dings and scratches. Custom fitted to the Signature HD, the cover has removable lens covers and strategic openings that allow full use of the scope without needing to remove the cover.  There are attachment points for the included carry strap.
| | |
| --- | --- |
| Item Number: | 300102 |
| Combo Package: | None |
| Magnification: | 20-60x |
| Clear Objective Lens Diameter: | 85 mm |
| Field of View: | 117-60 ft |
| Eye Relief: | 20-18 mm |
| Length: | 15.3 in. |
| Weight: | 67.2 oz. |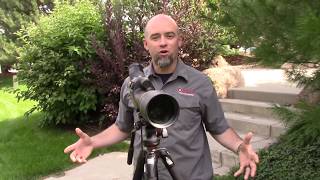 how do I find a manual on Burris 12x24x50 spotting scope?
It has now been added to the web page, under User Guides, above.
Date published: 2018-02-09
Does Burris plan to discontinue this spotting scope or the Signature HD binoculars? I purchased the Binoculars on clearance, but it'll be about 6 months before I can buy the matching spotter... Thanks for your help.
the Spotting scope and Signature HD Binos are both very new models. Absolutely no plans to discontinue them!
Date published: 2017-11-30
To whom it may concern: if i or can i order this particular optic direct and how long would it take to have it delivered to me? Item #626202, 30x Eyepiece, SCR MOA reticle
We do not sell direct, but instead rely on a huge network of authorized resellers. There are several near Huntsville, but we can't tell if they have this in stock. And all the main online dealers are great options as well. https://www.burrisoptics.com/find-a-dealer Thanks for your support!
Date published: 2018-01-21
Going to cabela's to purchase this scope, what tripod do you recommend
It's a standard tripod mount, so the choice is yours. It's always a tradeoff between size, weight, and stability. If you're headed just to a range, get something hefty. If you're hauling it thru the back country, get something a bit more portable.
Date published: 2017-11-30
Where is this product made??
My Signature HD spotting scope say "made in China" I bought it because Burris Support said it was "made in Japan".
Date published: 2017-12-26
I ordered a the signature hd spotting scope and had to put half down on it at the store i bought it from for now until next payday. Would I still qualify for the fastfire 3 red dot?
As long as everything is postmarked and submitted on time.
Date published: 2017-11-03
I left my sight in chart and load manual at home in Alaska, I need to program my rifle in Washington. Is there a web site with my manual on it. I have the eliminator 3.
https://ballistics.burrisoptics.com/eliminator#:1
Date published: 2018-01-05
I have an old German Weatherby 300 mag, mounted with your Burris Signature 6 X 24 scope. It is low and to the left of target and my windage and elevation are maxed out. What to do ?
get a set of Burris signature rings and offset inserts to align your scope and give you the needed adjustments. P.S. I don't work for Burris.
Date published: 2017-10-23