<! ======================================================================= --> <! ======================================================================= -->
Reticles
The Scout 2-7x32mm riflescope is designed for scout rifles, whose concept was developed by the legendary Col. Jeff Cooper.

The slim optic provides low to medium magnification. It allows for placement well forward on the rifle, so you can get—and keep—both eyes on field targets while sitting or moving at full speed.

A tough, 1-piece tube contains precision-ground glass. It's multi-coated for glare resistance and maximum clarity.

A scout rifle is meant for action, and so is this scout riflescope. The field-proven Burris design is double spring-tensioned for utter reliability. It's resistant to the shock of hard use.

Positive, steel-on-steel click adjustments provide repeatability. The whole package is completely fogproof and waterproof.

This legendary scout riflescope is covered by the Burris Forever Warranty™.
Item Number:
200261
Magnification:
2-7x
Reticles:
Ballistic Plex™
Objective Lens Diameter:
39 mm
Clear Objective Lens Diameter:
32 mm
Ocular Lens Diameter:
38 mm
Finish:
Matte
Focal Plane:
RFP
Main Tube Size:
1 in.
Field of View:
23 low – 8 high (ft. @ 100 yds.)
Eye Relief:
9.2 – 12 in.
Exit Pupil:
16 low – 4.6 high (mm)
Click Value:
1/4 in. @ 100 yds.
Elevation Adjustment, Total Capability:
66 in. @ 100 yds.
Example: 50 MOA is roughly 25 MOA from center.
Windage Adjustment:
66 in. @ 100 yds.
Example: 50 MOA is roughly 25 MOA in any direction from center.
Length:
9.7 in.
Weight:
13.0 oz.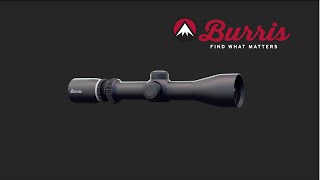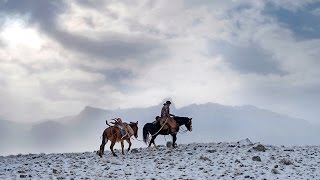 Scout Riflescope 2-7x32mm
is rated out of
5
by
28
.
Rated

3

out of

5
by
sandog2016
from
Slightly Disapointed
Buying the optic was easy. Click, cart, checkout, pay and wait. I waited 10 days and got the optic. I opened the box and it was as featured. I took the optic out of the box and had it mounted. Brought the weapon home, looked through it and saw multiple black particles inside the optic that wasn't dirt on the outside. I called, arranged a return and waited 10 more days. I just got the optic back and it has one black particle remaining inside the optic. Really???? QC at that point should have been amazing since it was a return. Right??
Date published: 2016-08-12
Rated

5

out of

5
by
RichM1A
from
Quality Scope
This was a Christmas present to my self. Mounted it on an M1A using Sprindfield Armory's forward scout mount. It zeroed fast. After chronographing my load and using Strelok Ballistic Software, I was able to use the stick on reticle cards that Burris included with the scope. I'm good out to 600 yards. Good hits every time, and it's fast handling. Very happy.
Date published: 2014-10-08
Rated

5

out of

5
by
CNC Guy
from
Burris 2x7x32mm Scout
I've had the Burris 2.75 Scout scope on my Marlin 450. It was good but I wanted more magnification. Burris had the answer with this new edition to there Scout scope line. It's just what I was looking The versitility in magnification and in a Scout scope sells itself. I love it. Thanks Burris.
Date published: 2015-02-26
Rated

5

out of

5
by
AndyG
from
Easy and intuitive to use.
I've had this scope for about a month now and what a delight. It mounted I'd minutes. Bore sighting was simple and then sighting in proved just to be an excuse to get out and use it. The sight picture at all magnifications was clear and bright. There was no distortion around the periphery and the retical was distinct from the subject. Magnification adjustment was smooth and simple to operate with a thumb. All in all a great addition to my Scout rifle. I would purchase another Burris scope in the future.
Date published: 2016-03-21
Rated

5

out of

5
by
Sukuri37
from
3 Years and Still Ticking
I have had this mounted to my rifle for 3 years now and it has preformed flawlessly. It was very easy to zero, about 7 shots and have not had to touch the sights despite being mounted on my truck gun. It has taken 4 Whitetail on various power settings and at different times of the day. Around sunrise it helps distinguish buck from doe and in the Evening it brings the same clarity to the shooting conditions. This scope is light weight, compact and does not get hung up on other equipment when I am scouting new hunting areas. The graduated aiming points help with long range shooting, but wait there's more. Burris gives you ballistic charts you can use as cheat sheets in the field. In summation, I would recommend this scope to anyone who has or wants a scout rifle.
Date published: 2016-09-01
Rated

5

out of

5
by
jb41
from
very good no nonsense scope.
needed a scope for my Ruger Scout rifle, this fit my requirements perfectly.slim-light weight-clear and sharp.
Date published: 2015-06-25
Rated

5

out of

5
by
bobp
from
Terrific scope
I mounted this scope on my M1-A scout with an Ultimak rail using XTR low rings. It hugged the rifle so closely I had to remove the front and rear sights. Just 9 clicks down in elevation was all it took to zero using match grade ammo. Well, a picture is worth a thousand words. This rifle and scope combo shoot like a laser. Looking forward to filling my tag this fall.
Date published: 2016-05-25
Rated

5

out of

5
by
SStover
from
Wonderful Scope
Just what I needed for my M1A/M14 Scout! Was easy to mount on rail system and looks great
Date published: 2015-12-21
Where can we find a throw lever? or knob. Thanks
www.3gunstuff.com
Date published: 2018-04-14
Hello. My burris scout scope needs 13.5 inch of eye relief and I can not move it forward enough to get a proper eye relief. In specs it said 9 to 12 which would have been perfect, because my max is at 11. Is there something wrong with mine?
Hello, It sounds like this can be fixed by mounting. Hello, for troubleshooting or parts please visit our support portal. https://burris.supportsync.com/
Date published: 2018-03-09
I'm thinking about mounting a scout scope on a .22 LR rifle. What distance is the parallax set for the 2.75x20 fixed power scout scope? Is it possible to send a scout scope back to the factory to get the parallax set to around 50 yards for an extra fee?
The scout scope is fixed at 100. On scout scopes, we are not able to change the parallax setting unfortunately.
Date published: 2018-03-05
The specs list the eye relief as a range of 8.5-14". As this is a fixed power scope shouldn't the eye relief also be fixed? So which is it 8.5" or 14"?
Eye relief will vary a good bit based on individual eyesight.
Date published: 2018-02-21
Is a German 3 post reticle available on the 2.75 scout scope?
It is not.
Date published: 2018-02-21
I want to mount a 2x7x32 scout scope on my marlin 45-70 Useing xs sights scope rail , I wish to mount scope as low As possible, will low rings .75 allow scope to clear rail ?
Yes that should work fine.
Date published: 2018-02-21
Has any one tried this scope with a marlin 45-70 if so how did it hold up and will it hold up to the recoil? If not any recommendations?
All Burris Optics are recoil rated to beyond the force of a .50BMG in both directions of recoil.
Date published: 2018-02-08
Would this scope handle being used on a muzzleloader while shooting with magnum loads (150 gr. equiv.- 3x Whitehot pellets) ? Engagements are expected at 150 yds or less.
Yes it would do fine.
Date published: 2018-01-30