<! ======================================================================= --> <! ======================================================================= -->
<! ======================================================================= --> <! ======================================================================= -->
Reticles
The Fullfield II 3-9x40mm riflescope combines classic features with modern manufacturing in a riflescope you can proudly use for generations of successful hunts.
High-performance optical glass provides excellent clarity and contrast. The multi-coated, no-glare lens lets you hunt in all lighting conditions.
The simple, integrated eyepiece and power ring has no-slip grip for quick adjustment.
Positive, steel-on-steel click adjustment ensures repeatable settings for accuracy, on the range and in the field.
The Burris Forever Warranty™ protects your scope no matter how many times you take it hunting.
Item Number:
200161
200162
200169

Magnification:
3-9x
Reticles:
Plex

(200161)


Ballistic Plex™

(200162)


Ballistic Plex™

(200169)



Objective Lens Diameter:
48 mm
Clear Objective Lens Diameter:
40 mm
Ocular Lens Diameter:
39 mm
Finish:
Matte

(200161)


Matte

(200162)


Nickel

(200169)



Focal Plane:
RFP
Main Tube Size:
1 in.
Field of View:
33 low – 13 high (ft. @ 100 yds.)
Eye Relief:
3.1 – 3.4 in.
Exit Pupil:
13 low – 5 high (mm)
Click Value:
1/4 MOA
Elevation Adjustment, Total Capability:
50 MOA
Example: 50 MOA is roughly 25 MOA from center.
Windage Adjustment:
50 MOA
Example: 50 MOA is roughly 25 MOA in any direction from center.
Parallax/Focus:
None
Adjustable Parallax:
None
Length:
12.2 in.
Weight:
13.0 oz.
Features the incredibly simple Plex reticle (200161 only) 
Features the Ballistic Plex™ reticle, the most simple, effective, and elegant trajectory-compensating reticle for hunting (200162 and 200169 only) 
Provides long-range accuracy in a simple design that's easy to use (200162 and 200169 only)
Can be matched with any caliber or bullet weight (200162 and 200169 only)
Stylish nickel finish (200169 only)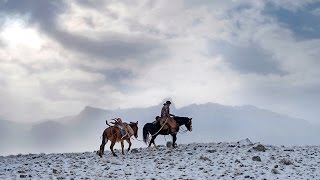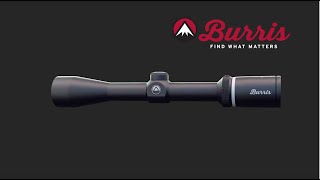 Fullfield II™ Riflescope 3-9x40mm
is rated out of
5
by
234
.
Rated

5

out of

5
by
sdb363
from
Quality Workmanship
I purchased this scope a couple of years ago and up to now it has been flawless. I've own other Burris scopes and have but total satisfaction with their ability to gather light, remain clear and adjust positively through all kinds of conditions whether in the field or at the range. Although the 6.5x20x50mm Fullfield II I purchased at this moment is failing to hold it's adjustment. I'll be sending it back per Burris' requirement knowing there will be as much quality in mitigating and making the repairs as the product itself because Burris stands by their product for a lifelong customer relationship. Sal Bonventre Cocoa, Florida
Date published: 2015-05-25
Rated

5

out of

5
by
Rick338
from
Still a very much a quality product!
I have been using Burris scopes for the past 15 years. I have tried other brands but I was never satisfied and kept comparing them to Burris. The 4.5-14X42 that I recently purchased, is of the same quality scope that I purchased 15 years ago. The 15 year old scope is still going strong and is on my favorite deer rifle. I am glad that I can count on a great product just by seeing the Burris name on it. I currently have over 25 Burris rifle scopes ranging from the old Fullfields and Signature Selects to the newer Fullfield II's along with binoculars and 1 spotting scope. Please bring back the Signature Selects please. Thanks, Rick
Date published: 2015-03-10
Rated

5

out of

5
by
laughingwolf
from
Geat Scope, great value.
I bought this scope about half a year ago, put hundreds of rounds through it already. It is very bright, clear, and crisp. Most of the other scopes I looked at had only a 30MM objective lenses and the Burris had a 35MM. (more light transmission) They were recommended thru my brother who loves the Burris scopes. I have always been a bowhunter, but recently bought a .308 for Northwoods hunting. This scope is perfect for that! I've gotten into some serious shooting since and the Burris scopes are great performers. Add in the fact that they are priced better than most of the other big name scopes, and you're getting a Great product at a value price. Look and compare, you'll see.
Date published: 2014-10-09
Rated

5

out of

5
by
Topstick
from
I have been using my 3x9 Fullfield II on my Win Mod 70 300WSM for 8 years. I developed a very accurate 180gr load at 2800fps and the BDC reticle is unbelievably accurate. Zeroed at 100yds the scope hits dead on at 100, 200 and 300 yards, is 2" low at 400 yards and 3" low at 500 yards. Most of my shots on Colorado mule deer and elk are 250-400 yards. Last year I shot a beautiful 4x4 mule deer at 644 yards standing off sticks. While a shot that long is not what the scope is designed for, with lots of practice and a thorough knowledge of ballistics it performed flawlessly.
Date published: 2016-02-09
Rated

5

out of

5
by
Dmattx
from
Quality Scopes!
I bought this scope about 3 months ago. I am an avid hunter and have guided professionally for deer and antelope. I have had the opportunity to experience all types of scopes in the field and would not begin to tell you that some of the most expensive elite scopes are not wonderful pieces of hunting equipment. What I will tell you is that the Burris scopes are also excellent hunting scopes for their ruggedness, clarity and positive pin point accuracy adjustments and I love the ballistic plex reticule. When you consider the cost and the life time warranty it's any easy decision and that's why I now own four Burris scopes and would recommend them to my friends, as I have.
Date published: 2015-03-06
Rated

5

out of

5
by
Goody
from
Best glass I have ever purchased!
I bought this scope last year, and have used it extensively through deer season last year, and my son used it during youth deer weekend. It has seen all forms of weather, and I have NEVER had it fog up or had any other problem! I use it on a 44 magnum rifle, and it has held true since it was mounted. The major benefit to me is how much light it pulls in and brightens the early mornings and in the evenings. With my eyesight not being what it used to, it really makes the hunt much more enjoyable and gives me more confidence. Have family & friends with much more expensive glass not be able to see as clear, and have had fogging when I have not. Best quality and purchase for the money!
Date published: 2014-10-10
Rated

1

out of

5
by
Jnitecki61
from
I bought this cope on May 20/16, mounted it on my rifle June 3. went to the range the next day, shot at 100 yards on 9 power, it was dead on, very clear picture. Moved to 200 yards, turned it to 14 power it was out of focus so tried to focus, it wouldn't focus no matter what I did. Moved it to 9 power again very clear. Moved back to 14 power and adjusted the objective lens, it still wouldn't focus. I wasn't very unhappy by this time. I have a Burris C 4 and I love it so I bought another Burris, this one was a disappointing. I am hoping the retail store will take it back or exchange it for me. I like Burris products and I will buy another.
Date published: 2016-06-06
Rated

5

out of

5
by
nwhs1969
from
Great Scope! Great Price!
This is one of many Burris scopes that I have purchased over the last 40 years. They all are very dependable and I have "NEVER" had any problems with any of them. For the price they can not be beat. What I like most about them is the fact that they all have excellent low light capabilities. You can look through the scope at dusk or dawn and they actually make everything look brighter then it actually is. They are always clear and crisp also. A+++
Date published: 2015-03-07
What is the objective bell diameter on the Fullfield II 2-7x35mm scope?
Overall is 41.
Date published: 2018-04-04
Where is the serial number located on this scope (Burris 4.5 - 14X Fullfield2 Leupold Mount).
On the bottom of the turret housing.
Date published: 2018-02-28
Can you tell me the outside diameter of the power adjustment ring (the knurled portion) on the Fullfield II 3-9X40? Thanks!
1.56"
Date published: 2018-02-21
Does the Fullfield II have the double springs and quad seals like the Fullfield E1, or are those upgrades specific to the E1? I like everything about the E1 except that I fear the reticle is so small that it might be hard to see in low light conditions.
Yes the Fullfield II does as well. As for the reticle, the lines are thick enough to prevent it from being lost in low light. In addition to this the E1 3-9-40 has an illuminated version.
Date published: 2018-02-09
Just got the full field II 6.5x20. Love my other Burris scopes..   I can't get the parallax adjustment to turn all the way.  I can adjust to 50 or 100 yards.  That's it.  What's wrong??
For trouble shooting, please visit out support portal. https://burris.supportsync.com/
Date published: 2017-12-21
I recently bought the fullfield 2 3x9x40 scope . but did not come covers what would you recommend for covers.
I recommend Butler Creek in sizes 25 and 13.
Date published: 2017-12-19
I have an older Burris 4x on a Ruger mini 30 but would like to upgrade. Deer and coyote at 100 yds or less usually. Dawn and dusk light considered. Suggestions for practical scopes will be appreciated
I would recommend the Veracity riflescope in 2-10.
Date published: 2017-12-19
Last year I purchased a Burris Fullfield E1 4.5x14x42 for my ar. I'm having trouble keeping 0. Previously had Fullfield ll 4.5x14x42 on the ar with great results, shooting clover leafs at 100 yards. Lucky to get 2'' groups with the E1. Any suggestions?
https://burris.supportsync.com/
Date published: 2017-12-13