RT LONG RANGE RIFLESCOPES
Step up your precision & competition game without breaking the bank
Join in on the popular growing sport of precision rifle shooting with the new Burris® RT-15 and RT-25 rifle scopes. Designed for fun at the range or high-stakes competition, these scopes are perfect for those looking for a way to get into the action with a precision optic that won't break the bank. Shooters from air gunners to long-range rifle enthusiasts will enjoy the featured front focal plane SCR 2 MIL dot reticle included on both models.
Shooters can dial in exact holdover and windage using the precise 1/10 mil and zero click stop turrets while side parallax adjustment allows fine tuning focus to get the most out of the front focal plane special-competition SCR™ 2 Mil reticles. The 5-25x56 RT25 is capable of 65 MOA total elevation travel capability and the 3-15x50 RT15 produces 80 MOA total elevation travel.
The new RT-15 and RT-25 rifle scopes are built around a rugged 30mm nitrogen filled tube and are waterproof, shockproof and fog proof. Like all Burris scopes these are designed to handle recoil from any direction making them a perfect option for competition air gunners. Also featured on RT scopes is an integrated adjustable throw lever that can be placed anywhere on the power ring for quick and custom focus selection. Every Burris optic is covered by the Burris Forever Warranty.
RT Long Range Riflescopes Models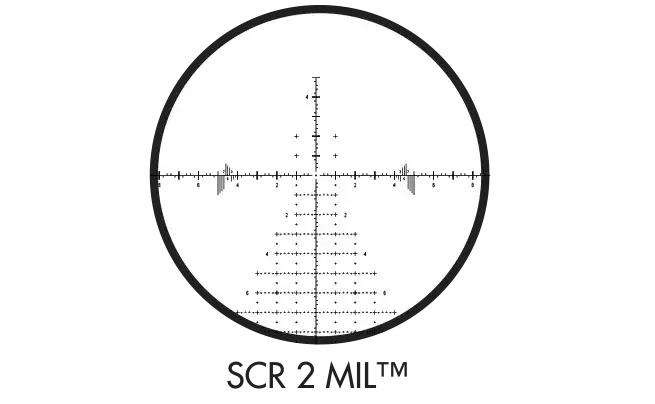 NEW SCR 2™ Reticle
Our Special Competition Reticle gives precision shooters everything they need with trajectory compensation and plenty of wind holds.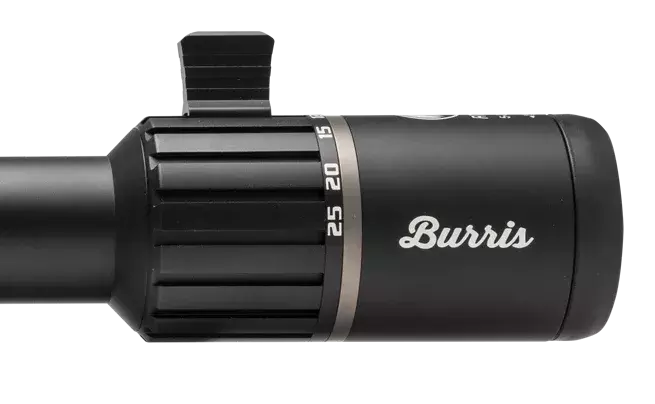 Integrated Throw Lever
Features an integrated adjustable throw lever that can be located anywhere on the power ring for a customized fit.
RT Long Range Riflescopes Features
The RT Series was designed for competition and tactical shooting
All scopes feature an integrated adjustable throw lever can be located anywhere on the power ring for a customized fit
Side parallax adjustment
Zero click stop on adjustments
Front Focal Plane SCR 2 Mil reticle with 1/10 Mil adjustments
Waterproof and shockproof
Nitrogen-filled scope tubes prevent fogging, even in cold and rain