<! ======================================================================= --> <! ======================================================================= -->
Reticles
This is serious, state-of-the-art technology for competitive shooters and tactical operators.
The XTR II 8-40x50 mm riflescope features a 5-times zoom system and 25% thicker tube construction than the original XTR™ Riflescope.
The front focal plane reticle design on this and all high-magnification XTR II riflescopes allows the reticle size to increase or decrease as magnification is increased or decreased. Trajectory compensation is always correct and proportional for the selected power setting. This reticle design is also called first focal plane or FFP.
It has dimensionally-matched precision adjustment knobs and Zero Click Stop technology.
High-performance optics offer Hi-Lume® multi-coated lenses. The lenses optimize target resolution, contrast, and low-light performance.
All hand-fitted internal assemblies are triple spring-tensioned for absolute shockproofing, even under severe recoil. They are vibration resistant, even on extended vehicular patrols.
The riflescope outdelivers its modest price tag. And it's protected forever by the Burris Forever Warranty™.
Item Number:
201080
Magnification:
8-40x
Reticles:
F-Class MOA
Objective Lens Diameter:
58 mm
Clear Objective Lens Diameter:
50 mm
Ocular Lens Diameter:
44.25 mm
Finish:
Matte
Focal Plane:
FFP
Main Tube Size:
34 mm
Field of View:
13.2 low – 2.8 high (ft. @ 100 yds.)
Eye Relief:
3.50 – 4.25 in.
Exit Pupil:
6.25 low – 1.25 high (mm)
Click Value:
1/8 MOA; 80-Click Knob
Elevation Adjustment, Total Capability:
70 MOA
Example: 50 MOA is roughly 25 MOA from center.
Windage Adjustment:
30 MOA
Example: 50 MOA is roughly 25 MOA in any direction from center.
Parallax/Focus:
Side focus/PA
Adjustable Parallax:
50 yds. – infinity
Length:
16.68 in.
Weight:
31.40 oz.
Illumination Control:
Rotary dial; intermediate "battery saver" stops
Illumination Settings:
11 brightness settings
Battery:
CR2032
Features XT-80 click adjustment knob, with 80 clicks per rotation (201080 only)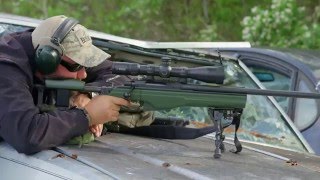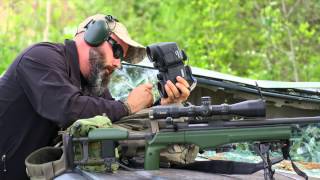 XTR II™ Riflescope 8-40x50mm
is rated out of
5
by
202
.
Rated

5

out of

5
by
Fishkat
from
Great FFP Scope
I've had this scope now for close to 6 months and it is mounted on a 6.5 Creedmoor rifle shooting targets at 100 to 600 yards. Clarity is very good as is focus and parallax adjustments. Windage and elevation adjustments are precise, and easily made by counting clicks or viewing the knob graduations. Best of all the adjustments are repeatable, so if you dial out for shots past your zero distance returning back to your zero is accurate and spot on. The Zero Stop works. I'm quite pleased with this scope and consider it a bargain and there is little different between the Burris XTR II and another leading brand I own that costs almost twice as much.
Date published: 2015-09-03
Rated

5

out of

5
by
5195mxr
from
amazing scope
Burris has a winner here! They really out did themselves on this scope. This isn't just some review cause I own this scope....I've owned a lot of scopes, particularly ffp tactical scopes this has impressed me enough to write a review. This was impressive enough so that I sold all my other scopes and now have two 3-15's and the 4-20.( and the scopes i sold are high end) Great glass...and I mean clear even at high power. consistent eye relief, and built like a tank. Love the turrets and ease of reading the windage marks. The zero stops are awesome. I could live without the illuminated reticle but that's just me.
Date published: 2015-03-20
Rated

5

out of

5
by
Glassiseverything
from
Great scope
The build quality is excellent. Turrets are tactile as well as audible and very solid. the elevation turret comes exposed but has the option to capped (capped turret included). The windage turret comes capped from the factory, also very solid. Glass quality according to my aging eyes is excellent, as good or better than my Bushell ERS. The only gripe I have is the 1X magnification which is not truly 1x but is comes very close, maybe 1.5, mind you I've never looked through a variable scope which is a true 1X. Overall probably the best value for the price out there right now.
Date published: 2016-11-02
Rated

5

out of

5
by
Amine
from
Awesome Scope !!!
I got this scope; the XTR II 8x40-50mm, last month. Have it mounted with the Burris P.E.P.R 34mm (AR style scope mount) on my Rem.700 LA .300WinMag. It's just amazing how awesome it does the job, no problems at all; great magnification power, crisp clear reticle, easy to adjust, turrets are flawlessly awesome with a solid gripy feeling, of course still holds zero after 200+ rounds I've shot since I got it. Only question I do have to the Burris Specialists or any others here, I shoot 8" targets with this scope at 500, 700, 800, 900, and 1100 yards and its works perfectly when I use the Strelok Pro app on my phone, but it seems 1200yards is the limit on this scope. My question is, can I reach the 1400 or 1600 yards with it ??? If yes, how can I do that ???
Date published: 2015-04-18
Rated

1

out of

5
by
Cmclennan
from
Rotating reticle in xtr2
I bought the scope last year, the xtr2 8-40. Was really happy with it until I realised there is a slight shift in rotation of the reticle. Assuring myself it was just my movements behind the gun, it wasn't until I used it in a prs comp that I noticed long shots with hold overs (500-700m) would miss. Consistently. Then change the magnification and I would impact. Consistently. Tested it on a bench and sure enough the reticle shifts. Bought in Redding CA but live in Australia, Burris told me to see my local distributor, they told me to contact Burris as it was bought in the states. Unless this is resolved I will be staying away from the brand. Will happily update this in the future.
Date published: 2017-10-11
Rated

5

out of

5
by
Red Dawg 34
from
Great Experience with an Amazing Scope
About six months ago I bought my first Burris scope. It was my first experience with a FFP scope so I was a little apprehensive. I had bought it in anticipation of getting a RPR in 6.5 Creedmoor but could not get my hands on one. Mounted this scope on a Remington 700 5R Tactical 308 and it has been amazing. The Burris ballistics tools have been right on and have helped me reach targets to 770 yards with no problem. Loved my first scope so much that I just purchased a second (Burris XTR II 5 X 25 X 50) last week to mount on my new RPR 6.5 Creedmoor. I just sighted it in last Saturday in about 9 shots. It took 9 because I put three in the same hole at fifty yards so I thought I was missing. I would highly recommend any of the Burris XTR II's. The clarity is great and the new ballistic tools are spot on. I'm definitely a Burris fan!
Date published: 2016-05-23
Rated

5

out of

5
by
Starky 1440
from
A top notch scope!!
I have two XTR II scopes. Very clear. Adjustments are spot on. Repeatability is excellent. All the right features. This is a lot of scope for the money! I theach Law Enforcement Snipers. I do not understand some of the reviews complaining about the turrets, Why with a mil dot scope. Yes mils are used for hold over or hold offs. There intended purpose is ranging the target. Then adjusting the turrets for a precision shot. Provided the shooter has done his work at the range and has their range cards \ data cards put together. If your looking for a scope in this price range that preform like one for twice the money get a XTR II.
Date published: 2017-06-09
Rated

5

out of

5
by
Springerpanhead
from
Easy fix
I bought a used 3X12 and as with another reviewer the retical illumination didn't work. I could feel that the control ring for the rheostat war loose. Removed the battery installation cover, lifted out the rubber washer under the battery, took a .050in. Allen wrench and tightend the two screws that hold the ring on. Took about 3 minutes total. Scope illumination now works perfect. Bought this great scope at a real good price because of that little problem. I am very very happy!!
Date published: 2015-03-12
Does Burris manufacture flip open lens covers? If so please provide the part # for the ocular and objective lens. If not can you provide me with the actual measurement or the Butler Creek part #. I own the Burris XTR II 8X40X50
Hello, Those scopes ship from the factory with flip up lens covers and a sunshade. For parts requests please visit: https://burris.supportsync.com/
Date published: 2018-04-17
Do you sell replacement objective lens flip caps?
For parts requests please visit: https://burris.supportsync.com/
Date published: 2018-04-04
Any tunneling throughout the magnification range?
As long as the optic is mounted properly, and when on high power when you set your eye relief, you will not experience anything like that. First Focal Plane scopes are especially crucial to mount properly, as small issues will be exacerbated.
Date published: 2018-04-04
I just purchased the 8-40x50mm XTRII and I'm planning on mounting this on a Savage 110BA Stealth .338 Lapua. I'm not sure which rings would be best to mount to this platform. Thanks. 
I would recommend the XTR Signature Rings in High.
Date published: 2018-03-20
will a XTR II 4-20x50mm work with an AR platform 308? a guy at a sports show said it wouldn't?
It will absolutely work on that rifle. I recommend the 34mm AR-PEPR mount to get that set up.
Date published: 2018-03-15
Hi friends is there zero stop on this scope thanks
Yes the XTR II and Veracity riflescopes feature true zero stop systems.
Date published: 2018-03-16
Is the parallax adjustable on the 2-10x42 XTR2 ? If so, over what range? It doesn't say on the spec sheet and there's only one knob instead of two (like on the 4-20x50). Is this for illumination only?
Hello, The XTR II will have the same parallax adjustment as the other models. 50 yards to infinity.
Date published: 2018-03-16
I recently inherited a Burris XTR II 8-40x50 with a PEPR mount on a Weaver rail on Rem 700 Long Range. The PEPR doesn't seem to be the best way to mount this monster scope, could you suggest a better way?
For a Remington 700 I would do the XTR Signature Rings in Low.
Date published: 2018-03-16