<! ======================================================================= --> <! ======================================================================= -->
Reticles
This is serious, state-of-the-art technology for competitive shooters and tactical operators.
The XTR II 8-40x50 mm riflescope features a 5-times zoom system and 25% thicker tube construction than the original XTR™ Riflescope.
The front focal plane reticle design on this and all high-magnification XTR II riflescopes allows the reticle size to increase or decrease as magnification is increased or decreased. Trajectory compensation is always correct and proportional for the selected power setting. This reticle design is also called first focal plane or FFP.
It has dimensionally-matched precision adjustment knobs and Zero Click Stop technology.
High-performance optics offer Hi-Lume® multi-coated lenses. The lenses optimize target resolution, contrast, and low-light performance.
All hand-fitted internal assemblies are triple spring-tensioned for absolute shockproofing, even under severe recoil. They are vibration resistant, even on extended vehicular patrols.
The riflescope outdelivers its modest price tag. And it's protected forever by the Burris Forever Warranty™.
Item Number:
201080
Magnification:
8-40x
Reticles:
F-Class MOA
Objective Lens Diameter:
58 mm
Clear Objective Lens Diameter:
50 mm
Ocular Lens Diameter:
44.25 mm
Finish:
Matte
Focal Plane:
FFP
Main Tube Size:
34 mm
Field of View:
13.2 low – 2.8 high (ft. @ 100 yds.)
Eye Relief:
3.50 – 4.25 in.
Exit Pupil:
6.25 low – 1.25 high (mm)
Click Value:
1/8 MOA; 80-Click Knob
Elevation Adjustment, Total Capability:
70 MOA
Example: 50 MOA is roughly 25 MOA from center.
Windage Adjustment:
30 MOA
Example: 50 MOA is roughly 25 MOA in any direction from center.
Parallax/Focus:
Side focus/PA
Adjustable Parallax:
50 yds. – infinity
Length:
16.68 in.
Weight:
31.40 oz.
Illumination Control:
Rotary dial; intermediate "battery saver" stops
Illumination Settings:
11 brightness settings
Battery:
CR2032
Features XT-80 click adjustment knob, with 80 clicks per rotation (201080 only)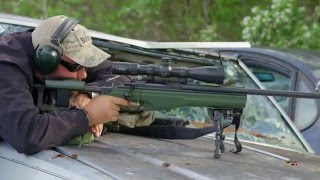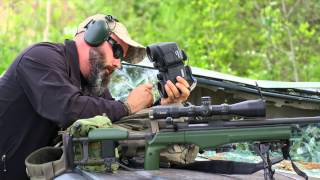 XTR II™ Riflescope 8-40x50mm
is rated out of
5
by
145
.
Rated

5

out of

5
by
Fishkat
from
Great FFP Scope
I've had this scope now for close to 6 months and it is mounted on a 6.5 Creedmoor rifle shooting targets at 100 to 600 yards. Clarity is very good as is focus and parallax adjustments. Windage and elevation adjustments are precise, and easily made by counting clicks or viewing the knob graduations. Best of all the adjustments are repeatable, so if you dial out for shots past your zero distance returning back to your zero is accurate and spot on. The Zero Stop works. I'm quite pleased with this scope and consider it a bargain and there is little different between the Burris XTR II and another leading brand I own that costs almost twice as much.
Date published: 2015-09-03
Rated

5

out of

5
by
5195mxr
from
amazing scope
Burris has a winner here! They really out did themselves on this scope. This isn't just some review cause I own this scope....I've owned a lot of scopes, particularly ffp tactical scopes this has impressed me enough to write a review. This was impressive enough so that I sold all my other scopes and now have two 3-15's and the 4-20.( and the scopes i sold are high end) Great glass...and I mean clear even at high power. consistent eye relief, and built like a tank. Love the turrets and ease of reading the windage marks. The zero stops are awesome. I could live without the illuminated reticle but that's just me.
Date published: 2015-03-20
Rated

5

out of

5
by
Glassiseverything
from
Great scope
The build quality is excellent. Turrets are tactile as well as audible and very solid. the elevation turret comes exposed but has the option to capped (capped turret included). The windage turret comes capped from the factory, also very solid. Glass quality according to my aging eyes is excellent, as good or better than my Bushell ERS. The only gripe I have is the 1X magnification which is not truly 1x but is comes very close, maybe 1.5, mind you I've never looked through a variable scope which is a true 1X. Overall probably the best value for the price out there right now.
Date published: 2016-11-02
Rated

5

out of

5
by
Amine
from
Awesome Scope !!!
I got this scope; the XTR II 8x40-50mm, last month. Have it mounted with the Burris P.E.P.R 34mm (AR style scope mount) on my Rem.700 LA .300WinMag. It's just amazing how awesome it does the job, no problems at all; great magnification power, crisp clear reticle, easy to adjust, turrets are flawlessly awesome with a solid gripy feeling, of course still holds zero after 200+ rounds I've shot since I got it. Only question I do have to the Burris Specialists or any others here, I shoot 8" targets with this scope at 500, 700, 800, 900, and 1100 yards and its works perfectly when I use the Strelok Pro app on my phone, but it seems 1200yards is the limit on this scope. My question is, can I reach the 1400 or 1600 yards with it ??? If yes, how can I do that ???
Date published: 2015-04-18
Rated

5

out of

5
by
Springerpanhead
from
Easy fix
I bought a used 3X12 and as with another reviewer the retical illumination didn't work. I could feel that the control ring for the rheostat war loose. Removed the battery installation cover, lifted out the rubber washer under the battery, took a .050in. Allen wrench and tightend the two screws that hold the ring on. Took about 3 minutes total. Scope illumination now works perfect. Bought this great scope at a real good price because of that little problem. I am very very happy!!
Date published: 2015-03-12
Rated

5

out of

5
by
Red Dawg 34
from
Great Experience with an Amazing Scope
About six months ago I bought my first Burris scope. It was my first experience with a FFP scope so I was a little apprehensive. I had bought it in anticipation of getting a RPR in 6.5 Creedmoor but could not get my hands on one. Mounted this scope on a Remington 700 5R Tactical 308 and it has been amazing. The Burris ballistics tools have been right on and have helped me reach targets to 770 yards with no problem. Loved my first scope so much that I just purchased a second (Burris XTR II 5 X 25 X 50) last week to mount on my new RPR 6.5 Creedmoor. I just sighted it in last Saturday in about 9 shots. It took 9 because I put three in the same hole at fifty yards so I thought I was missing. I would highly recommend any of the Burris XTR II's. The clarity is great and the new ballistic tools are spot on. I'm definitely a Burris fan!
Date published: 2016-05-23
Rated

5

out of

5
by
cccc
from
5x25x50 XTR II FFP
Great scope with all the features of the $2k-$3k FFP scopes. SCR reticle is easy to use in hold over shooting and tracks perfectly throughout the magnification range. The zero stop turrets are easier to set than some higher priced scopes and return to zero every time. The scope is VERY comparable to other high end FFP scopes I own. It's 34mm tube provides an excellent field of view and the clarity of the optics is VERY good...far superior to the Vortex Viper FFP. The turrets have solid feedback per click and all the milling on the scope makes all adjustments easy. I have now purchased a second 5x25x50 XTR II for a 300 Win Mag and it performed flawlessly at the range yesterday. I have shot both guns out to 725 yards and I'm extremely pleased with these scopes. I would highly recommend these to anyone looking for a top of the line FFP scope without breaking the bank. Had these scopes been available 2 years ago, I would not own any of the high prices FFPs that I currently own. GREAT SCOPE AT A GREAT PRICE POINT.
Date published: 2015-07-23
Rated

5

out of

5
by
Tylor
from
Worthy contender
This scope if fantastic. At the price point i really don't see how it could be beat. The clarity is top notch. The light gathering ability is spot on for its class. Illuminated reticle is nice. The turrets are positive clicks. The tracking of the scope is dead on. Holds zero on my Sako A7 30-06. I just took it out for a bear hunt when it was raining it didn't fog up once. Overall you owe it to yourself to give this scope a look if your shopping for a mid high end scope. Do side by side against any scope in its price range i think you will be very impressed. Also one of the most important things (Forever Warranty). That's enough said why buy from someone who doesn't stand behind there product accident's happen.
Date published: 2016-05-05
got the Burris 5-25x50 XTR ll putting it on Savage 10 FCP-SR Warne base 20moa going to use TPS rings will low rings work
I would consult with the manufacturer of the rings, as I do not know how they measure their products.
Date published: 2017-07-13
can a yardage turret be made for the xtr ii 8-40x34
Yes a custom turret can be made for that. Single Revolution are $50, and Multi-Revolution are $100.
Date published: 2017-07-13
I am mounting the 201052 scope to a Savage 110 fcp hs precision, in .338 Lapua. What rings do you recommend ?
XTR Signature Rings.
Date published: 2017-05-24
What rings to mount a 201053 xtr ii 5-25x50 to my armalite ar30 a1 300 win mag. Is this scope a good choice for 1000 to 1500 yds?
I would recommend ring # 420210. The scope will work great for those distances.
Date published: 2017-05-24
Is the H59 reticle model of the 4-20x illuminated? Or is it non-illuminated? Thank you for taking the time to answer, in advance.
It is illuminated
Date published: 2017-05-24
I have a XTR-II 1-5. During a recent outing the focus at 5X was lost completely after about 10 rounds (the scope has seen 100's of rounds previously). The only way I could get focus back was to drop the magnification below about 4X. What do I do?
Please contact 1-888-440-0244
Date published: 2017-06-06
The mil reticle also comes with 1/10 mil rad turrets correct?
That is correct.
Date published: 2017-05-24
What country is the scope manufactured in?
Philippines
Date published: 2017-07-04