<! ======================================================================= --> <! ======================================================================= -->
Reticles
This is serious, state-of-the-art technology for competitive shooters and tactical operators.
The XTR II 8-40x50 mm riflescope features a 5-times zoom system and 25% thicker tube construction than the original XTR™ Riflescope.
The front focal plane reticle design on this and all high-magnification XTR II riflescopes allows the reticle size to increase or decrease as magnification is increased or decreased. Trajectory compensation is always correct and proportional for the selected power setting. This reticle design is also called first focal plane or FFP.
It has dimensionally-matched precision adjustment knobs and Zero Click Stop technology.
High-performance optics offer Hi-Lume® multi-coated lenses. The lenses optimize target resolution, contrast, and low-light performance.
All hand-fitted internal assemblies are triple spring-tensioned for absolute shockproofing, even under severe recoil. They are vibration resistant, even on extended vehicular patrols.
The riflescope outdelivers its modest price tag. And it's protected forever by the Burris Forever Warranty™.
Item Number:
201080
Magnification:
8-40x
Reticles:
F-Class MOA
Objective Lens Diameter:
58 mm
Clear Objective Lens Diameter:
50 mm
Ocular Lens Diameter:
44.25 mm
Finish:
Matte
Focal Plane:
FFP
Main Tube Size:
34 mm
Field of View:
13.2 low – 2.8 high (ft. @ 100 yds.)
Eye Relief:
3.50 – 4.25 in.
Exit Pupil:
6.25 low – 1.25 high (mm)
Click Value:
1/8 MOA; 80-Click Knob
Elevation Adjustment, Total Capability:
70 MOA
Example: 50 MOA is roughly 25 MOA from center.
Windage Adjustment:
30 MOA
Example: 50 MOA is roughly 25 MOA in any direction from center.
Parallax/Focus:
Side focus/PA
Adjustable Parallax:
50 yds. – infinity
Length:
16.68 in.
Weight:
31.40 oz.
Illumination Control:
Rotary dial; intermediate "battery saver" stops
Illumination Settings:
11 brightness settings
Battery:
CR2032
Features XT-80 click adjustment knob, with 80 clicks per rotation (201080 only)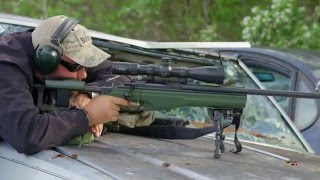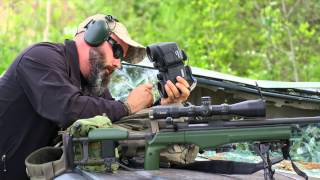 XTR II™ Riflescope 8-40x50mm
is rated out of
5
by
16
.
Rated

5

out of

5
by
Amine
from
Awesome Scope !!!
I got this scope; the XTR II 8x40-50mm, last month. Have it mounted with the Burris P.E.P.R 34mm (AR style scope mount) on my Rem.700 LA .300WinMag. It's just amazing how awesome it does the job, no problems at all; great magnification power, crisp clear reticle, easy to adjust, turrets are flawlessly awesome with a solid gripy feeling, of course still holds zero after 200+ rounds I've shot since I got it. Only question I do have to the Burris Specialists or any others here, I shoot 8" targets with this scope at 500, 700, 800, 900, and 1100 yards and its works perfectly when I use the Strelok Pro app on my phone, but it seems 1200yards is the limit on this scope. My question is, can I reach the 1400 or 1600 yards with it ??? If yes, how can I do that ???
Date published: 2015-04-18
Rated

5

out of

5
by
BarX
from
Excellent Scope
I put this scope on my lr308 with a Rainer ultra match barrel. I'm very happy with its performance, clicks are crisp and correct and easy to use with zero stop. Glass is clear and I realy like the f-class moa retical since it's ffp. The only thing I would change would be the brightness of the illuminated retical. There are 11 brightness settings and under the 7th you can't tell its even on in a dark room. I know they did this with night vision in mind but I think it would be beneficial to have it be brighter so when shooting at a black target in the middle of the day it could offer some contrast. I would send it back in if they would do a modification to enhance it, hint hint Burris. Overall it's well worth the money and I'd recommend it!
Date published: 2016-01-03
Rated

5

out of

5
by
JLVM
from
Excellent quality and clarity
I bought this scope about 3 weeks ago and have had it out to the range twice. After sighting it in, I have been consistently getting tight groupings from 85 yards up to 300 yards with my Ruger .30-06. The Zero Click Stop technology is excellent and the fine tuning with 1/8 MOA adjustment allows you to get it nearly perfectly on target. The clarity is outstanding and the ability to quickly adjust focus is nice when shooting with other people who may not see things quite the same. The reticle has taken a little getting used to but once I got it figured out, I love it. I would highly recommend the XTR II Riflescope to anyone for a hunting rifle or a tactical firearm! It is solid, holds it's zero well, and is just fun to use.
Date published: 2015-08-14
Rated

5

out of

5
by
Dero
from
Great scope, worth every dollar
I've had my XTRii 8-40 for roughly two months and love everything about it. At closer ranges the magnification cannot dial all the way to 40 but is good clarity right up to 30 ( less than 100yds ). As for long range clarity, I tested this out before mounting having a friend walk out to multiple distances and had no trouble reading his shirt at 500+yds. I have this mounted on standard weaver mounts for rem700tact sa, with medium height rings and scope just clears the barrel. Very easy to dial in for 100, and 200 hole punching.
Date published: 2015-04-15
Rated

1

out of

5
by
fritz
from
Should Have Waited!!
Generally its advisable to wait for a year after product release before you buy. By then, you expect that all the problems have been solved by the manufacturer. The Burris XTRII F-Class scope I purchased only lasted 30 rounds from my 308 before parallax adjust went out. Now, the parallax adjust (immage focus) does not work above about 200 yards. The reticle is another problem. I don't undertsand why the compicated reticle for an F-Class scope where firing is done at known distances.
Date published: 2015-07-16
Rated

1

out of

5
by
hndgnnr
from
manufacturing issue
this is the 3rd one I've sent back for the same problem...scope will not focus past 150 yards. This is out of the box, never fired a round under it. I have several other scopes of different brands and have never had this problem with any of them. Hope they fix this problem.
Date published: 2016-02-22
Rated

4

out of

5
by
ShooterCO
from
Almost the Perfect Scope
The scope is very clear and sharp at all magnifications. First focal plane is excellent when using ballistic calculators for drop and wind holdovers. The second horizontal crosshair in the reticle (at 20 moa down) will completely disappear when you get to 32x. At 30x you can see about 5 moa left and 5 moa right of the vertical crosshair. This scope would be absolutely perfect if there was a horizontal crosshair at 10 moa and 20 moa instead of just the one at 20 moa. That way you could easily do holdovers when using the scope at maximum magnification. The only other minor concern is the illuminated dots at 0, 10, 20 and 30 moa on the vertical crosshair - they are VERY dim. I was told by Burris that this is intentional design so that at the very brightest setting it would provide a very slight contrast against a black target without being so bright as to wash out the target. Illumination is not intended to be bright during the day. I was also told that the low brightness of the dots was also designed with night vision in mind. But the price makes this a very attractive scope and an overall good value.
Date published: 2015-07-11
Rated

2

out of

5
by
Vlad
from
parallax doesn't work, no focus after 200 yards
Parallax doesn't work properly, pretty much no focus adjustment after 200 yards. Seems like few people already decried the same issue . I am surprised, Burris still didn't address the issue. Overall glass is clear , wasn't able to test turrets reputability since parallax doesn't work. Had to return scope.
Date published: 2016-03-28
What height rings (34mm) do I need for the XTR 8-40x50mm on a Rem 700 long action with a Nightforce 20MOA base. Prefer the 6 screw tactical rings.
High
Date published: 2016-12-29
Looking for my first long range scope for my ar10. I cant imagine i would ever be shooting past 1000 yards, would this be overkill? would the 5-25X be a better option?
The 8-40x is purpose-built for F-class competition shooting, users typically find that it is far too specialized for general target shooting. I regularly use the 3-15x to engage targets at 1,000y (it has the most adjustment capability @ 110 MOA) but the target will be relatively small at 1,000y, which is something to consider. The 4-20x and 5-25x have 90 MOA of adjustment, but do allow for greater magnification. (I'd use the 20x for <1,200y and the 25x for 1,200y+)
Date published: 2016-12-29
Are there any plans to change the reticle at this time? I would be interested in SCR moa reticle on this scope, even if it meant paying extra for custom shop work if possible. I have a Burris Handgun scope and I have been very pleaelsed with it.
Currently no. The 8-40x was specifically designed for F-Class target shooting, and the reticle was designed and built for this purpose alone.
Date published: 2016-12-29
looking at some of the reviews on the 8-40 has got me worried if the parallax really doesn't work can anyone tell me if there is nothing to worry about or should i just go with the 5-25 powered scope?
The adjustable parallax setting does indeed work. Most of the confusion comes from shooters unfamiliar with the proper mounting and use of First Focal Plane scopes.
Date published: 2016-12-29
I'm looking for a scope that can get me out to at least 2000 yards ..... Thank you for your assistance ......
Any scope is capable of reaching that distance, the question is doing so accurately. We've seen 25x scopes make accurate shots out to 4,000 yards and beyond in extreme testing.
Date published: 2016-12-29
I was wondering what mount you would recommend on an Armalight AR-10 for A Burris XTR II Riflescope W/ Illuminated Reticle - 8-40x50mm
AR-PEPR Item# 410345
Date published: 2016-12-29
What mount for a Savage 10 BA Stealth 6.5 Creedmore using XTR ll 8-40x50mm
XTR Signature Rings, High 34mm (#420210)
Date published: 2016-12-29
Any way to get a different reticle? Watch the 8-40 power but not to hot about the reticle
Sorry, the 8-40x is designed from the ground up as an F-Class competition scope and is not available in any other configuration at this time.
Date published: 2016-12-29