Starting at
$1,439 - 1,499
<! ======================================================================= --> <! ======================================================================= -->
Reticles
This is serious, state-of-the-art technology for competitive shooters and tactical operators.
The XTR II 5-25x50 mm riflescope features a 5-times zoom system and 25% thicker tube construction than the original XTR™ Riflescope.
The front focal plane reticle design on this and all high-magnification XTR II riflescopes allows the reticle size to increase or decrease as magnification is increased or decreased. Trajectory compensation is always correct and proportional for the selected power setting. This reticle design is also called first focal plane or FFP.
It has dimensionally-matched precision adjustment knobs and Zero Click Stop technology.
High-performance optics offer Hi-Lume® multi-coated lenses. The lenses optimize target resolution, contrast, and low-light performance.
All hand-fitted internal assemblies are triple spring-tensioned for absolute shockproofing, even under severe recoil. They are vibration resistant, even on extended vehicular patrols.
The riflescope outdelivers its modest price tag. And it's protected forever by the Burris Forever Warranty™.
Item Number:
201053
201051
201052

Combo Package:
None
Magnification:
5-25x
Reticles:
G2B Mil-Dot™

(201053)


SCR™ Mil

(201051)


SCR™ MOA

(201052)



Objective Lens Diameter:
58 mm
Clear Objective Lens Diameter:
50 mm
Ocular Lens Diameter:
44.25 mm
Finish:
Matte
Focal Plane:
FFP
Main Tube Size:
34 mm
Field of View:
21 low – 4.3 high (ft. @ 100 yds.)
Eye Relief:
3.50 – 4.25 in.
Exit Pupil:
10 low – 2.0 high (mm)
Click Value:
1/10 mil; 100-Click Knob

(201053)


1/10 mil; 100-Click Knob

(201051)


1/4 MOA; 100-Click Knob

(201052)



Elevation Adjustment, Total Capability:
90 MOA
Example: 50 MOA is roughly 25 MOA from center.
Windage Adjustment:
55 MOA
Example: 50 MOA is roughly 25 MOA in any direction from center.
Parallax/Focus:
Side focus/PA
Adjustable Parallax:
50 yds. – infinity
Length:
16.31 in.
Weight:
32.10 oz.
Illumination Control:
Rotary dial; intermediate "battery saver" stops
Illumination Settings:
11 brightness settings
Battery:
CR2032
Features the SCR™ Mil illuminated front focal plane special competition reticle for precision competition use (201042 only)
Features the mil-based G2B Mil-Dot™ front focal plane reticle, with hash marks between the mil dots for more precise aiming, distance measurement, holdover, and hold-off for wind (201050 only)
Features the SCR™ MOA illuminated front focal plane special competition reticle for precision competition use (201052 only)
Features XT-100 click adjustment knob, with 100 clicks per rotation and 20% more adjustment rotation than XT-80 knobs; can take most tactical calibers out past 1,000 yards in a single turn; knob provides easier calculations, faster adjustments, and less chance of getting lost on the dial
An extended illumination area lets you engage targets at long distances, even in low light (201051, 201052 only)
Vertical crosshair features 1/2-mil marks for distance holdover; horizontal crosshair offers 1-mil and 2/10-mil lines for windage hold-off (201051 only)
Vertical crosshair features 1-MOA marks for distance holdover; horizontal crosshair offers 1/2-MOA and 1-MOA lines for windage hold-off (201052 only)
1/10-mil ranging brackets at the top, left extreme, and right extreme of the crosshair, for precise ranging
1/4-MOA ranging brackets at the top, left extreme, and right extreme of the crosshair, for precise ranging (201052 only)
Versatile, combat-proven reticle, ideal for mid- to long-range tactical shooting; excellent when determining target size and distance is critical (201050 only)
Multi-turn adjustment knobs have a 1/10-mil click value adjustment and feature true Zero Click Stop; knobs offer 10 mils per rotation, with multi revolutions of adjustment
Multi-turn adjustment knobs have a 1/4-MOA click value adjustment and feature true Zero Click Stop; knobs offer 10 mils per rotation, with multi revolutions of adjustment (201052 only)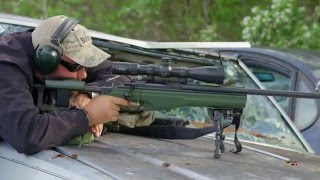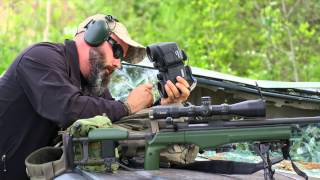 XTR II™ Riflescope 5-25x50mm
is rated out of
5
by
30
.
Rated

5

out of

5
by
cccc
from
5x25x50 XTR II FFP
Great scope with all the features of the $2k-$3k FFP scopes. SCR reticle is easy to use in hold over shooting and tracks perfectly throughout the magnification range. The zero stop turrets are easier to set than some higher priced scopes and return to zero every time. The scope is VERY comparable to other high end FFP scopes I own. It's 34mm tube provides an excellent field of view and the clarity of the optics is VERY good...far superior to the Vortex Viper FFP. The turrets have solid feedback per click and all the milling on the scope makes all adjustments easy. I have now purchased a second 5x25x50 XTR II for a 300 Win Mag and it performed flawlessly at the range yesterday. I have shot both guns out to 725 yards and I'm extremely pleased with these scopes. I would highly recommend these to anyone looking for a top of the line FFP scope without breaking the bank. Had these scopes been available 2 years ago, I would not own any of the high prices FFPs that I currently own. GREAT SCOPE AT A GREAT PRICE POINT.
Date published: 2015-07-23
Rated

5

out of

5
by
Red Dawg 34
from
Great Experience with an Amazing Scope
About six months ago I bought my first Burris scope. It was my first experience with a FFP scope so I was a little apprehensive. I had bought it in anticipation of getting a RPR in 6.5 Creedmoor but could not get my hands on one. Mounted this scope on a Remington 700 5R Tactical 308 and it has been amazing. The Burris ballistics tools have been right on and have helped me reach targets to 770 yards with no problem. Loved my first scope so much that I just purchased a second (Burris XTR II 5 X 25 X 50) last week to mount on my new RPR 6.5 Creedmoor. I just sighted it in last Saturday in about 9 shots. It took 9 because I put three in the same hole at fifty yards so I thought I was missing. I would highly recommend any of the Burris XTR II's. The clarity is great and the new ballistic tools are spot on. I'm definitely a Burris fan!
Date published: 2016-05-23
Rated

5

out of

5
by
Jedbo
from
Tough as they come
I purchased my XTR II a little over a year ago for my Match rifle. I have shot it in many environments from desert to mud bogs. The latest was the SHC in Colorado where it rained everyday. I have over 1000 rounds on the scope and tracking tests performed at 500 rounds and 1000 rounds were perfect. I experienced no fogging or issues with the glass. This scope has been knocked around pretty good and it holds zero very well. During a night match last year I found the variable illumination to be extremely useful. The dials are clearly marked and the adjustments can be felt and heard, although they are very quiet. I especially like to ease with which the magnification ring works, allowing me to go from 5 to 25 very quickly which aids in target acquisition..yet the magnification holds when you set it. The eye relief is very forgiving relative to other optics I've had and used. The reticle is properly set as my holdover drills coincide with the dial exaactly. This is a fine piece of equipment, and a great value given the price point. My only issue (of course there had to be something, right?) is the width of the reticle at higher magnification, it gets a bit fat. And I would have preferred the SCR reticle...guess I'll just have to get another one. No hesitation. (the photo was at the end of the first day of the SHC. Can't see the optic but you can see the dirt and grit from the mud. Had no problems whatsoever)
Date published: 2015-06-04
Rated

5

out of

5
by
rangejunkie308
from
Well thought out and engineered optic
Being a long distance shooter I've always bought high end optics, usually Nightforce. I purchased a new Remington 5r Mil spec for shorter 600 yard shooting and have heard some of the reviews on the Burris XTR ll and decided to give is a try. After using the Nightforce optics for years I was quite surprised with the performance of this optic. The optic isn't as clear on higher power as a Nightforce optic is but it is on part with Leupold VX3. Where this scope really got my attention was the rectile and how it was spot on when I looked through it to check it's accuracy against a measurement grid. The Mil dots and hash marks lined up precisely. The scope also tract perfect and passed a box text easily. The zero stop feature is as it should be unlike other companies that use shims. While it's thousands of dollars it sure performs like the higher dollar optics. So far very impressed.
Date published: 2016-01-18
Rated

5

out of

5
by
Luc1971
from
awesome scope
great glass quality....worth the time waiting for it!!! It's my second Burris scope and never regret the choice for this build
Date published: 2015-04-10
Rated

5

out of

5
by
BRShooter
from
Incredible Scope
Out of the box, this scope is very impressive. This is my second Burris XTR II scope and they have never let me down. Glass quality is superb, haven't field tested yet but really have no doubts about it. The SCR reticle is everything I wanted it to be and more! Was a long wait getting this thing (now that it's finally released) but was well worth the wait!! I will update my review after I get some time behind this new scope on my 308 Win.
Date published: 2015-06-05
Rated

5

out of

5
by
MtnMan40
from
Everything I was hoping it would be and more.
I purchased this scope to put on my long range .308 LMT rifle. I am getting into long range competition. This scope has great glass and an awesome reticle. The scope tracks and zeros perfectly every time.
Date published: 2015-06-11
Rated

5

out of

5
by
Blar
from
Awesome Scope!!!
This was my first "high grade" scope I have ever purchased. I ended up buying it from a friend becasue the warranty and everything still carries over! The zero stop on this is so simple! It is my favorite part about the scope. The glass is also very crisp and clear! Much better than my Vortex in this price range. The only reason I will be upgrading this scope will be for the SCR reticle!!
Date published: 2015-12-11
I just purchased the xtr 2. 5-25x50 and was wondering what would be the best scope rings to mount it to my Remington 700 with a black hawk scope base
XTR Signature rings, medium (1.00")
Date published: 2016-12-29
I can not get a straight answer as to the best rings to use to mount this scope to my new Savage BA 110 Stealth in .338 Lapua.
I would recommend the XTR Signature rings in Medium (1.00")
Date published: 2016-12-29
Looking for a scope for my target rifle. Want 20x or 25x for top magnificstion, MUST HAVE very repeatable windage and elevation turrets. The XTR look great except I prefer the SECOND focal plane mil dot type reticle. Currently using a Nightforce NXS.
The XTRII riflescopes are not available in second-focal plane configurations. The recently discontinued MTAC 6.5-20x may be more your speed. #200471 if you can find it.
Date published: 2016-12-20
My question is about the turret labeling. It looks as though if you want your adjustments in mills, then you have to count "clicks". Example, if have to make an elevation adjustment of 1.7mil then I need to dial to 17, is that correct? Or is the pic MOA?
On both graduation scales, the numbers are for whole units, while the tick marks are for each click value. So yes, for 1.7 mil on the mil-based turret, you would dial 17 clicks - on the turret itself this would be indicated by the 7th tick mark past 1 mil, or 2 tick marks past 1.5 (half-mils are indicated by a slightly larger tick mark. MOA-equipped scopes have only 3 tick marks between numbers, as each click is 1/4 MOA.
Date published: 2016-12-14
I will be pairing the 5-25x50 with a Remington 700 heavy barrel .308 with the magpul hunter 700 stock and timney trigger. What base and rings would be ideal? I would like the objective lens to be as close to the barrel as possible without touching
#410600 and #420210
Date published: 2016-12-07
Does the XTR II have protection on the windage adjustment knob to prevent accidental adjustment.
No, but the turret's click graduations are typically stiff enough to prevent a casual brush of the knob from making an inadvertent adjustment. This type of exposed turret system is typically used when dialing shots for extreme accuracy, so the shooter would typically be verifying that the correct dope is dialed in before making a shot.
Date published: 2016-12-01
Seeing an add for the XTR II Mil version of the 5-25, it stated an 80 click knob. All the other specs I understood, but what does that mean?
The #201050 was the very first couple of batches of XTR II to be manufactured, they were made with 80-click knobs, meaning that 1 revolution of the turret = 80 clicks. The whole line has since been updated to 100-click knobs, meaning that (at least for the mRad models) 1 revolution = 100 clicks, or 10 mRad
Date published: 2016-11-22
How to go to the bottom of your elevation adj. On a zero stop scope?
To re-zero the XTR II elevation turret, you will just need to loosen the set screws along the side of the turret, rotate the turret until the "0" mark lines back up with the centerline of the scope, then tighten the set screws back down until snug. You WILL NOT need to remove the turret in order to re-zero it. To obtain more downward elevation (and bypass the zero stop), you will need to loosen the set screws and dial clockwise by the amount of elevation adjustment you think you need. Then, re-tighten the set screws and zero in the scope.
Date published: 2016-11-15