Starting at
$1,199 - 1,679
<! ======================================================================= --> <! ======================================================================= -->
Reticles
NEW: available with the Horus H591 reticle (model #201041). Available with a non-illuminated SCR reticle (#201045)
This is serious, state-of-the-art technology for competitive shooters and tactical operators.
The XTR II 4-20x50 mm riflescope features a 5-times zoom system and 25% thicker tube construction than the original XTR™ Riflescope.
The front focal plane reticle design on this and all high-magnification XTR II riflescopes allows the reticle size to increase or decrease as magnification is increased or decreased. Trajectory compensation is always correct and proportional for the selected power setting. This reticle design is also called first focal plane or FFP.
It has dimensionally-matched precision adjustment knobs and Zero Click Stop technology.
High-performance optics offer Hi-Lume® multi-coated lenses. The lenses optimize target resolution, contrast, and low-light performance.
All hand-fitted internal assemblies are triple spring-tensioned for absolute shockproofing, even under severe recoil. They are vibration resistant, even on extended vehicular patrols.
The riflescope outdelivers its modest price tag. And it's protected forever by the Burris Forever Warranty™.
Item Number:
201044
201042
201043
201041
201045 - non-Illuminated

Magnification:
4-20x
Reticles:
G2B Mil-Dot™

(201044)


SCR™ Mil

(201042)


SCR™ MOA

(201043)


Horus H591

(201041)


SCR™ Mil

(201045 - non-Illuminated)



Objective Lens Diameter:
58 mm
Clear Objective Lens Diameter:
50 mm
Ocular Lens Diameter:
44.25

(201044)


44.25

(201042)


44.25

(201043)


44.25

(201041)


44.25 mm

(201045 - non-Illuminated)



Finish:
Matte
Focal Plane:
FFP
Main Tube Size:
34 mm
Field of View:
25.8 low – 5.4 high (ft. @ 100 yds.)
Eye Relief:
3.50 – 4.25 in.
Exit Pupil:
11 low – 2.5 high (mm)
Click Value:
1/10 mil; 100-Click Knob

(201044)


1/10 mil; 100-Click Knob

(201042)


1/4 MOA; 100-Click Knob

(201043)


1/10 mil; 100-Click Knob

(201041)


1/10 mil; 100-Click Knob

(201045 - non-Illuminated)



Elevation Adjustment, Total Capability:
90 MOA

(201044)


90 MOA

(201042)


90 MOA

(201043)


26.2 Mils/90 MOA

(201041)


90 MOA

(201045 - non-Illuminated)



Example: 50 MOA is roughly 25 MOA from center.
Windage Adjustment:
55 MOA

(201044)


55 MOA

(201042)


55 MOA

(201043)


26.2 Mils/90 MOA

(201041)


55 MOA

(201045 - non-Illuminated)



Example: 50 MOA is roughly 25 MOA in any direction from center.
Parallax/Focus:
Side focus/PA
Adjustable Parallax:
50 yds. – infinity
Length:
14.9 in.
Weight:
30.90 oz.
Illumination Control:
Rotary dial; intermediate "battery saver" stops

(201044)


Rotary dial; intermediate "battery saver" stops

(201042)


Rotary dial; intermediate "battery saver" stops

(201043)


Rotary dial; intermediate "battery saver" stops

(201041)


None

(201045 - non-Illuminated)



Illumination Settings:
11 brightness settings

(201044)


11 brightness settings

(201042)


11 brightness settings

(201043)


11 brightness settings

(201041)


None

(201045 - non-Illuminated)



Battery:
CR2032

(201044)


CR2032

(201042)


CR2032

(201043)


CR2032

(201041)



Your choice of following reticles:

mil-based G2B Mil-Dot™ illuminated front focal plane reticle, with hash marks between the mil dots for more precise aiming
SCR™ Mil illuminated front focal plane special competition reticle for precision competition use
 SCR™ MOA illuminated front focal plane special competition reticle for precision competition use
Horus H591 reticle, illuminated front focal plane

Features XT-100 click adjustment knob, with 100 clicks per rotation; can take most tactical calibers out past 1,000 yards in a single turn; knob provides easier calculations, faster adjustments, and less chance of getting lost on the dial
Multi-turn adjustment knobs have either a 1/10-mil or 1/4 MOA click value adjustment and feature true Zero Click Stop; knobs offer 10 mils per rotation, with multi revolutions of adjustment
An extended illumination area lets you engage targets at long distances even in low light
1/10-mil or 1/4 MOA  ranging brackets at the top, left extreme, and right extreme of the crosshair, for precise ranging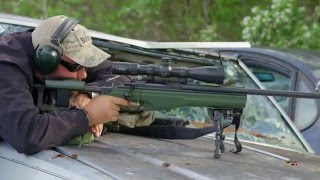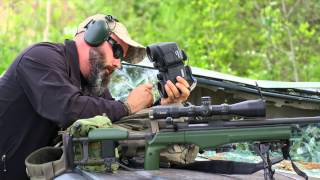 XTR II™ Riflescope 4-20x50mm
is rated out of
5
by
151
.
Rated

5

out of

5
by
TexasM14
from
A bargain for what you get with this scope
I mounted this scope, actually the bundle with the Fast Fire III, onto my M1A Scout Squad on a Sadlak Airborne mount. Everything about the scope is spectacular, crystal clear, very precise adjustments, seems to be extremely rugged. The only complaint if there is one is that it's heavy and I put it on an alreasy very heavy gun. I decided on the 5.56 reticle even though I have a .308, out to 700 yards all the marks are close enough of you zero 1" high at 100 and the dope for adjusting beyond that are provided by Burris. Very nice high quality product! PS: Be careful with the battery cover on the Fast Fire, you can cross thread it if you're not careful.
Date published: 2016-07-27
Rated

5

out of

5
by
Starky 1440
from
A top notch scope!!
I have two XTR II scopes. Very clear. Adjustments are spot on. Repeatability is excellent. All the right features. This is a lot of scope for the money! I theach Law Enforcement Snipers. I do not understand some of the reviews complaining about the turrets, Why with a mil dot scope. Yes mils are used for hold over or hold offs. There intended purpose is ranging the target. Then adjusting the turrets for a precision shot. Provided the shooter has done his work at the range and has their range cards \ data cards put together. If your looking for a scope in this price range that preform like one for twice the money get a XTR II.
Date published: 2017-06-09
Rated

4

out of

5
by
Scooter
from
Durable scope at a great value
I've been using this scope since February. I've used it in Kyle Defoors carbine class, VTAC Carbine 1.5, Dark Angel Medical Bullets and Bandages, and various group shoots that I put together. I'm a fan, and this scope has features that other more expensive scopes don't. Zero stop, daylight bright reticle, mil drop with horseshoe reticle, and excellent knurling on the knobs. It's proven to be quite durable, and I'm still on the same battery since I bought it 5 months ago. Two negatives - Exposed turrets. Burris, it's not a target scope. I'm not going to dial on the fly when I have Mils or a BDC. *Nobody* dials for windage under pressure anyways. Cap them babies. I've thrown mine around and it's only come loose once. But still... Other negative is I wish there was more space between the horseshoe and the center dot. With the illum turned up bright it's like a basketball of death. Up close it doesn't matter. At distance under speed it forces me to slow down. So either make the horseshoe more narrow, or widen it. Or both. Other than that, I love this scope and plan to install another on other rifles I get.
Date published: 2015-07-09
Rated

3

out of

5
by
cj0e
from
Good glass - illumination issues
The glass on this scope (3-15x50 scr mil) is exceptionally clear. At night, looking down the street I could make out definition on individual leaves under dim streetlights at about 400yds. Very clear, great resolution. Good light transmission. The illumination is not as excellent. Best settings are right in the middle. Low is really only good for NV, which I don't use. High at 11 is extremely bright. Unfortunately for me, illumination stopped working within a month of purchase. At first it would only illuminate at some stops. Now it doesn't illuminate anywhere. Currently preparing to send for repair.
Date published: 2015-10-12
Rated

5

out of

5
by
rangejunkie308
from
Well thought out and engineered optic
Being a long distance shooter I've always bought high end optics, usually Nightforce. I purchased a new Remington 5r Mil spec for shorter 600 yard shooting and have heard some of the reviews on the Burris XTR ll and decided to give is a try. After using the Nightforce optics for years I was quite surprised with the performance of this optic. The optic isn't as clear on higher power as a Nightforce optic is but it is on part with Leupold VX3. Where this scope really got my attention was the rectile and how it was spot on when I looked through it to check it's accuracy against a measurement grid. The Mil dots and hash marks lined up precisely. The scope also tract perfect and passed a box text easily. The zero stop feature is as it should be unlike other companies that use shims. While it's thousands of dollars it sure performs like the higher dollar optics. So far very impressed.
Date published: 2016-01-18
Rated

5

out of

5
by
Ben K
from
This scope surpassed my expectations
The Burris XRT II, has everything that I have been looking for in a first focal plain scope. The cross hairs are thin even when dialed up to 20 power. Turrets are firm, and with distinct clicks at each MOA. Illumination is adjustable and very visable. The scope is well made, heavy duty tubing and knobs, glass is clear and over all appearance is outstanding. I would buy this scope again and I incourage anyone looking to buy a quality scope to look at this one, you will not be disappointed. Ben K.
Date published: 2015-11-06
Rated

5

out of

5
by
Jedbo
from
Tough as they come
I purchased my XTR II a little over a year ago for my Match rifle. I have shot it in many environments from desert to mud bogs. The latest was the SHC in Colorado where it rained everyday. I have over 1000 rounds on the scope and tracking tests performed at 500 rounds and 1000 rounds were perfect. I experienced no fogging or issues with the glass. This scope has been knocked around pretty good and it holds zero very well. During a night match last year I found the variable illumination to be extremely useful. The dials are clearly marked and the adjustments can be felt and heard, although they are very quiet. I especially like to ease with which the magnification ring works, allowing me to go from 5 to 25 very quickly which aids in target acquisition..yet the magnification holds when you set it. The eye relief is very forgiving relative to other optics I've had and used. The reticle is properly set as my holdover drills coincide with the dial exaactly. This is a fine piece of equipment, and a great value given the price point. My only issue (of course there had to be something, right?) is the width of the reticle at higher magnification, it gets a bit fat. And I would have preferred the SCR reticle...guess I'll just have to get another one. No hesitation. (the photo was at the end of the first day of the SHC. Can't see the optic but you can see the dirt and grit from the mud. Had no problems whatsoever)
Date published: 2015-06-04
Rated

5

out of

5
by
BarX
from
Excellent Scope
I put this scope on my lr308 with a Rainer ultra match barrel. I'm very happy with its performance, clicks are crisp and correct and easy to use with zero stop. Glass is clear and I realy like the f-class moa retical since it's ffp. The only thing I would change would be the brightness of the illuminated retical. There are 11 brightness settings and under the 7th you can't tell its even on in a dark room. I know they did this with night vision in mind but I think it would be beneficial to have it be brighter so when shooting at a black target in the middle of the day it could offer some contrast. I would send it back in if they would do a modification to enhance it, hint hint Burris. Overall it's well worth the money and I'd recommend it!
Date published: 2016-01-03
Rated

1

out of

5
by
Gwm1973
from
Canted crosshairs
Bought this for a Ruger precision 6.5 build and an upcoming match. Got the scope from a local Bass Pro and liked the feel and clarity. After mounting to the gun, I noticed the crosshairs were canted to the right. I took the scope back thinking I got a fluke deal. Took the returned scope home and found this one to be the same way. I used multiple scope leveling kits and came to the same conclusion. The store had no more scopes left, so I sent it in for warranty. I'm now finding out the turnaround is 1-3 weeks. I could have saved my money for the next 1-3 weeks and bought a Nightforce had I known this. Looks like I'll be shooting this match with my fall back Viper PST.
Date published: 2017-02-27
Rated

5

out of

5
by
Jayy
from
Exactly what I wamt in an optic.
xtr ii 1-8 ffp. --I love this optic, nearly perfect features, it tracks well, it's tough and the picture is clear. The price is fantastic, overall this is one of the highest value optics out there. I have no real criticism. If I had to pick it apart, I would like one to two more illum settings for the brightest of Florida suns, a simple, mil crosshair reticle with the mils in FFP and the impact dot and donut in SFP. It is a little heavy. Like I said, that's asking a lot as this optic is fantastic! I will buy more of the xtr ii line due to my positive experience with this. Use: competition, target shooting. -prior service, combat vet.
Date published: 2017-04-10
Rated

5

out of

5
by
Mike Grace
from
Great Glass and Features
I purchased this scope for a custom Aero Precision build. It is mounted with an Aadmount scope mount. The scope is rock solid and built like a tank. The turrets have positive clicks without being overly tight. The reticle is awesome, however I feel that the lower illumination settings are useless. That isn't really a big deal because the other settings are great when needed. The glass is phenomenal. It is clear from edge to edge, even when set to higher magnifications. It is also a great scope in low light situations. I highly recommend this scope and believe it compares well with higher priced scopes.
Date published: 2016-08-12
Rated

5

out of

5
by
JLVM
from
Excellent quality and clarity
I bought this scope about 3 weeks ago and have had it out to the range twice. After sighting it in, I have been consistently getting tight groupings from 85 yards up to 300 yards with my Ruger .30-06. The Zero Click Stop technology is excellent and the fine tuning with 1/8 MOA adjustment allows you to get it nearly perfectly on target. The clarity is outstanding and the ability to quickly adjust focus is nice when shooting with other people who may not see things quite the same. The reticle has taken a little getting used to but once I got it figured out, I love it. I would highly recommend the XTR II Riflescope to anyone for a hunting rifle or a tactical firearm! It is solid, holds it's zero well, and is just fun to use.
Date published: 2015-08-14
Rated

5

out of

5
by
TDotts
from
Best Price/Quality ratio in the Industry
I purchased this scope a couple weeks ago. The turrets are pristine; presenting smooth, audible, and crisp clicks. These turrets won't be moving on their own or from contact with other gear. The glass is equal or better than pretty much all of it's competitors at this price point. This is my first Burris scope, so I was a bit of a skeptic going in. The lifetime warranty (transferable!) played a big role in my decision to purchase this scope. If there is only one positive thing I could say about this scope; it would have to be the Dual-Focal-Plane technology. It is quite literally the best of both worlds. A perfect-sized, and illuminated, Horseshoe reticle with center dot remains a constant size. While the hashmarks/crosshairs are on the First Focal Plane. This allows the shooter to, among other things, calculate range and use hold-overs at any magnification. The second BIG benefit to a dual focal plane, is that the hashmarks are TINY at 1.5x. So the sight picture remains very clean for those close-quarters shots. In the end this scope does many things very well. The Burris XTR II 1.5-8x28 has a rich feature set, rugged durability, and a weight of ~32oz (Which is slightly lighter than the average tactical scope with these features). I just don't see how you could go wrong buying this scope.
Date published: 2015-03-13
Rated

5

out of

5
by
Jim d
from
Great Scope
This scope is perfect for the 308 long range rifle I built. I Compaired it next to my S&B long range hunter and my Swarski Z6 scopes . Setup a target at 300 yards and compared image sharpness at sunset. I could not see any difference between the three scopes. Only real difference is price. Burris quality has really improved and it is apparent partnering with Stiner and Baretta they have created An extremely high quality M&P line of optics at a fantastic price.
Date published: 2015-06-07
Rated

5

out of

5
by
Luc1971
from
awesome scope
great glass quality....worth the time waiting for it!!! It's my second Burris scope and never regret the choice for this build
Date published: 2015-04-10
Rated

5

out of

5
by
Jman
from
Great Product, and Features
Bought this scope several months ago for my AR10. Scope has excellent clarity and tracks true. In the future I hope Burris will add more advanced reticles to the XTR II line.
Date published: 2014-10-08
Rated

4

out of

5
by
Todd B
from
Built Solid
I've been using the 4-20x XTR-II with the G2B reticle for a few months now. It's built really solid. The elevation and windage tracking have been reliable and return to zero has been consistent. The turrets have a solid feel to them with distinct clicks. The only downside I've experienced is the clarity at the higher magnifications.
Date published: 2015-06-01
Rated

5

out of

5
by
swh3
from
Scope Larue Upper
Optics crisp and clean. External calibrations are marked for a quick and easy read. Great match for a Larue mount.
Date published: 2015-03-05
Rated

5

out of

5
by
Bholc
from
Impressed thus far.
After the 3 Gun Nation 2015 rulebook was released, I decided to change equipment divisions from what is now Factory Division (formerly Tactical Irons) to Practical Division (formerly Tactical Optics). The scope went on my rifle early in January, atop an Aero Precision 30mm mount. Thus far it's been through two matches and a couple practice sessions, about 1000 rounds of .223. The rifle has been tossed into barrels, dropped onto tables, and ridden around in a soft case with my shotgun. It's held zero perfectly, and I don't expect that to change. As to the reticle, (Ballistic 5.56 Gen3) I really like it. I've shot rifles before with the 1-4 MTAC or Tac30 scopes on them, and the large center dot can really get in the way by obscuring the target when trying to make longish shots. That is not the case here, as the aiming points are small enough that they don't obscure the targets while the illuminated horseshoe around the center dot makes blazing fast up close shots simple. IIRC the reticle was calibrated to 62 gr M855 ammo, but it's damned near perfect with my 69 gr loads at least out to 600 yards which is as far as I've shot with it thus far. The glass is clear, the adjustments are clean with nice sharp clicks, it's not too heavy, and the reticle is fantastic. If you're looking for a good quality optic that won't break the bank to play the 3 gun game or to slap on your favorite carbine this one should be on your short list. I've been so impressed with the performance thus far of this scope that I have two good friends who will be putting other members of the XTR II family onto the new rifles they're building right now. If anything changes over the course of the year's competition season, I'll post another review at the end of the year.
Date published: 2015-03-05
Rated

5

out of

5
by
BRShooter
from
Incredible Scope
Out of the box, this scope is very impressive. This is my second Burris XTR II scope and they have never let me down. Glass quality is superb, haven't field tested yet but really have no doubts about it. The SCR reticle is everything I wanted it to be and more! Was a long wait getting this thing (now that it's finally released) but was well worth the wait!! I will update my review after I get some time behind this new scope on my 308 Win.
Date published: 2015-06-05
Rated

5

out of

5
by
MtnMan40
from
Everything I was hoping it would be and more.
I purchased this scope to put on my long range .308 LMT rifle. I am getting into long range competition. This scope has great glass and an awesome reticle. The scope tracks and zeros perfectly every time.
Date published: 2015-06-11
Rated

4

out of

5
by
ShooterCO
from
Almost the Perfect Scope
The scope is very clear and sharp at all magnifications. First focal plane is excellent when using ballistic calculators for drop and wind holdovers. The second horizontal crosshair in the reticle (at 20 moa down) will completely disappear when you get to 32x. At 30x you can see about 5 moa left and 5 moa right of the vertical crosshair. This scope would be absolutely perfect if there was a horizontal crosshair at 10 moa and 20 moa instead of just the one at 20 moa. That way you could easily do holdovers when using the scope at maximum magnification. The only other minor concern is the illuminated dots at 0, 10, 20 and 30 moa on the vertical crosshair - they are VERY dim. I was told by Burris that this is intentional design so that at the very brightest setting it would provide a very slight contrast against a black target without being so bright as to wash out the target. Illumination is not intended to be bright during the day. I was also told that the low brightness of the dots was also designed with night vision in mind. But the price makes this a very attractive scope and an overall good value.
Date published: 2015-07-11
Rated

5

out of

5
by
Dero
from
Great scope, worth every dollar
I've had my XTRii 8-40 for roughly two months and love everything about it. At closer ranges the magnification cannot dial all the way to 40 but is good clarity right up to 30 ( less than 100yds ). As for long range clarity, I tested this out before mounting having a friend walk out to multiple distances and had no trouble reading his shirt at 500+yds. I have this mounted on standard weaver mounts for rem700tact sa, with medium height rings and scope just clears the barrel. Very easy to dial in for 100, and 200 hole punching.
Date published: 2015-04-15
Rated

5

out of

5
by
specter
from
amazing scope
got the new xtr2 1-8x24 with the ballistic circle dot got to take it out on the woods and play around with it for a couple of hours and i am very impressed the 1 power setting is just that its very clear and all through the zoom range little to no blurring around the edges over all i cant recommend it enough ! the only real down side is the weight but i can live with that !
Date published: 2016-10-07
Rated

4

out of

5
by
JS624
from
Good budget optic.
It replaced a SFP viper PST that I had on my 700 in .223. The glass quality in my opinion is roughly the same as the PST. But I like the turrets and FFP much better. Illumination is very dim. And the zero stop is a little odd. But still better then the gen 1 pst zero stop. Overall it is a good entry level long range optic. Perhaps my review is a little tainted as I also bought a gen 2 razor HD 4.5-27 at the same time which has consumed most of my interest. Anyway that's my .02 cents. If u need a decent optic with good features and not break the bank go for it. But if u can afford a top tier optic do it.
Date published: 2017-03-03
Rated

5

out of

5
by
John Doe
from
excellent combo of red-dot and scope
This will be a long review, I feel this scope is very over-looked. What made me buy this scope was a combination of reticle design, illumination brightness, and most importantly (to me) this scopes ability to keep a solid sight picture with no shading (something I was very impressed with and surprised by, as out of all the scopes i've used, which is most on the market, including the very expensive ones, the Burris was the best in this regard), and it's robustness. Let me say that satisfaction with a scope is a very preferential decision that is influenced by what you think is important, and for me it's eye-box- the ability to move and have the scope maintain a solid sight picture with no shading around the edges (I believe many people confuse eye-box with field of view) as well as overall 1x performance, is the most important factor for me, followed closely by reticle design and illumination brightness. The Burris has variable eye relief so it's gives you a very large sweet spot for a sight picture and is very forgiving of head placement/cheek-weld (This is the only low power variable with variable eye-relief). I can shoot it just as fast as a holographic sight (and yes I have used a shot timer to test this). I've had extensive time with a very expensive european 1-6x scope that is commonly referred to as a "sister" scope company to another very very popular european 1-6x scope company, and was able to shoot the Burris XTR II faster on 1x because it had no shading while the european 1-6x did have some shading (but not much- and this was only if you moved with it). I'm guessing this because of the forgiveness in head placement the variable eye relief gives you and it's lower magnification ratio. If you go to youtube.com and type in "Burris XTR II 1-5x review", there is a video on the very top of the results list that includes Point of View recordings (what you would see when you look through a scope) and you can see that when the shooter moves and shoots with the scope it maintains a complete 360 degree sight picture with no shading around the edges. If you watch the reviews he does of other scopes, they all have some shading/distortion you can see, but not with the Burris. I guess I went over-board with this aspect of the scope because I feel the Burris's 1x performance/eyebox is so over-looked when people compare scopes, but if you look at the video review I mentioned and then look at the reviews the uploader does of other scopes you can see what I am talking about (as they all feature POV recordings). That aside it has very good glass for it's price point, the mil reticle is excellent with perfect thickness of the stadia lines which makes for great shooting out to 500 yards (you can probably stretch this number farther), as well as a horseshoe that has excellent illumination (def. the brightest illumination of etched reticles available, highest setting is to bright and I live in the desert). Also feels durable and built like a tank at 21 oz. (so it's heavy, but it is well balanced and doesn't affect performance). I know that was long but I feel this is such an over-looked scope, especially when I consider the cost and performance of other scopes out there.
Date published: 2015-06-25
Rated

4

out of

5
by
Kyle7c
from
Great for the Price!
I bought this for a RPR and in all fairness I will admit this is my first long range setup. I have found this to be a great scope so far after the three or so months I have used it. My first competition, I was able to clear the one and only stage at 1160 being it was only my second time shooting farther than 600 yards. Tracking seems to be pretty good. The 34mm tube gives plenty of adjustment (I shoot 6 mm). The SCR reticle is one of the best features of the scope. The .2 mils for windage are a great feature for calling hits/misses. For the price point the glass is pretty good. All in all, for what some consider a lower end scope, I have found this to be great for precision shooting.
Date published: 2017-02-28
Rated

5

out of

5
by
Robert T
from
My Favorite Scope
I purchased this scope a few months ago and mounted it on my Remington 700 Tactical. I had done a little work on the rifle and had already worked up a nice load that shot under a 1/2 MOA. After taking a few shots to sight the rifle in, I went to my father in-laws to shoot across the back of his property. I found a spot where I could shoot out to 835 yards by hanging my steel target in a tree. I plugged all of my information into my ballistics program and shot a little high and to the right. (This was my first time ever shooting past 475 yards.) The wind was giving me a hard time so I adjusted and almost hit the bulls eye. After shooting at 835 yards and 477 yards, I zeroed the turrets and shot at my 100 yard target to see if my turrets were going to adjust accurately. They worked great. I couldn't be happier with this scope. My old scope was a SWFA 3-15x42 and it was an okay scope for the money. The Burris XTR II in 4-20x50 helped me a lot and is in another world when compared to the SWFA scope. I wish that I would've saved my money and purchased this scope first. I love the glass and am a fan of the G2B reticle. It's simple and it works. I like the turrets, zero stop, illuminated reticle, feel, and general quality of the scope. I truly feel that this scope is worth more than the asking price.
Date published: 2015-06-12
Rated

1

out of

5
by
3GunRich
from
Not ready for market
I am 0 for 2 on these scopes. First one lasted about 20 rounds when reticle came loose and started floating around. Second scope to replace first has debris inside the tube with black specks floating around on the reticle. After the delays this scope was obviously rushed to market and the quality control problems continue for Burris.
Date published: 2017-01-15
Rated

5

out of

5
by
TJ Hammes
from
Great Scope!!
I purchased this scope on sale through Optics Planet. Got a great deal. Scope performs flawlessly on my custom AR platform. I use it with a Strelok ballistics calculator and it is right on. Have only shot on a range out to 600 yards but always goes right back to zero. Planning on getting the 8 x 40 for the Ruger Long Range Precision Rifle as soon as I can get my hands on one.
Date published: 2015-08-24
can a yardage turret be made for the xtr ii 8-40x34
Yes a custom turret can be made for that. Single Revolution are $50, and Multi-Revolution are $100.
Date published: 2017-07-26
I am mounting the 201052 scope to a Savage 110 fcp hs precision, in .338 Lapua. What rings do you recommend ?
XTR Signature Rings.
Date published: 2017-05-24
What rings to mount a 201053 xtr ii 5-25x50 to my armalite ar30 a1 300 win mag. Is this scope a good choice for 1000 to 1500 yds?
I would recommend ring # 420210. The scope will work great for those distances.
Date published: 2017-05-24
Is the H59 reticle model of the 4-20x illuminated? Or is it non-illuminated? Thank you for taking the time to answer, in advance.
It is illuminated
Date published: 2017-05-24
I have a XTR-II 1-5. During a recent outing the focus at 5X was lost completely after about 10 rounds (the scope has seen 100's of rounds previously). The only way I could get focus back was to drop the magnification below about 4X. What do I do?
Please contact 1-888-440-0244
Date published: 2017-06-06
The mil reticle also comes with 1/10 mil rad turrets correct?
That is correct.
Date published: 2017-05-24
What country is the scope manufactured in?
Philippines
Date published: 2017-07-04
Is there a Anti Reflective Device (ARD) for the XTR II 3-15x50?
We do not manufacture one but you might find one from a company called Sun Guard.
Date published: 2017-05-24
Seeking a "lens" cover (vs Scope cover) and sun shade for the XTR II 5-25x50mm scope, model 201051. Please identify Burris model #s. If Burris does not have these items, do you know of a compatible alternative? Thanks.
The XTR II scopes come with sunshades and flip up lens covers. If you need replacements please visit our support portal, we can send you replacements under warranty! https://burris.supportsync.com/
Date published: 2017-06-13
Are you guys going to offer this in a capped turret option??? if So I'd buy one for every one of my AR's!!!!!
Capped turrets come with the scope as well as uncapped so you have the option to switch!
Date published: 2017-05-24
IS THE 1-8 XTR II (BALLISTIC DOT) AVALIBLE IN THE (FIRST FOCAL PLANE)
The Ballistic Dot XTR II 1-8 is only available in RFP. The FFP version is the Ballistic Circle Dot.
Date published: 2017-05-24
what scopes mounts do I need for xtrII 8-40x50 on a savage stealth ba10?
I would recommend the 34mm XTR Signature Rings in 1" height.
Date published: 2017-05-24
OK I have done a ton of research for my first real glass! I was willing to pull the trigger up to 2K. Now I am truly comfortable with everything I have read and all the reviews on the XTR 5-25X50  But can't find it in FDE color??? Or way to overpriced! 
The FDE verison should be out this summer.
Date published: 2017-05-24
When do you expect the model #201056 FDE to be available?
Most likely late summer.
Date published: 2017-05-24
Am I able to use this scope to shoot a mile or over 2000 yards??
Yes, we have done the mile shot with the 5-25 so the 8-40 will definitely be able to help you get there. You will need a canted rail to accomplish this, for sure.
Date published: 2017-05-24
I have a burris xtr ll 3×15×50 on 6.5 creedmoor wanting a ballistic chart for this rifle
http://ballistics.burrisoptics.com/dope-card#:1
Date published: 2017-05-24
Will Burris be making the XTR II 2-10x42 in the SCR MIL reticle?
This may be a possibility in the future.
Date published: 2017-05-24
Which focal plain on XTR all scope s Don't like 1 st
Dual Focal Plane
Date published: 2017-05-24
XTRII 5x25x50 Want to mount it on a Ruger Precision 6.5CM. 20 MOA Factory Rail. What Bases and Rings show i get. I want to full range for the scope. Do i have to change the rail to a different MOA Rail?
I would recommend using the XTR Signature rings Item #420211
Date published: 2017-05-24
I am purchasing the XTR II 5-25X50mm for my new gen 2 Ruger Precision Rifle (308), it has the 20 MOA Picatinny Rail, which set of XTREME Tactical Rings will work? Medium(1") or High (1.5")? Which do they use in their advertising?
1.5"
Date published: 2017-05-23
Can the Burris Model 201001 be fit with the new MAD turrets?
The turrets cannot be converted.
Date published: 2017-07-07
I just ordered a XTR ii 5-25x50, and putting it on my Ruger precision. I was wondering if the rings #420210 would work or if I would have to go with the higher rings?
Perfect choice.
Date published: 2017-05-23
Hi, I just ordered the XTR-II 4-20x50 for a Savage 10 FCP-SR in .308, What height rings would be the minimum I could go with ? Your recommendation ?
I would recommend 420210 rings.
Date published: 2017-05-23
What base and rings should I get for the XTR II on my Savage 12 LRP 6.5 Creedmore?
#410615 Base #420210 RIngs
Date published: 2017-05-23
I bought this scope yesterday at bass pro and it was the last one they had it did not come with the rear scope cap like my fathers did can you send a replacement and tell me what size butler creek will fit thanks
Please contact 888-440-0244
Date published: 2017-05-23
Hi, where may I buy a sun shade for the XTR II 8-40x50 scope?
A sunshade is provided with the purchase of the scope.
Date published: 2017-05-23
Is the Ballistic 556 Gen 3 reticle version of the XTR II 1-5x24 dual focal plane?
The 1x5 is a second focal plane scope.
Date published: 2017-05-23
What is the exact value per click on 5x25x50 scr moa
1/4 MOA
Date published: 2017-05-23
Do you have a discount for veterans?
http://www.burrisoptics.com/first-responder-personal-purchase-program
Date published: 2017-05-23
Where is the XTR II 1-8x made?
Japan
Date published: 2017-05-23