Starting at
$1,199 - 1,439
<! ======================================================================= --> <! ======================================================================= -->
Reticles
Now available: three new models featuring the M.A.D. Knob system.  (201013, 201014, 201015).
This is serious, state-of-the-art technology for competitive shooters and tactical operators.
The XTR II 1.5-8x28 mm riflescope features a 5-times zoom system and 25% thicker tube construction than the original XTR™ Riflescope.
The dual focal plane reticle design unique to this model allows crosshairs to change size with magnification, while the size of the illuminated center remains constant. Mil measurements and trajectory lines are accurate at any power. The design allows for fast, easy transitions between short- and mid-distance shooting.
The riflescope has dimensionally-matched precision adjustment knobs and Zero Click Stop technology.
High-performance optics offer Hi-Lume® multi-coated lenses. The lenses optimize target resolution, contrast, and low-light performance.
All hand-fitted internal assemblies are triple spring-tensioned for absolute shockproofing, even under severe recoil. They are vibration resistant, even on extended vehicular patrols.
The riflescope outdelivers its modest price tag. And it's protected forever by the Burris Forever Warranty™.
Item Number:
201010
201012
201011
201013
201014
201015

Combo Package:
None

(201010)


None

(201012)


Included

(201011)


None

(201013)


Included

(201015)



Combo Package Includes Includes Scopes, FastFire™ III, AR-P.E.P.R.™ Mount, and Scope Tube FastFire™ Mount.
Magnification:
1.5-8x
Reticles:
XTR II Ballistic 5.56 Gen 3
Knob Style:
Low Mil Knobs

(201010)


Low Mil Knobs

(201012)


Low Mil Knobs

(201011)


MAD System Mil

(201013)


MAD System Mil

(201014)


MAD System Mil

(201015)



Objective Lens Diameter:
34 mm
Clear Objective Lens Diameter:
28 mm
Ocular Lens Diameter:
44.25 mm
Finish:
Matte
Focal Plane:
Dual Focal Plane
Main Tube Size:
34 mm
Field of View:
65 low – 13.3 high (ft. @ 100 yds.)
Eye Relief:
3.75 – 4.00 in.
Exit Pupil:
12 low – 3.5 high (mm)
Click Value:
1/10 mil
Elevation Adjustment, Total Capability:
90 MOA
Example: 50 MOA is roughly 25 MOA from center.
Windage Adjustment:
90 MOA
Example: 50 MOA is roughly 25 MOA in any direction from center.
Parallax/Focus:
None
Adjustable Parallax:
None
Length:
12.8 in.
Weight:
23.50 oz.

(201010)


23.50 oz.

(201012)


32.50 oz.

(201011)


23.50 oz.

(201013)


23.50 oz.

(201014)


32.50 oz.

(201015)



Illumination Control:
Rotary dial; intermediate "battery saver" stops
Illumination Settings:
11 brightness settings
Battery:
CR2032
Three new models feature the M.A.D. Knob system.  (201013, 201014, 201015).
Excellent in tactical situations when determining target size and distance is critical
Combo pack includes complete shooting platform at significant savings; includes XTR II™ Riflescope 1.5-8x28mm, XTR II Ballistic 5.56 Gen 3 dual focal plane reticle, FastFire™ III 3-MOA red dot sight, 30 mm AR-P.E.P.R.™ Mount, and a Scope Tube FastFire™ Mount (201011 and 201015 only)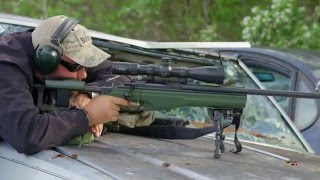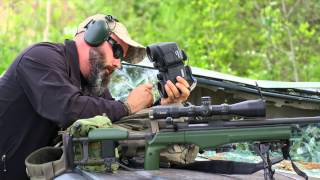 XTR II™ Riflescope 1.5-8x28mm
is rated out of
5
by
9
.
Rated

5

out of

5
by
TexasM14
from
A bargain for what you get with this scope
I mounted this scope, actually the bundle with the Fast Fire III, onto my M1A Scout Squad on a Sadlak Airborne mount. Everything about the scope is spectacular, crystal clear, very precise adjustments, seems to be extremely rugged. The only complaint if there is one is that it's heavy and I put it on an alreasy very heavy gun. I decided on the 5.56 reticle even though I have a .308, out to 700 yards all the marks are close enough of you zero 1" high at 100 and the dope for adjusting beyond that are provided by Burris. Very nice high quality product! PS: Be careful with the battery cover on the Fast Fire, you can cross thread it if you're not careful.
Date published: 2016-07-27
Rated

5

out of

5
by
TDotts
from
Best Price/Quality ratio in the Industry
I purchased this scope a couple weeks ago. The turrets are pristine; presenting smooth, audible, and crisp clicks. These turrets won't be moving on their own or from contact with other gear. The glass is equal or better than pretty much all of it's competitors at this price point. This is my first Burris scope, so I was a bit of a skeptic going in. The lifetime warranty (transferable!) played a big role in my decision to purchase this scope. If there is only one positive thing I could say about this scope; it would have to be the Dual-Focal-Plane technology. It is quite literally the best of both worlds. A perfect-sized, and illuminated, Horseshoe reticle with center dot remains a constant size. While the hashmarks/crosshairs are on the First Focal Plane. This allows the shooter to, among other things, calculate range and use hold-overs at any magnification. The second BIG benefit to a dual focal plane, is that the hashmarks are TINY at 1.5x. So the sight picture remains very clean for those close-quarters shots. In the end this scope does many things very well. The Burris XTR II 1.5-8x28 has a rich feature set, rugged durability, and a weight of ~32oz (Which is slightly lighter than the average tactical scope with these features). I just don't see how you could go wrong buying this scope.
Date published: 2015-03-13
Rated

4

out of

5
by
cparxx
from
After much consideration
Purchased for the Scar 17, Pros, well constructed, bright, quality piece, reticle is unique and effective but calibrated for 5.56, good combo with the quick site FF, big view, good angle, good eye relief, impressive to look at. life time warranty. Cons, 2lbs, big, with a FF site why even go to the 1.5, LEPR mount fastening knobs are on the wrong side for a right hander charging, will rip your knuckles, you either change charge handle to right but that feels bad, reversing the mount which screws with the engineering design, tried it and put it back, or purchase an angled charge handle for left, or get a different mount. Scope is a bit costly. Only way to use the fast fire effectively with turrets is to mount at 45 degrees. I liked closer instead of further away.
Date published: 2015-02-25
Rated

2

out of

5
by
Flexmerc
from
Broken illuminatikn
I owned this for three days and mounted it on a Larue LT 104 mount. The night before the range, the illumination stopped working. I swapped batteries thinking maybe I left it on, but no joy. Great optics and the dual focal plane is awesome, but three days?! I finally made the plug for this 1000 optic, I will be sending this back yo midway USA.
Date published: 2015-08-29
Rated

4

out of

5
by
Felix
from
Good package deal.Glass, features need improvement
I bought XTR II Ballistic 5.56 package, included mount and red dot. Good price for the package. Mounted on my AR 15 and took it out shooting twice. It works good for what it was designed for. So far I've noticed 3 things that need improvements. 1. Glass is not clear enough at and past 300 yards. 2. 1st/2nd plain reticles seamed like good idea, but maybe because the scope is parallax free, you have to keep eyes line-up with center of the scope, otherwise the illuminated 2nd plane reticle doesn't line-up with black 1st plane one. 3. It's good idea to have power interruptions on the illumination adjustment knob, but, unlike my 3-15 power XTR scope, when the illumination is switched off not at the end of the knob's rotation - you have to rotate it all the way back and then forward to switch the illumination on. To summarize - at this price range, the glass should be better and more attention should be paid to features' design and operation.
Date published: 2016-11-16
Rated

1

out of

5
by
Colonelplink
from
No illumintion out of the box
The illumination worked for the first time I turned it on, then never again.. Right out of the box this flopped. I had high hopes too.. Seems Burris still has quality control issues. I'm not giving them another chance.
Date published: 2016-07-07
Rated

4

out of

5
by
O2CUMMINS
from
Quality Optic
I bought this scope a week ago and had high expectations from reading other reviews. This wasn't my first choice in optics, but with a lot of research and process of elimination it came down to the xtr ii. I wasn't disappointed when I received it. It is a high quality Optic and I am excited to use it. I gave it 4 stars due to not having it mounted and zeroed yet.
Date published: 2015-11-26
Rated

5

out of

5
by
Nicky2727
from
Great glass for price
I got this scope for Christmas as a present to myself. It is the best glass for the price and it allows me to hit targets out to 300 yards with precision in low light conditions. I have it mounted to a Daniel Defense M4v5 and adds a decent amount of weight to but for what use it for its fine.
Date published: 2016-01-01
Is the reticle glass etched?
Yes
Date published: 2016-09-13
Is this a Japan made optic?
Only the 1-8x will be made in Japan, all other riflescopes are manufactured int he Philippines
Date published: 2016-09-13
Where this scope is made in?
This scope is manufactured in the Philippines, but was designed, prototyped, and quality tested at the Burris factory in Greeley, Colorado.
Date published: 2016-07-18
Is the new M.A.D. system backwards compatible or are the turrets interchangeable? I.E. 201011 old, 201015 new. Can I just order turrets for my older 158? How much longer until the newer MAD turret scopes are on the store shelf????
The MAD-equipped scopes should be on the shelves before the end of the year. Unfortunately, they will not be interchangeable or upgradeable from the original design.
Date published: 2016-06-13
I am seriously considering this scope for my AR10 build and I am super excited about it. Will the XTR II Ballistic cq Mil reticle match the ballistics of the .308 round? Will I be able to use the bdc in the reticle? Thanks
The Ballistic reticles, while matched to a particular cartridge, can be made to work with any cartridge with a little effort (whether the lines will match up perfectly is a slim possibility, but it will certainly be close enough to use effectively) Check out our Ballistics Calculation software at http://ballistics.burrisoptics.com/
Date published: 2016-05-27
Does the pepr mount that comes in the 201011 kit have the 20 moa can't like the one you can get separate
Yes, the #201011 comes with the 34mm PEPR mount. We currently only manufacture one kind of 34mm PEPR mount, which does have 20 MOA cant built into it.
Date published: 2017-01-27
How would this scope work on a .416 rigby.  Or do you have another suggestion? 
Absolutely, all Burris scopes are built to withstand up to .50 BMG recoil, and come with the Forever Warranty to ensure that should the worst befall you, your scope will be repaired or replaced free of charge
Date published: 2016-04-08
Does the 201010 and 201012 come with the P.E.P.R. mount
No it doesn't .it comes with 201011 only
Date published: 2016-01-10