<! ======================================================================= --> <! ======================================================================= -->
Reticles
Model #200621 uses the new Burris M.A.D. Knob System
The Veracity 2-10x42mm riflescope is designed to help you capture prairie predators, elusive elk, or dangerous game. Proven Burris engineering is combined with state-of-the-art refinements for accuracy and precision.
Its 5-times zoom system provides a wide field of view and powerful ranging. 
The front focal plane reticle design allows accurate computation of distances at any magnification. It also provides both trajectory and windage reference points.
Accurate and repeatable quarter-MOA adjustments allow for fine-tuning. And side-adjustable parallax lets you instantly correct parallax while maintaining your shooting position.
The scope is backed by the Burris Forever Warranty™, and delivers true performance for a lifetime. 
Item Number:
200620
200621

Magnification:
2-10x
Reticles:
Ballistic Plex E1™ FFP (2-10x and 3-15x version)
Knob Style:
1/4 MOA Capped

(200620)


MAD System, MOA

(200621)



Objective Lens Diameter:
49.5 mm
Clear Objective Lens Diameter:
42 mm
Finish:
Matte
Focal Plane:
FFP
Main Tube Size:
30 mm
Field of View:
52 low – 10.5 high (ft. @ 100 yds.)
Eye Relief:
3.50 – 4.25 in.
Exit Pupil:
21 low – 4.2 high (mm)
Click Value:
1/4 MOA
Elevation Adjustment, Total Capability:
70 MOA
Example: 50 MOA is roughly 25 MOA from center.
Windage Adjustment:
40 MOA
Example: 50 MOA is roughly 25 MOA in any direction from center.
Parallax/Focus:
Side focus/PA
Adjustable Parallax:
50 yds. – infinity
Length:
13.5 in.
Weight:
22.7 oz.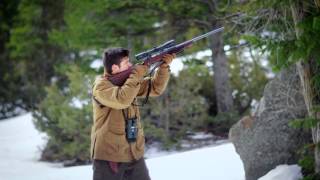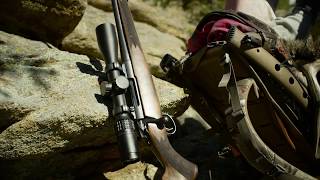 Veracity™ Riflescope 2-10x42mm
is rated out of
5
by
8
.
Rated

5

out of

5
by
Big Mike
from
great features
I'm very happy with the overall performance of the scope. The reticule is very useful for ranging, and I like it's windage/lead feature. The optic is very clear, with no noticeable distortion at the edges.
Date published: 2015-06-07
Rated

5

out of

5
by
Kently
from
Scoped my new G2 Recon .308
Mounted it on my new rifle, with the one piece scope mount by Burris, totally impressed with the clarity and the E1 FFP reticle. Nice part was the scope was supplied with both lens covers and sun shade! I wish they had a little better description of how to use the reticle. I probably need a book on "MOA for Dummies"!!
Date published: 2016-04-09
Rated

5

out of

5
by
Ornery925
from
solid hunting scope
People poo-poo FFP scopes for hunting but the 2-10 veracity is my go to hunting scope. I like it so much, I bought 2. Because the stadia align with POI at a given range no matter the magnification, you can place your shot exactly where you want without spinning turrets or estimating holdovers Reticle design is practical throughout the magnification range. Other scopes reticles work great at high mag, not so good at low mag. Good clarity. Not monstrously big scope. Reasonable pricing, but I admit I only buy when the scope goes on sale.
Date published: 2016-09-18
Rated

5

out of

5
by
Jaybird24
from
Outstanding product!
I purchased my veracity in the fall of 2014 to pair with my A-bolt .308, clarity is as good as you get, it gathers light as good if not better than my buddy's $1800 scope, and so far it has held zero at 100 yds. Tagged out last season with 3 bucks (7pt, 8pt, and a 130" 9pt). I am overly pleased with this scope and will be swapping all my optics over to Burris, outstanding company! I have been pushing fellow hunters unaware of Burris to try them out.
Date published: 2016-10-25
Rated

5

out of

5
by
Naps
from
Veracity 2-10x42
Thank you Burris for making a scoope that fits all my needs
Date published: 2017-03-24
Rated

5

out of

5
by
Jay Banks
from
Great bargain
I have just recently started purchasing Burris rifle scopes. I family friend owns a sporting goods store and he was telling me about how well the Burris optics where. So I gave them a try and BEHOLD, I was impressed. They gather light very well and are super sharp. Can't go wrong with Burris.
Date published: 2016-12-06
Rated

5

out of

5
by
Cloudy88
from
Great rugged scope. Love the Plex E1 FFP
Easy to see reticle. Set up for SMK 77 grain bullets. It will be fun walking all over my buddies at our long range steel shoot. I have another Burris 1-4X with bullet drop reticle for 69 grain SMK, once I got my load set for the scope it worls like a dream, no dialing of knobs.
Date published: 2016-03-24
Rated

5

out of

5
by
Denali Hunter
from
Great scope!
Date published: 2015-08-29
What scope rings would you suggest for mounting this scope on a Springfield M1A?I have a Springfield mount bracket.
Since that Springfield mount sits very high on the receiver, I would recommend the Low XTR rings.
Date published: 2017-03-21
Can Burris retrofit a model 200620 (original-style knobs) to install the new MAD knob system on it, to make it equivalent to the new model 200261?
Unfortunately retrofit is not possible because the actual tube of the scope was changed to accommodate the MAD system.
Date published: 2017-02-09
Are veracity scopes available in silver ? Looking at 2x10 model . Thanks
Unfortunately the Veracity scopes are only available in matte black.
Date published: 2017-02-09
Does the Veracity 2-10x42 have a zero stop feature for the turrets even though they're capped?
All MAD Turret Veracity scopes will have true zero stop turrets. If your Veracity is an original, it will not have true Zero Stop turrets in 2-10 or 3-15. Those have E1 turrets, with a zero adjustable collar.
Date published: 2017-01-05
I have been using a signature select 4-10 x 40 scope and love it . What's the closest scope you have to this ? I'm currently looking at the Veracity 2-10 x 42 are they close to the same ?
The Veracity is the highest model in our hunting lineup, it should perform slightly better than your Signature Select.
Date published: 2016-12-22
Which Butler Creek flip-up scope covers work on the 2-10x42mm scope? You may want to list the covers for the other magnifications also, as they will surely be asked for also.
It should be sizes 39 and 16. All XTR II's will use the same eyepiece, and the other's will need size 43 for the 50mm objective lens.
Date published: 2016-12-07
Where are your Veracity made?
Designed, tested, and quality assured in the USA, manufactured in the Philippines
Date published: 2017-03-09
I will be mounting the Veracity 2-10x42 scope on a Savage 10PC with a varmint contour barrel. I would like to use the Burris 2 piece steel Xtreme Tactical Bases along with the Burris XTR Signature Rings. Which height rings do I need?
Medium rings should work great.
Date published: 2016-12-01