<! ======================================================================= --> <! ======================================================================= -->
<! ======================================================================= --> <! ======================================================================= -->
Reticles
Now available in Prym-1 camo patterns.
Available with the Ballistic CQ reticle, or new Ballistic AR reticle (200426, 200426-ff)
The resilient MTAC 1-4x24mm riflescope is tough, with superb, glare-resistant glass and a sleek, snag-free profile.
This compact model is perfect for 3-Gun, close quarter battle (CQB), or big-game stalking.
With its high-performance glass, solid 1-piece tube, and internal double spring-tension assembly, this MTAC Riflescope can handle the harshest shooting environments.
And the warranty is forever.
Item Number:
200437
200437-FF
200426
200457
200465
200466

Combo Package:
None

(200437)


Included

(200437-FF)


None

(200457)


Included

(200465)


None

(200466)



Magnification:
1-4x
Reticles:
Ballistic CQ™

(200437)


Ballistic CQ™

(200437-FF)


Ballistic AR (5X)

(200426)


Ballistic AR (5X)

(200457)


Ballistic AR (5X)

(200465)


Ballistic AR (5X)

(200466)



Objective Lens Diameter:
30 mm
Clear Objective Lens Diameter:
24 mm
Ocular Lens Diameter:
42 mm
Finish:
Matte

(200437)


Matte

(200437-FF)


Matte

(200426)


Prym 1 Blackout

(200457)


Prym 1 Blackout

(200465)


Prym 1 Sandstorm

(200466)



Focal Plane:
RFP
Main Tube Size:
30 mm
Field of View:
100 low – 32 high (ft. @ 100 yds.)
Eye Relief:
3.5 – 4.0 in.

(200437)


3.5 – 4.0 in.

(200437-FF)


3.5 – 4.0 in.

(200426)


3.5 – 4.0 in.

(200457)


3.50 – 4.00 in.

(200465)


3.5 – 4.0 in.

(200466)



Exit Pupil:
24 low – 32 high (mm)
Click Value:
1/2 MOA
Elevation Adjustment, Total Capability:
130 MOA
Example: 50 MOA is roughly 25 MOA from center.
Windage Adjustment:
130 MOA
Example: 50 MOA is roughly 25 MOA in any direction from center.
Parallax/Focus:
None
Adjustable Parallax:
None
Length:
11.3 in.
Weight:
14.5 oz.

(200437)


25.0 oz.

(200437-FF)


14.5 oz.

(200426)


14.5 oz.

(200457)


25.0 oz.

(200465)


14.5 oz.

(200466)



Illumination Control:
Rotary dial; intermediate "battery saver" stops
Illumination Settings:
10 brightness settings
Battery:
CR2032
Tactical kit includes a complete shooting platform at a significant savings: MTAC 1-4x24mm riflescope, 3-MOA FastFire™ 3 red dot sight, and 30 mm AR-P.E.P.R. Mount (200437-FF only)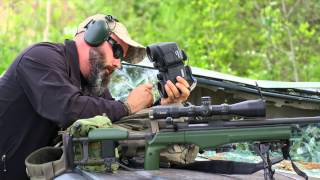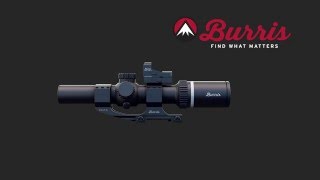 MTAC™ Riflescope 1-4x24mm
is rated out of
5
by
87
.
Rated

5

out of

5
by
JCFD142
from
Great all around scope!
Got this scope in July to put on my AR. It is perfect for what I need it for. I use it for varmint control at the farm and home defense. The glass is clear and I really like that the brightness settings on the Reticle have an off position between each one. 1 power is not quite a true 1 power but it works well with the illumination turned up as a CQ/CB red dot scope. The Reticle works well as I have busted coyotes out to 200 with no problems. Overall, this is a perfect all around AR scope at a really good price!
Date published: 2015-12-10
Rated

5

out of

5
by
Big bob dave
from
JUST LOOKS GOOD
I got this Saturday put it on went to tbe gun range sunday and within 6 shoots had it zero in. Im starting to shoot 3 gun and need good glass i had others but nothing like this. What eles can i say go buy one for yourself and will see
Date published: 2015-09-28
Rated

5

out of

5
by
flnatv
from
Easy on the eyes
Bought this about two months ago. Took it to the range and like others reviewed the center dot could be a littler smaller but not that big of deal. Bought it mainly for my AR but the ad says it can be used on a 308 which sweetens the deal. My eyes are starting to fail with age so the adjustable distinctly defined reticle makes it a pleasure to sight.
Date published: 2015-05-12
Rated

4

out of

5
by
exnavynuc
from
Good Quality for the price
Very nice scope for the price, not a huge fan of the reticles thick circles but multiple brightness settings are nice. Was disappointed that lens covers for scope were not included and even more dismayed that Burris apparently doesn't offer them as an option but Im still happy I made the purchase.
Date published: 2015-09-03
Rated

4

out of

5
by
Jdv500
from
Solid performer,
*Shoots great, fast sight acquisition using the scope or the red dot, keep in mind this is a close in optic. *Red dot fastfire sits too high imo, so I moved it to an side angled rail position down on the same level as the scope mounts. * Like a previous writer said, I don't like the thickness of the primary red dot at 200/ 300yards as it covers the target, so do the lower bdc dots even as they are smaller. I understand this is a close quarters device. *The fastfire red dot took several rounds to get it on point, but shoots tight out to 50yards on my Sig 556xi chambered in 7.62. * Trying to use the bdc drop dots and the supplied 7.62 graph at 200 and 300 yards is a joke as the dots are larger then large sized colored targets I put up. Still able to put all rounds on the target between the center x and the outer perimeter, checking my hits with binoculars.
Date published: 2015-08-03
Rated

5

out of

5
by
NE223
from
Great scope
I purchased the MTAC 1.5x6 a couple of weeks ago and had an opportunity to take it out and get it sighted in yesterday. Starting at 25yrds first round was on the paper, dialed in what I thought the correction should be at that distance was 1 low and .5 to the right, one more adjustment and I had it where I wanted and was ready to move to 100 yards. This scope is bright, the eyebox seems to be very good and the reticle (Ballistic AR) is amazing. While not daylight bright if you're in the direct sun on a light object, on the darker target with the power on 9 the reticle was very visible. Overall I'm very pleased with this scope at this point, enough so that I'd give a look to some of the other Burris products.
Date published: 2016-10-17
Rated

2

out of

5
by
Patriot
from
Great scope, but did not last long.
I bought the Mtac 1-4x24 several weeks ago. It worked great for the first couple of range days. Suddenly my point of aim and point of impact shifted. I tried to re-zero the scope, but the elevation knob would not work and hold. Windage would stay true, but the elevation would shift. The numbers on the turrets are also on a plastic ring that floats on the turret itself. It was so loose that my fingers could easily turn it. It's supposed to be tight and require a screwdriver to turn it. That dial would shift on its own with every shot due to the recoil. I returned the scope to the vendor that sold it to me in exchange for another Mtac. I hope the new one works better.
Date published: 2016-06-18
Rated

5

out of

5
by
D_L_Campbell
from
Burris Scope 1.5x6x42 Ballistic AR
I have a Fullfield 3x9 scope my Ma gave me for my birthday in the late 70s. I have two Fullfield 2 scopes, 3x9, one 2 power pistol scope on my Super Blackhawk Hunter and two Mtac 1x4x24 Ballistic CQ scopes. All these are Burris and covered with a forever warranty but I have never had any trouble with any of these. They all have been used repeatedly and roughly in some instances. My new scope a Mtac 1.5x6x42 Ballistic AR has just arrived. When I get the last part for my new rifle; a Wilson Combat 20" SS bull barrel I will let you know how it performs. I think because it is a Burris it will be good.
Date published: 2017-03-06
Rated

4

out of

5
by
Jimmmy
from
Excellent
I bought the scope a few weeks ago and finally had a chance to try it out. At 75 yards shot a little low, made 2 adjustments up and to the right. Now I am keeping a consistent group at 100 yards. The scope is very clear all the way up to the x4, eye relief is great, easy to adjust, all around a great piece of glass for the money. I look forward to many years of use with this scope. Should have come with a protective cover though. That is NOT included.
Date published: 2015-04-12
Rated

5

out of

5
by
Kennyp55645er
from
Quality scope
Did the research, bought this scope ,and am very happy I did!! Love the look , feel and function of the Burris skulltac. Only down fall is that I didn't get the combo. I also purchased the Burris p.e.p.r mount a few days later and mounted it on one of my NYS compliant AR's. Right out of the box I barely had to adjust it. Glass is very clear, love the illuminated reticle , and the eye relief it great. I really like being able to use it as a red dot with both eyes open for close shooting, and then being able to zoom in for longer shots,also put in on my 458 socom and it holds zero like a champ....
Date published: 2017-05-07
Rated

5

out of

5
by
Joe Pesci
from
Works great on my Tavor
I bought this scope 3 months ago after my expensive advanced micro red dot sight junked out on me. the MTAC is definitely what I have been looking for and the reticle is great for shooting out to 50 yards. My only complaint is that it didn't come with covers. Luckily my Hawke Optics Crossbow scope flip ups fit it just fine. I mounted it on my Tavor with the PERP mount and the eye relief for this scope is great. I will be purchasing more of these for our other rifles. I have a shelf full of sights that just didn't stand up to the conditions that I hunt. This sight is the best thing out there for the money. I live in Houston Texas, get out to the range about twice a week and have put thousands of rounds through my Tavor with this sight mounted on it. Seems to hold up well so far. Definitely a great sight!!!!!
Date published: 2015-12-10
Rated

5

out of

5
by
Zathras
from
Great Value Combo
My wife and I travelled 70 Miles to a sporting goods store to see this scope and compare it to others since the local selection was poor. After spending a lot of time comparing the Burris Skultac to several others and a couple of "House" labels, we both discovered that the Burris reticle with the fairly wide Circle was easier to aquire quickly, especially in low light, and the clarity and lack of distortion and off color tint was superior to many and, at least to my old eyes, fully equal to the more expensive scopes we looked through. A big plus getting the Fastfire lll and mount included. The system mounted in seconds to my M&P 15 ll and very quick to Zero. Also, lots of adjustment range of the eye piece to compensate for my astigmatism and aging eyes......oooorah!
Date published: 2016-10-26
Rated

4

out of

5
by
JC170412
from
Rocky start but happy now
First of all I have no prior experience with rifle optics. I bought the MTAC with FF3 combo. MTAC was fine but the FF3 did not work. Returned units. Because of reviews, price point etc, took a chance on another combo. This time everything works fine. Seems very nice to me, but what do I know. First scope. Return was painless and DOAs do happen. In the end happy with my purchase.
Date published: 2015-04-02
Rated

5

out of

5
by
Vinas
from
Auditioned several Leupold models but Burris wins
I spent a long while deciding between the Burris MTAC, LRS, and SKULLTAC 1-4x models. I have a military background, and was looking for a replacement for my EOTECH holosight. I do my research to a point that I know every last bit of the products I'm looking at. This SKULLTAC scope is beautiful in person, and the extra reach of 2x 3x let alone 4x is excellent. The thing that made me choose this optic over the others (which I auditioned in person) is that while at first, I was not a fan of the reticle, I kept coming back - finally auditioning the LRS vs MTAC/SKULLTAC vs a Primary Arms 1-6x, vs the Leupold VX-R patrol, and Leupold VX-6 in 2-12x. Ultimately these Burris optics are some of the clearest glass I've seen, and compared with the firedot reticle of the Leupold, I ultimately came to appreciate the faster 1x target acquisition that the SKULLTAC uses. It is somewhere between 2 and 3 times faster for me to acquire targets in CQB using the Burris doughnut reticle. After some significant research and studying the reticles for hours on end, I'm happy to report that Burris got it right with the doughnut. The 300, 400, 500, and 590yard dots are the perfect size to engage long range targets, while the primary "big dot" has all the advantage of very fast target acquisition and enough accuracy to nail targets at 100yards consistently. While comparing field of view, the Burris again wins - the 1x field of view makes it look like you are peering through a wide ring with thin bezels, at approximately 100 Linear FoV it is awesome for situational awareness. Compare that to 75ft on the competitors I mentioned, and you will see why this optic is superior in most every way. I appreciate the tactile feedback, turret style reticle illumination knob, that has on-off points in-between settings. After everything else, maybe I'm a control freak, but having the physical knob for illumination is what ended up selling me on the SkullTac. I also like the capped elevation/windage turrets with re-settable zeros. I prefer to use holdovers in the reticle, but that's probably because I've never had reset-able zero on the elevation/windage (I'd use some pink nailpolish to mark me zeros - but now I don't need to steal my wife's nail paint anymore). Ultimately you should run the specs of each Optic you're looking at. You will find that the Burris hangs in there with all of the specs from much higher and some lower priced Optics. The Burris glass will be the clearest and most HD glass you'll find at this price point and it will rival glass from the premium brands at a fraction of the cost. It should be noted that the MTAC/SKULLTAC line does weight in at 14.5oz naked, however I think this is a build quality thing, so when you do audition these optics, pay attention to the quality here. Burris has made a solid, well built winner. I know my 3-9x Burris Fullfield has served me well on all of my hunts, and I have no doubt that this tactical optic will serve my tactical needs just as well.
Date published: 2016-02-03
Rated

5

out of

5
by
JohnDS1
from
Great Optic
Appreciate Burris' quick processing. Love this optic! I have wanted one for a long time. Glass is clear and the option to change the brightness settings of the reticle is helpful. Had no problems at the range. Zero'd this on my M1A, and looking forward to deer season! Thanks Burris!
Date published: 2015-03-20
Rated

2

out of

5
by
Burt L
from
Reticle Dot Too Big
While this scope is accurate and appropriate for the 458 SOCOM I mounted it on, I find the center reticle dot to be too large. At 100 yards I can center it on a target for sighting it in but the idea that you could hold any accuracy based on a dot that obscures a 10 inch circle at 300 yard is ridiculous...much less any farther out. I also find the red light is intermittent at certain detente points making it necessary to carefully select the position. I could send it back for repair??? to make the lighting issue go away but it's a lot of hassle
Date published: 2014-10-08
Rated

4

out of

5
by
crenkz
from
Exceeded expectations
I bought this for use on my 10.5" SBR and to use for a 4-day defensive rifle course about a month ago. I looked at almost every 1-4x scope on the market and created a spreadsheet for comparison. I previously tried the Vortex Viper PST but I could not get used to the reticle being so small and thin and it wasn't worth the price paid. The MTAC 1-4x24 exceeded my expectations in quality, clear glass, ruggedness, and value. I used it right out of the box in the 4-day rifle course and quickly became effective with it and passed the skills test. It survived a flight from Austin to Las Vegas in a Plano 36" All Weather Tactical case. One eye open at 1x is very easy due to the generous eye box. The CQ reticle just works for me. This scope is best for fast defensive shooting out to 200 yards. I would probably choose another scope for longer range precision bench shooting. It is a little longer and heavier than I would like so I used the Aero Precision Ultra Light mount to save weight. To me it is a very aesthetic industrial design. I'm very pleased with this scope and will probably get the 1.5-6x42 for my 6.8 SPC.
Date published: 2015-03-22
Rated

5

out of

5
by
Jake
from
M-TAC 1.5 - 6 x 40 mm
Recently bought this scope and love the clarity and flexibility. Mounted using P.E. P.R. quick release one piece mount.
Date published: 2016-01-16
Rated

5

out of

5
by
Gates23
from
Solid and clearly explained
Nice scope, easy mount, just need to zero it in now.
Date published: 2016-10-07
Rated

2

out of

5
by
jo nobody
from
gave it a shot and lost
The outside looked good, sturdy, cleat glass. Now the down side. Bought one over the internet and there was dirt or blemish on the inside, near the crosshairs. The illumination dial was maybe loose or something because the radical flickered on and off. I then came across another on a sale and bought it. Still had the same problem with the radical. I sold both of them and went on to something better. Sorry Burris I really wanted to like your product, but I shouldn't have to return the product to be fixed when it's brand new.
Date published: 2017-06-20
Rated

3

out of

5
by
pajlofy
from
Electronics Failed
I received this MTAC through Amazon and it was shipped with other heavier items. When I received it and checked it out, the illuminated reticle flickered in settings 1 to 3. Otherwise the scope was as advertised. Sent it back for another. Fingers crossed!
Date published: 2015-04-13
Rated

5

out of

5
by
cjklein67
from
makes the M4 come alive
The M4 with iron sights works but target acquisition is slow and tedious. It wasn't a fun gun to shoot... I chose the Burris because I have dreams of shooting 3-gun soon, but it made the M4 a pleasure. The single power makes target acquisition a snap with both eyes open and the 4X power is plenty (even at 200 yards) to easily get your group on the plate quickly... The glass is clear and crisp. The lit reticle is little thick at long distances but not annoyingly so... I never short over 200 yards. I would recommend this scope to anyone who likes quick target acquisition. One thing that would be nice would be to have lens covers come with the scope, the other thing that seems cumbersome is the battery replacement... had to get it centered just right to make contact... not a field operation.
Date published: 2015-04-08
Rated

4

out of

5
by
slim123
from
nice glass clarity, robust built
I needed a nice robust scope with a low magnification to mount on my heavy rifle (.338 Win). Where i hunt there is a good chance of coming across a griz while out looking for whitetail and elk, so I needed a good quality, low magnification scope. The MTAC series are a great option, but I do wish that the subtensions on the reticle were a bit thinner, for more accurate long shots...but its great for close, heavy alders, and the lighted reticle is great for walking out at dusk...in griz country
Date published: 2017-04-13
Rated

5

out of

5
by
Gary30752
from
Excellent scope
I've had the 1-4x24 MTAC now for about a year on an AR-15 I built. It has crystal clear glass and holds zero extremely well. I recently attended a known distance shoot with Project Appleseed, with distances out to 500 yards. I found the 4x magnification to be perfect for practical shooting at these distances. If you're a benchrest shooter you may want something different, but for practical shooting in a sling out to 500 yards this scope is great. I honestly can find nothing wrong with it.
Date published: 2015-09-14
Rated

4

out of

5
by
joeye
from
Family shooting academy in green bay, wi was so helpful in figuring out what I need according to my use data. And burris has a option for every one. Icant wait to go hunting with this thing.
Date published: 2016-04-07
Rated

5

out of

5
by
Andy2015
from
I've had this scope a little over a month now. Close up is awesome and far away is also awesome. I put this scope on a 16" AR15 platform.
Date published: 2015-04-27
Rated

5

out of

5
by
EJH1
from
Great scope for the money
Picked up the Mtac, PERP Mount and Fast Fire 3 on sale at my local store. Out of the box it was great. The only negative was the Fast Fire was to small for my eye to pick up quickly, so I mounted it on my wife's Ruger 22 MK V Lite. Other than that I have the MTac zeroed at one hundred yards and have reached 500 with minimal adjustment. For CQB runs at the range its great. Thanks for a great product!
Date published: 2017-08-09
Rated

3

out of

5
by
Tpelham
from
Great scope, but Fast Fire has problems.
The 1-4x MTAC scope is amazing. Leaps and bounds better clarity than comparable nikon scopes, but the FastFire III has some issues. After purchasing first one I noticed a starburst rather than a 3 moa dot. I sent it in a promptly received a replacement through the Burris warranty program. The only problem is that the replacement has an even larger diagonal starburst. I have been hesitant to even try and get the replacement replaced. I never even mounted it.
Date published: 2014-10-08
Rated

5

out of

5
by
DHL2
from
Great carbine scope
I have both the MTAC 1x-4x and the 1.5x-6x scopes. The 1.5x-6x is mounted on my Mini 30 and is great for ranges between 100 yds and 25 ft. Reticle is fine as long as you are not trying to shoot 2 MOA. With the Mini 30 and other carbines this is not an issue as the scope is a lot more precise than the firearm. The only downside I find to the 1.5x-6x is the weight and the size to some extent. The 1x-4x is lighter and more compact, but I don't find the image as bright. I also have found that for some reason, the 1.5x-6x is a bit cheaper, esp in the CQ reticle (200429) version. That is perfectly fine with me. Burris scopes are one of the best bargain in optics and bang for your buck. I am looking to get another for my M1a SOCOM 16 and use the M14.ca CASM scope mount. You can get Butler Creek Scope caps to fit but these are not cheap.
Date published: 2016-07-31
Rated

5

out of

5
by
Bobby T
from
Never lost zero after airline, 3 day mountain hunt
Got back from hunting coyotes in southern Colorado. Burris MTAC never lost zero after sight in on Quantico range. Was flown in luggage on an airline, 3 days in the back of a 4x4 pickup bed, a number of bumps from slips in 6-8 inches of snow, and zero never moved. Made shot on third day. Scopes other than Burris at this price point would never have held the sighted in zero, and that is based on my real experience. Keep making great products Burris!
Date published: 2017-01-30
Looking for a scope for AR Sig MCX, a multi cal gun 5.56/300 blk out with a quick barrel change. At the range with 223/5.56 may plink to targets at 500 but when hunting with 300 blk out likely won't shoot past 300. Is this the right Burris scope for me.
You will likely need multiple DOPE cards and/or Reticle analysis sheets to use with multiple cartridges/loads, but yes, this scope should function well. ballistics.burrisoptics.com
Date published: 2016-12-20
What size butler creek covers would work on the 1.5-6 MTAC?
OBJ 31, EYE 17
Date published: 2017-04-11
Hello, I need to know if this model of scope, it's the ideal model for hunting, because all of comments it's not about hunting... It's a good choice? Thank you
This scope was built for tactical, target, and competition use. While it *can* be used as a hunting scope, that isn't what it was built for.
Date published: 2016-12-01
I have 2 MTAC's.With the illumination in the off position-with the dial positioned to a dot and not a numbered position should the retical be illuminated? One of the scopes the reticle is black in the off position on the other it is slightly illuminated.
I'd recommend giving our technical support department a call 888.440.0244
Date published: 2016-11-18
is this scope suitable for the 308?? or is it calibrated for 223?
It will line up with most centerfire cartridges, but was built with NATO calibers in mind. Check out our Ballistics Tools for more detailed information http://ballistics.burrisoptics.com/reticle-analysis#:1
Date published: 2016-11-15
On the #200439 reticle the "G" measurement for the BDC says it's 1.25 mils thick which seems extremely thick considering the holdover mark for the shorter 100 yard shot is .25 mils thick. Is the BDC thickness supposed to be .125 mils instead of the 1.25?
You are correct, in the catalog and in the scope itself, the "G" subtension is 0.125 mils.
Date published: 2016-10-31
What model switchview or scope throw lever fits this scope?
http://www.3gunstuff.com/?page_id=1014
Date published: 2016-10-31
Will the AR- P.E.P.R detachable scope mount work with this scope?
Yes.
Date published: 2016-10-27
Is the #200439 reticle illuminated? 
Yes
Date published: 2016-10-28
Can this 1.5-6X24 be mounted w/ the PEPR Mount and the FF III - Just like the MTAC 200426 FF? I want to keep the FFIII on the top and not canted to one side. If not, any other suggestions with just a little more magnification and compatible w/ a FFIII.
The taller turrets on the 1.5-6x will occlude your view through the FastFire. In order to mount the Fastfire vertically, you will need to use a scope with lower turrets. (it is for this reason that the XTRII 1.5-8x package comes with the canted scope tube FastFire mount, as the XTRII has taller turrets)
Date published: 2017-02-02
On the new ballistic AR reticle .. can the horseshoe illumination be seen during bright day light?  I own the xtr 1.5-5 and love brightness settings for daytime shooting and wanted to know how comparable are the brightness setting are for this mtac. Thx 
The illumination systems are very similar between the two models.
Date published: 2016-10-04
Is this model "Ballistic CQ™ 200429" enough shock proof for 300 win mag recoil? Does it have illuminated crosshairs?
All Burris optics, mounts, and sights are tested to withstand recoil of up to .50 BMG. The #200429 *is* illuminated
Date published: 2016-09-28
Is this model enough shockproof for caliber 300 win mag ? semi auto browning.
All Burris products are tested to withstand recoil of up to .50 BMG
Date published: 2016-09-28
I have a Ruger AR-556 with a fixed front sight post.  Do I need to buy a spacer to lift the scope up so I can have line of sight through the front sight post and the optic?
No, you will only be able to see the front sight post below about 1.5x, and even then, it should be below the crosshair, allowing you to engage targets as intended.
Date published: 2016-09-22
Is the reticle daylight visible?
The reticle illumination is designed to give contrast against dark targets or in darkened environments. That being said, it is visible during daylight hours on the highest brightness settings, but direct sunlight will tend to wash out the illumination, but the black reticle will remain visible.
Date published: 2016-09-22
I purchased a burris mtac 1x4 with a fast fire 3 as a set my scope is sighted in beautiful my fastfire 3 is way high and i can't lower it any more. What am i doing wrong?
Try sighting in at a further distance. I typically sight in my red dot sights at 150y
Date published: 2016-09-27
I am looking to buy this scope for my AR-15.  How will this do for coyote and varmint hunting?
It will do very well for coyote and varmint hunting. The 1 power, helps for close in and the magnification is helpful for longer shots. We have some reviews with pictures in the review section.
Date published: 2016-09-07
ARD for this scope?
We do not manufacture an ARD for this optic.
Date published: 2016-08-29
Hello. I'm looking at the Skulltac and the MTAC as a possible scope purchase for my AR. Other than the cool skull paint, what is the difference between the two?
There is no other difference between the two products.
Date published: 2016-08-15
Hello Burris - looking to buy the Mtac 4x24 to mount on my AR 10. My question - a few of the online retailers state this scope has a selectable 3MOA or 8 MOA reticle. Yet when I call to get more details they don't know the answer. Help please!
The FastFire III is available in 3 MOA or 8 MOA, however the unit that is packaged in the combo kit will be 3 MOA, there is no option to select 8 MOA for the combo.
Date published: 2016-08-12
Does the MTAC/PEPR/Fastfire 3 combo come with smooth top rings for the PEPR in case I decide to not keep the Fastfire on it? And, do you guys plan on adding the Ballistic AR reticle to the Ballistic Tools program sometime soon? It would be really nice!
The subtensions are identical to the Ballistic CQ. Until we get the site updated, using that reticle in Ballistics tools will output the same values. The combo packages should come with the smooth tops in the box.
Date published: 2016-08-12
As stupid a question as this may be, is there an accessory or add on piece i can get that could increase the zoom of this scope? Something like a snap to the side magnifier or something similar?
Unfortunately no, magnifying an already magnified optic will result in distortion.
Date published: 2016-08-12
Is the field of view spec accurate? 33ft at 100 yards w/1.5X is very, very, very small.
The correct FOV is 65ft on low power, and 20ft on high power
Date published: 2017-01-27
Hello, I consider to use a MTAC™ Riflescope 1.5-6x42mm for hunting especially boar. Is the scope durable for cartridges .308 Winchester (7,62 x 51)?
All Burris scopes, sights, and mounts are tested and guaranteed to withstand recoil up to and including .50 BMG
Date published: 2016-09-19
Can I purchase caps for this scope? I just bought it and it didn't come with them.  
I have flip up Butler Creek caps for this scope. Objective is cover 31, 50.7mm, part no 30310. Eyepiece (Ocular) is cover 17, 42.5mm, part no. 20170. Don't mix up cover numbers of the objective with those of the eyepiece. They are different even for the same diameter. These parts will fit snugly. The eyepiece has the red flip up lever, the objective does not.
Date published: 2017-03-03
Size for objective and ocular lens covers? Looking at Vortx covers.
30mm objective 42.164mm ocular For Reference, the Butler Creek sizes are 16 EYE and O2A OBJ
Date published: 2016-08-08
Will this scope work with a traditional front sight post or will I have to remove it?  Thanks.
It will function properly. You may be able to see the front sight on low power, but it should not affect target acquisition.
Date published: 2016-07-13
I have a question regarding the illumination. Is there a "battery save" mode? As in, an "on/off" between brightness settings, or a motion sensor to shut it off when idle, and turn it on when ready to use? Thank you,
There is a small dot between each illumination setting, this dot is an intermittent off or 'battery save' mode.
Date published: 2016-07-23
I recently purchased the M+M Industries M10X Elite rifle which fires the 7.62 x 39 round. Would this scope work for that?
Absolutely! In order to ensure that you have the most accurate holdovers for that cartridge, I'd recommend running your cartridge ballistics through our calculator's Reticle Analysis tool http://ballistics.burrisoptics.com/
Date published: 2016-07-11
What is the parallax distance fixed to, on the 1-4x24 models?
100y
Date published: 2016-07-11