<! ======================================================================= --> <! ======================================================================= -->
<! ======================================================================= --> <! ======================================================================= -->
Reticles
The Fullfield II 3-9x40mm riflescope combines classic features with modern manufacturing in a riflescope you can proudly use for generations of successful hunts.
High-performance optical glass provides excellent clarity and contrast. The multi-coated, no-glare lens lets you hunt in all lighting conditions.
The simple, integrated eyepiece and power ring has no-slip grip for quick adjustment.
Positive, steel-on-steel click adjustment ensures repeatable settings for accuracy, on the range and in the field.
The Burris Forever Warranty™ protects your scope no matter how many times you take it hunting.
Item Number:
200161
200162
200169

Magnification:
3-9x
Reticles:
Plex

(200161)


Ballistic Plex™

(200162)


Ballistic Plex™

(200169)



Objective Lens Diameter:
48 mm
Clear Objective Lens Diameter:
40 mm
Ocular Lens Diameter:
39 mm
Finish:
Matte

(200161)


Matte

(200162)


Nickel

(200169)



Focal Plane:
RFP
Main Tube Size:
1 in.
Field of View:
33 low – 13 high (ft. @ 100 yds.)
Eye Relief:
3.1 – 3.4 in.
Exit Pupil:
13 low – 5 high (mm)
Click Value:
1/4 MOA
Elevation Adjustment, Total Capability:
50 MOA
Example: 50 MOA is roughly 25 MOA from center.
Windage Adjustment:
50 MOA
Example: 50 MOA is roughly 25 MOA in any direction from center.
Parallax/Focus:
None
Adjustable Parallax:
None
Length:
12.2 in.
Weight:
13.0 oz.
Features the incredibly simple Plex reticle (200161 only) 
Features the Ballistic Plex™ reticle, the most simple, effective, and elegant trajectory-compensating reticle for hunting (200162 and 200169 only) 
Provides long-range accuracy in a simple design that's easy to use (200162 and 200169 only)
Can be matched with any caliber or bullet weight (200162 and 200169 only)
Stylish nickel finish (200169 only)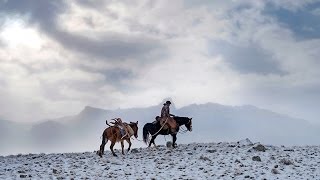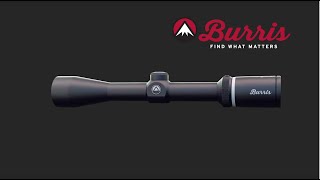 Fullfield II™ Riflescope 3-9x40mm
is rated out of
5
by
66
.
Rated

5

out of

5
by
Topstick
from
I have been using my 3x9 Fullfield II on my Win Mod 70 300WSM for 8 years. I developed a very accurate 180gr load at 2800fps and the BDC reticle is unbelievably accurate. Zeroed at 100yds the scope hits dead on at 100, 200 and 300 yards, is 2" low at 400 yards and 3" low at 500 yards. Most of my shots on Colorado mule deer and elk are 250-400 yards. Last year I shot a beautiful 4x4 mule deer at 644 yards standing off sticks. While a shot that long is not what the scope is designed for, with lots of practice and a thorough knowledge of ballistics it performed flawlessly.
Date published: 2016-02-09
Rated

5

out of

5
by
nwhs1969
from
Great Scope! Great Price!
This is one of many Burris scopes that I have purchased over the last 40 years. They all are very dependable and I have "NEVER" had any problems with any of them. For the price they can not be beat. What I like most about them is the fact that they all have excellent low light capabilities. You can look through the scope at dusk or dawn and they actually make everything look brighter then it actually is. They are always clear and crisp also. A+++
Date published: 2015-03-07
Rated

5

out of

5
by
chasbeaux
from
Great tough scope
I purchased a couple of these scopes in October and hunted with them all season. I am extremely pleased with the clarity of the scopes as well as their toughness. I mounted one on a 7mm mag and the other on a single shot .444.I have had three different scopes on the .444 and none have lasted a full season. The Fullfield 2 has far surpassed my expectations. These are very tough scopes.
Date published: 2015-03-19
Rated

5

out of

5
by
Steve
from
dependable seeing
My rifle came with a scope which was a 3x9 40 MM but was difficult to see through and hard to focus. I am over 65 now and I need , in a scope, a very clear picture and an easy scope to see through. This Burris Fulfield II meet my needs. Most of the animals I shoot are in low light conditions. This scope excels in low light conditions.
Date published: 2015-02-25
Rated

4

out of

5
by
Stick
from
Finding out how it works
I have only one other scoped rifle and that has an old Redfield on it. I purchased the Burris Fullfield II mounted on a Tikka 3, 308 cal. rifle. I was having a little trouble at first getting my groups where I wanted. Turned out to be the shooter not the equipment. Now I have the scope where it needs to be and at 200 yds I am shooting 2.5 inch groups. This scope is well worth the money and will not be my last Burris purchase. For what it is worth I am 67 years of age.
Date published: 2015-02-26
Rated

4

out of

5
by
ccb6861
from
Nice scope. Where are the lens covers?
This is my third FFII 3x9. All three are optically excellent and well built for the cost. Windage and elevation adjustments work well and holds zero under heavy recoil. Only gave a four star rating because this last specimen had some cosmetic defects and didn't include any lens covers. Come on Burris! Charge an extra five bucks if you must, but give me back those Burris Bikini covers. My scout scope didn't come with covers either.
Date published: 2015-02-25
Rated

5

out of

5
by
Dakota Hunter
from
Great scope
I bought one about ten years ago and love it. So when my son needed a scope it was an easy decision. The scope is very accurate and I have not had to adjust mine even after dropping it. If you are looking for a durable, accurate yet affordable scope the Burris Fullfield 2 will suit your needs.
Date published: 2015-03-07
Rated

5

out of

5
by
tumtum
from
Burris optics & scopes are the Best bar none.
I have four other brand scopes and have just bought my 2nd Burris Fullfield II scope, they are by far the clearest and best scopes I have ever used. They made me a believer, I also have Burris binoculars which are just as awesome and well worth the investment, you can't go wrong with Burris.
Date published: 2015-02-26
just purchased the scope,brought it home and it does not fit in between the rings mounted on my savage model 111 in 7 mm rem mag?Season right around, should i just clamp the rings onto the front bell for now?do you have mounts and rings to make this work?
You can buy weaver extented rings
Date published: 2017-03-17
do you have a manual or adjustment directions?
http://www.burrisoptics.com/sites/default/files/content/products/manuals/ffiiuserguide7.29.15.pdf
Date published: 2016-12-28
I just bought a Savage 220, 20 gauge slug gun and am wondering if the Burris Fullfield ll, 3x9 scope I have will work on it. If not what would you suggest.
It will work, however the Droptine Slug Gun scope may be better suited, with its 75y parallax adjustment and lower magnification range. #200016
Date published: 2016-11-28
what is the length of 1" tube between the downrange end of elev/windage knobs before the bell
2.5"
Date published: 2016-11-22
Is the Burris Full-field11 Riflescope 3-9by40 suitable for a Remington 700 7mm mag. If no please make a recommendation.
I have had this scope mounted on a Ruger M77 in 7MM Mag since 1990 , I have never had a problem with it ever loosing the sight in position from year to year . I do shoot some pretty hot hand loads ( Not a Problem ) . I also have a second scope mounted on a Model 700 in 308 win . Same story ...................... well worth the money & quality .
Date published: 2016-11-15
Without hashmarks on the main horizontal crosshair, is there a way to guage/estimate distance with the Ballistic Plex reticle? How would you recommend I determine the distance of a target?
Range estimation with a reticle that isn't based on milliradians or 'Mils' is a bit tricky, and considered fairly advanced, however there has been a lot of discussion on the topic, and I found a great write-up here: https://www.americanrifleman.org/articles/2011/12/8/working-with-duplex-reticles/ You'll also want to know the subtensions of your reticle, which can be found here: http://www.burrisoptics.com/reticles/ballistic-plex
Date published: 2016-07-05
Can i get the custom turret for the full field 11 in 3x9x40
Yes!, however the process for doing do is a little more involved than adding a custom knob to a Fullfield E1. First, the Fullfield II's turrets would need to be upgraded to the E1 style ($40 for Elevation-only, $80 for both turrets) Then all that would be required is the custom knob - orders can be placed online for $50, and we'll take all your ballistic information to mark a cap for you.
Date published: 2016-06-07
I have a Fullfield II 200162. I would like to know if I can slip the scales on my scope? If so, how does one do it?
Please contact us at http://www.burrisoptics.com/contact
Date published: 2016-04-22