<! ======================================================================= --> <! ======================================================================= -->
Reticles
This Droptine 4.5-14x42 mm riflescope gets the job done when you need reliability, affordability, and top-flight performance.
Its high-quality, precision-ground glass is multi-coated for superb low-light capability and glare resistance.
The simple, rugged reticle has holdover for precise shots at extended ranges. The low-profile turret is finger-adjustable. A separate eyepiece and 
power ring allow for flip-up lens caps.
The precision internal assembly is double spring-tensioned for shockproofing, so your Droptine Riflescope can survive a lifetime of harsh field use.
If anything happens, it's covered by the Burris Forever Warranty™.
Item Number:
200077
200078

Magnification:
4.5-14x
Reticles:
Ballistic Plex™

(200077)


G2B Mil-Dot™

(200078)



Objective Lens Diameter:
56 mm
Clear Objective Lens Diameter:
42 mm
Ocular Lens Diameter:
39 mm
Finish:
Matte
Focal Plane:
RFP
Main Tube Size:
1 in.
Field of View:
22 low – 7.5 high (ft. @ 100 yds.)
Eye Relief:
3.1 – 3.8 in.
Exit Pupil:
9 low – 3 high (mm)
Click Value:
1/4 MOA
Elevation Adjustment, Total Capability:
40 MOA
Example: 50 MOA is roughly 25 MOA from center.
Windage Adjustment:
40 MOA
Example: 50 MOA is roughly 25 MOA in any direction from center.
Parallax/Focus:
Objective PA
Adjustable Parallax:
50 yds. – infinity
Length:
13.0 in.
Weight:
18.0 oz.
Features the Ballistic Plex™ reticle, the most simple, effective, and elegant trajectory-compensating reticle for hunting (200077 only) 
Features the G2B Mil-Dot™ reticle, a mil-based reticle with features ideal for mid- to long-range shooting (200078 only)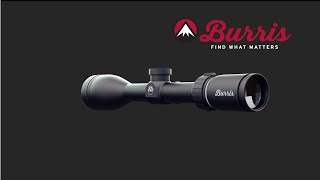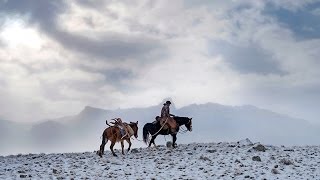 Droptine™ Riflescope 4.5-14x42mm
is rated out of
5
by
26
.
Rated

5

out of

5
by
gerald
from
Holdover Values are great!
The holdover lines with the exact values for 2 different cartridges that I asked about were provided within 24 hrs by the Customer Service Tech Rep via email.
Date published: 2015-04-01
Rated

5

out of

5
by
NotNowImBusy
from
Very solid platform
I really like the G2B Mil-Dot, using this on a ,22 cal PCP air rifle and it makes short work in calculating drop and windage.
Date published: 2015-04-19
Rated

1

out of

5
by
flojo95
from
moa turrets
Bought in September and have had nothing but trouble. Is the first burris rifle scope I have owned went to the Web site burris offers and tried to trouble shoot the problems I was having with not being able to get it sighted in has no up and down moa. The only way to move the crosshairs is with the windage moa turret. I have changed rings and mounts nothing has solved the problem. Done to last option going to send to burris on Monday hopefully they can solve the issue.
Date published: 2015-11-22
Rated

4

out of

5
by
TexasMike
from
Burris Droptine 4.5 x 14 x 42 Nice Scope
I have had this scope about 3 months now, and this scope is very easy to use and the range adjustments are super easy. I have taken deer so far with it at 130 yards and at 60 feet. Both shots were dead on, despite the significant magnification and range adjustments needed on the scope between the 100 yard setting and the <50 yard setting. I definitely recommend taking the time to site in at 100 yards and then shoot at 50 yards and 200 yards to have an accurate understanding of your particular projectile's trajectory. Don't just rely on the elevation hash marks in the scope. The light collection and clarity even in low light conditions is excellent, and the extra 5x magnification eliminates the need for a spotting scope at the range. My only complaint with this optic is the external lens will fog up repeatedly when the cold dawn air warms to morning light. So keep a lens cloth handy. I would definitely buy another Burris Droptine.
Date published: 2015-12-23
Rated

5

out of

5
by
Grampy63
from
Excellent scope
Went to the range today to site in my new Burris scope. Mounted this baby on an AR15 and sited in at 100 yards then began shooting targets at 200 yards. Scope performed so well that this old man actually hit the bulls eye at that distance. Great product and great warranty. It's nice to find American company's that really stand behind their products.
Date published: 2016-03-05
Rated

5

out of

5
by
okpatrol
from
Burris Drop Tine 41/2x14x42
Bought the Burris Droptine 41/2x14x42. I own another Burris scope and has been right on for years. Didn't know how good Droptine would be and was not disappointed. Very clear and very easy to adjust. Burris websight has sight in info and used their info and ballistic plex worked as it should. Best buy for money.
Date published: 2016-11-06
Rated

5

out of

5
by
Lancemac208
from
Warranty policy
I shot my 1st buck at 380 with this scope using the Sterlok Pro app. I had never shot further than 200 yds and that was to sight it in. A sunshade included would be nice touch, most others come with them, it cost me over $30 off Amazon.
Date published: 2017-03-13
Rated

5

out of

5
by
Rebdog
from
Droptine 4.5x14x42mm AO
I have not used this scope in the field yet, but I have two other Burris scopes, Black Diamon & MTAC that I like a lot. This scope seems just as clear and well built as the other two. Burris warranty is important.
Date published: 2017-02-20
Rated

3

out of

5
by
Kyle3362
from
Scope
I bought this a few months ago and liked it at first then it the turrets to adjust it up and down would not turn so I sent it in to get fixed I think it will be a good scope if it does not break again
Date published: 2015-11-11
Rated

5

out of

5
by
kgeezie28
from
Great Optic for the Price
The Droptine is excellent glass for the price. I also have a fullfield 2. Burris is definitely the way to go
Date published: 2017-03-07
Rated

5

out of

5
by
Miroslav
from
Great value!
Excellent glass and great features at very reasonable cost. As a bouns it comes with very good warranty!
Date published: 2015-11-08
Rated

5

out of

5
by
Hardhead
from
Best scope I have ever owned.
I wish I had bought I one sooner. It took fewer shots when I sighted it in. Adjusting was very easy.
Date published: 2015-12-14
Rated

5

out of

5
by
Scotta
from
So clear
So clear This is my first scope ever it makes the target so crisp and brings it so close
Date published: 2016-12-09
Rated

4

out of

5
by
Neal
from
Droptine 4.5-14x42
Extremely happy with the scope out of the box. Good value so far.
Date published: 2017-03-08
Rated

5

out of

5
by
MontanaGuy
from
Great scope
Excellent scope great glass nice and clear and bright
Date published: 2015-10-09
Rated

5

out of

5
by
Jackdownrange
from
Awesome
Excellent clarity and durable as described...
Date published: 2015-02-26
Rated

5

out of

5
by
BrushBuster
from
Best Scopes for the money
Date published: 2016-10-28
Rated

5

out of

5
by
geewag
from
great scope
Date published: 2015-11-20
what rings for the droptine 4.5x14 mill dot,I like low as I can clear, thanks
In order to answer this question we will need to know what type of firearm you are putting it on as well as a few other things. Please visit our support center and we will be glad to work with you on this. https://burris.supportsync.com/
Date published: 2016-08-21
Will this scope handle the recoil of a 338 win mag???
All Burris Scopes are tested to beyond 50BMG in both directions. It will absolutely hold up to a .338 Win Mag.
Date published: 2017-02-10
Will your Sunshade Mod# 626035 fit this scope Mod# 200077 (4.5x14 Droptine) your website on here mentions every model 4.5x14x42 you make but the Droptine model. Please respond and thank you
The 626035 sunshade will fit the 4.5x14 Droptine.
Date published: 2016-10-28
Will this scope stand up to my 300 Winchester Magnum?
We test all of our optics with over 1000 Gs of force which simulates recoil beyond that of a .50 BMG. You shouldn't have any issues with the scope withstanding the recoil of your firearm.
Date published: 2017-01-27
Just what does G2B stand for?
It stands for Generation 2 Burris Mil-Dot.
Date published: 2017-01-27
I bought two of these great scopes, and have a quick question. The instructions mention there is a hole to push to zero the adjustment knobs to zero, I cannot find these, is this not avaliable on this scope? Thanks
Get a strong light. The hole is tiny, and is better described as a notch in the lower edge of the band with the numbers. The notch should be at the bottom of the number 6. You will be turning against a bit of friction, so hold the knob firmly to keep it from turning. You want to turn the numbered band, not the adjustment knob. I used an awl that came with set of small screwdrivers I bought years ago.
Date published: 2017-01-27
I just bought a Droptine 4.5-14x42 and was wondering if the focal plane is first or second?
Is firt!!!!
Date published: 2017-01-27
Being second focal plane, what zoom power is the mil reticle trued at?
The calibration power is at 14x.
Date published: 2016-08-21
is the g2b first or second focal plane?
The g2b reticle in the Droptine riflescope is second focal plane.
Date published: 2016-08-21
Does the Droptine™Riflescope 4.5-14x42mm have a glass etched reticle?
No, the Droptine has a wire reticle.
Date published: 2016-08-21
Good afternoon, if I buy the G2B-MIL P/N 200078, will the click values be in .10 Mil or still in 1/4" MOA? I'm buying two Burris scopes now and another two within the next 6-months. I have decided on the G2B Mil-Dot reticle for all four rifles.
It will be 1/4 MOA. The XTR II scopes use a G2B reticle, and those would be .10 milrad clicks
Date published: 2016-08-21
What is the difference between the AR 4.5-14x42mm scope and the Droptine 4.5-14x42mm? Big price difference - looking to put on an Daniel Defense DD5V1 (.308 cal.) Thanks ahead of time