<! ======================================================================= --> <! ======================================================================= -->
Reticles
This Droptine 4.5-14x42 mm riflescope gets the job done when you need reliability, affordability, and top-flight performance.
Its high-quality, precision-ground glass is multi-coated for superb low-light capability and glare resistance.
The simple, rugged reticle has holdover for precise shots at extended ranges. The low-profile turret is finger-adjustable. A separate eyepiece and 
power ring allow for flip-up lens caps.
The precision internal assembly is double spring-tensioned for shockproofing, so your Droptine Riflescope can survive a lifetime of harsh field use.
If anything happens, it's covered by the Burris Forever Warranty™.
Item Number:
200077
200078

Magnification:
4.5-14x
Reticles:
Ballistic Plex™

(200077)


G2B Mil-Dot™

(200078)



Objective Lens Diameter:
56 mm
Clear Objective Lens Diameter:
42 mm
Ocular Lens Diameter:
39 mm
Finish:
Matte
Focal Plane:
RFP
Main Tube Size:
1 in.
Field of View:
22 low – 7.5 high (ft. @ 100 yds.)
Eye Relief:
3.1 – 3.8 in.
Exit Pupil:
9 low – 3 high (mm)
Click Value:
1/4 MOA
Elevation Adjustment, Total Capability:
40 MOA
Example: 50 MOA is roughly 25 MOA from center.
Windage Adjustment:
40 MOA
Example: 50 MOA is roughly 25 MOA in any direction from center.
Parallax/Focus:
Objective PA
Adjustable Parallax:
50 yds. – infinity
Length:
13.0 in.
Weight:
18.0 oz.
Features the Ballistic Plex™ reticle, the most simple, effective, and elegant trajectory-compensating reticle for hunting (200077 only) 
Features the G2B Mil-Dot™ reticle, a mil-based reticle with features ideal for mid- to long-range shooting (200078 only)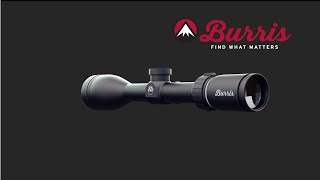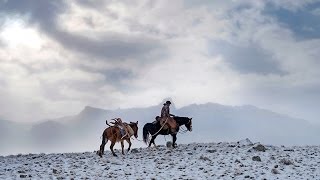 Droptine™ Riflescope 4.5-14x42mm
is rated out of
5
by
76
.
Rated

5

out of

5
by
firejack
from
Burris Droptine 4-14 x 42
I bought this from Cabela's to put on an AR-10. I've got Burris Signatures on 3 other rifles and they are top notch/best scopes ever made. This new one cost less than half the price, is just as clear and is covered by the Burris Forever Warranty. Great deal, not like other manufacture's lower priced scopes that deliver lower price by cutting quality.
Date published: 2015-07-25
Rated

5

out of

5
by
Jack Pine Savage
from
I think its a great Product!!!!
I bought this scope and put it on my .257 Roberts. Bore sighted it it took only 6 clicks up and 10 clicks right. Took it and shot one shot at 50 yards, hit a quarter inch to the right and good on up and down. Went to 100 yards and shot two rounds grouped good it was 3 inches low and another quarter to the right. Made the adjustments to the scope as needed shot a three round group that you could dam near cover up with a nickel!!!! Great way to start out with a new scope! Six rounds shot and it was ready to go! I do reload though so Im sure that helped also. Went to 200 yards and shot 5 rounds to see how it grouped 3 out of the five could cover with a quarter and the other 2 were just out side the group about a 1/4 I can't complain there. The next day took it out hunting to harvest a doe, a doe walked out at 175 yards one shot right in the boiler maker, all said and done got a great scope and a great tasting doe!!!!! I think its a great scope for the money no complaints on my end!
Date published: 2015-11-13
Rated

4

out of

5
by
nutriosopa
from
Burris scopes :the all-around --go to scopes
I replaced a good scope with a very good and better scope. One with a simple user- friendly , non tactical settings. should have bought the Burris in the first place. Very happy with the over-all looks and performance. Burris is my " go -to" scope company.
Date published: 2015-07-30
Rated

5

out of

5
by
Yellowhammer
from
Superb product
I have owned several Burris products through the years. None have failed to give less than superior service. Some have been "DROP CHECKED" a couple of times without losing zero or sustaining other damage.
Date published: 2015-06-18
Rated

5

out of

5
by
Randy C
from
First impressions
Just bought this scope but haven't mounted or used yet. Very clear, nice weight and really like the simple ballistic plex reticle. Having a uncluttered reticle that gives the shooter a quick guide for use for ranges up to 500 or 600 yards is far more useable to most shooters then all the adjustment knobs, etc on most heavier scopes. If I could change anything...the top vertical line on all reticles unnecessarily clutters view and benefits nothing. I would make heavier portion of crosshairs farther from intersection and the hash marks seem too close together and too uniform to be realistic trajectory for most popular cartridges, but I haven't fired it yet so could be off on that. Nice scope, good weight and size, good useable reticle and good price.
Date published: 2016-03-13
Rated

5

out of

5
by
big buck1
from
very crisp/clear
after looking at all scopes in this catagorie,this one is the best dollar for dollar,and the balisticplex,is great for reaching out there giving you the peace of mind that you can make that 200 yard shot,for clean take down.
Date published: 2015-05-11
Rated

5

out of

5
by
goodshot
from
I had a great time zeroing this scope. It was accurate as far as MOA and I made my adjustments on the dial and I was on the bulls eye. Very clear and crisp reticle and the relief was just right for my 10/22.
Date published: 2015-06-23
Rated

4

out of

5
by
potterco
from
Good scope, good clarity,and tracks very good. only complaint I have is the crosshairs are a little heavy for target shooting, but target acquisition is good for hunting.
Date published: 2015-07-03
Rated

5

out of

5
by
gerald
from
Holdover Values are great!
The holdover lines with the exact values for 2 different cartridges that I asked about were provided within 24 hrs by the Customer Service Tech Rep via email.
Date published: 2015-04-01
Rated

4

out of

5
by
BrandonA25
from
All around great scope
I've been using the Burris droptine 3-9x40 for a couple months now, it's an excellent rim fire scope and is quite clear to look through out to 2-300 yards. I haven't had any problems with it and it's treated my right, the only reason why I didn't give it the full 5 stars if because I find that it's fairly firm to adjust the magnification dial, it makes it pretty hard to maintain a steady rest while looking through the scope and trying to zoom in or out to a different power.
Date published: 2016-03-18
Rated

5

out of

5
by
NotNowImBusy
from
Very solid platform
I really like the G2B Mil-Dot, using this on a ,22 cal PCP air rifle and it makes short work in calculating drop and windage.
Date published: 2015-04-19
Rated

4

out of

5
by
Nivguy
from
Crystal Clear!
A big upgrade from my older scope. Am confident the Ballistic reticle will extend my guns effective range!
Date published: 2015-05-05
Rated

1

out of

5
by
flojo95
from
moa turrets
Bought in September and have had nothing but trouble. Is the first burris rifle scope I have owned went to the Web site burris offers and tried to trouble shoot the problems I was having with not being able to get it sighted in has no up and down moa. The only way to move the crosshairs is with the windage moa turret. I have changed rings and mounts nothing has solved the problem. Done to last option going to send to burris on Monday hopefully they can solve the issue.
Date published: 2015-11-22
Rated

5

out of

5
by
willy3
from
Great scope.
Burris scopes are like a Ruger firearm excellent quality for a fair price. What more can you say!
Date published: 2015-12-04
Rated

5

out of

5
by
JAYDUBB
from
EXCELLENT VISION/ VERY CLEAR
I'VE HAD THIS SCOPE FOR ALMOST A YEAR AND CAN'T BELIVE I WAITED SO LONG TO BUY ONE OF YOUR OPTICS
Date published: 2014-10-14
Rated

3

out of

5
by
Mesquite
from
Good for the price
Had problems fitting it to the scope mount. Side mount on lever action. The center section below the adjustments is too fat. Had to grind and file the mount down a considerable amount just to get it mounted.
Date published: 2017-08-10
Rated

4

out of

5
by
TexasMike
from
Burris Droptine 4.5 x 14 x 42 Nice Scope
I have had this scope about 3 months now, and this scope is very easy to use and the range adjustments are super easy. I have taken deer so far with it at 130 yards and at 60 feet. Both shots were dead on, despite the significant magnification and range adjustments needed on the scope between the 100 yard setting and the <50 yard setting. I definitely recommend taking the time to site in at 100 yards and then shoot at 50 yards and 200 yards to have an accurate understanding of your particular projectile's trajectory. Don't just rely on the elevation hash marks in the scope. The light collection and clarity even in low light conditions is excellent, and the extra 5x magnification eliminates the need for a spotting scope at the range. My only complaint with this optic is the external lens will fog up repeatedly when the cold dawn air warms to morning light. So keep a lens cloth handy. I would definitely buy another Burris Droptine.
Date published: 2015-12-23
Rated

5

out of

5
by
Grampy63
from
Excellent scope
Went to the range today to site in my new Burris scope. Mounted this baby on an AR15 and sited in at 100 yards then began shooting targets at 200 yards. Scope performed so well that this old man actually hit the bulls eye at that distance. Great product and great warranty. It's nice to find American company's that really stand behind their products.
Date published: 2016-03-05
Rated

5

out of

5
by
DeerBoss
from
Awesome optics!
Looking through the scope is like seeing deer up close. The details are amazingly clear.
Date published: 2015-02-25
Rated

5

out of

5
by
MIKE3101
from
PERFECT FOR 22 RIFLE
GREAT VALUE , EASY TO USE , HIGH QUALITY SCOPE , SUPER CLEAR VISION
Date published: 2014-10-08
Rated

3

out of

5
by
Tater
from
Good glass!
I purchased this scope for a .50 cal. Muzzle loader. The fit and finish of this scope is remarkable. My only complaint is.......my windage dial had nice crisp clicks and my elavation did not. It was hard feel clicks as i roated dial. I have 6 fullfeild ll scopes on other rifles and will stick to that model in the future.
Date published: 2015-12-05
Rated

5

out of

5
by
Leon
from
Great scope,Clear optics,easy to set up
Didn't want to spend this much on a scope but glad I did. This is a high quality scope for the money. Large eye piece makes it easy to get on target quickly and the optics are clear and sharp. I really like the reticle for shooting at various distances. I will be looking to buy another one of these for another gun.
Date published: 2016-01-08
Rated

5

out of

5
by
okpatrol
from
Burris Drop Tine 41/2x14x42
Bought the Burris Droptine 41/2x14x42. I own another Burris scope and has been right on for years. Didn't know how good Droptine would be and was not disappointed. Very clear and very easy to adjust. Burris websight has sight in info and used their info and ballistic plex worked as it should. Best buy for money.
Date published: 2016-11-06
Rated

5

out of

5
by
Chisholm
from
Excellent Scope
I have never sighted in a scope before! The Burris Droptine was fun to sight in... I put it on my 10-22. Excellent fine adjustments and great clarity. I am excited to test the long term durability of the scope. Awesome first impression. The Ballistic Plex reticle made shooting at distance a breeze!
Date published: 2016-04-28
Rated

2

out of

5
by
Deef
from
Nice optics
great optics, unfortunately I had to send the scope back for repair, I had replaced a smaller cheaper scope on my Ruger 10/22, it shot okay, wanted something better, using 1" high scope rings, the Burris was consistent on windage, but the elevation screw was maxed out and 3" low, tight group.
Date published: 2017-03-21
Rated

5

out of

5
by
Sammie
from
Great scope for money
Where I hunt it's mostly thick woods and swamp so I was looking for a scope for close range work to mount on a 375 H&H mag. This scope sighted in easy and has held up to 40 practice rounds no problem. I can't wait to hunt with it. I will be buying another to mount on a 45-70 real soon.
Date published: 2015-09-05
Rated

2

out of

5
by
mrwintr
from
Blurry as magnification increases
Straight out of the box and mounted the outer diameter of view was blurry and made worse by increasing the magnification. I sent it in for repair or replacement, but when I got it back it was exactly the same as it was originally...?? The issue with the blur was not addressed.
Date published: 2016-04-27
Rated

4

out of

5
by
noname75
from
good scope for rimfire rifle
I bought this scope online in the first week of June 2016. I mounted it on a ruger 10/22 and sighted it in the next day. It keeps the same point of impact when changing power magnification. I would have given it 5 stars, except it is difficult to reset the dials to zero.
Date published: 2016-06-08
Rated

5

out of

5
by
Yogi32060
from
Burris Droptine Riflescope 3-9x40mm
I purchased this product as a gift and it was very well received. I have gotten excellent reports on its performance and the recipient is very highly pleased. The reports have been so good that I plan to purchase a second one to give as a gift to someone else.
Date published: 2016-02-06
Rated

5

out of

5
by
mausernut
from
Very nice scope
Put this on a sporterized No4 Mk1 303 British. Only had one type of ammunition but managed 2 1.5 inch groups. Will now hand load for this rifle. Love the fact that Burris has a calculator that allows me to run my loads and will give me ranges for the reticle.
Date published: 2016-06-25
Hi, i want to buy the burris 200015 for my cz 452 22 lr, and would like to know if bring: lens cover and turrets resettable to zero, thanks for the information.
No lens covers, but the turret *is* resettable to zero.
Date published: 2017-01-09
When will you answer my question about the best scope for a Savage 64F 22 cal. semi-auto? I'd like to spend some money with you.
The Droptine riflescopes are perfect for rimfire rifles.
Date published: 2016-12-29
Looking @ the 22LR version- at what distance is it parallax-free?
50y
Date published: 2016-12-13
Hi, I am looking for a 3 x 9 x 40 scope to put on a Savage 220 20ga slug gun, what do you suggest? I will also need base and rings, any help would be appreciated. 
For a slug gun I recommend the Droptine, as we have a model that has a Ballistic Plex reticle more closely matched to Slug Guns.
Date published: 2016-12-07
Will this scope work on my Savage 30-06
Yes the Droptine will make a fine addition to your Savage 30-06.
Date published: 2017-03-12
Will the 3-9X40 WORK ON MY 30-06
Yes!
Date published: 2016-12-06
Do any of your scopes come in a silver finish to match up with my Browning BAR mark III Longtrac?
The only silver finish scopes we make are the 200169 Fullfield II 3-9x, and two of our handgun scopes.
Date published: 2016-12-06
Burris rings for a CZ 452 american?? MSR or Droptine 3 x 9 200136 or 200019
Signature Rimfire/Airgun rings - they'll include clamps for both 3.8" and 11mm dovetails.
Date published: 2016-12-01
Could you tell me what size flip up caps I need for the droptine shotgun scope? Thanks
17 OBJ and 13 EYE for Butler Creek flip-ups
Date published: 2017-03-12
what is the 100 yards adjustment on the front of the scope for on the 4.5x 14x 42
That is the Parallax adjustment, and it is graduated from 50y to infinity. http://blog.cheaperthandirt.com/understanding-and-correcting-parallax/
Date published: 2016-11-01
I was wondering which scope would be best for a 20 gauge bolt action shotgun? I have 2 fullfield 2's on a couple other guns. I just want to make sure I get the correct scope. Thank you. 
Droptine Slug Gun, #200016
Date published: 2016-10-27
What range to sight in for my 20 gauge slug gun with 2x7 Droptine scope?
It's entirely up to you, but I'd recommend 50-75y
Date published: 2016-10-25
Does Burris make a ballistic turret for this scope?
Yes, https://orders.burrisoptics.com/orderCustomClicker.php
Date published: 2016-10-05
On the droptine 3x9x40, can you rest the , or slip the turrets, back to zero? Or would it be possible if target knobs observed were installed ?
To re-zero the Droptine (E1) target knob, find the small hole drilled in to the plastic number ring surrounding the turret – it will usually be either directly below the "0" mark, or on the far side of the number ring from the "0" mark, usually near either "7" or "9". Use a small implement, such as a tiny screwdriver or a paper clip, to get ahold of the edge of that small hole and use it to drag the number ring around the turret until the zero mark lines back up with the centerline of the scope. Please note, it is friction that keeps the number ring in place, so you will likely need to hold on to the top of the turret itself to prevent it from clicking.
Date published: 2017-03-10
I hacertainly a droptine 4.5-14x. Is there and how do I fit flip up lense caps to it. Is there a product I need?
Butler Creek flip-up caps, size 39 OBJ and 13 EYE will fit this scope.
Date published: 2017-01-09
Does that this come with the kill flash
No, but the Predator Quest scopes ship with ARDs
Date published: 2016-09-13
Will this scope fit Ruger #1, Varmint with the rings Ruger provides? Or do I need High ones?
I'm not sure what ring height the standard Ruger rings are, however if those rings do not work, Our #410991 and Medium Signature Zee rings should do the trick.
Date published: 2016-09-09
What scope rings do I need for this scope that will go on my Weatherby Vanguard Series 2 .243?
Medium rings should do the job.
Date published: 2017-01-03
I recently purchased the Droptine 4.5-14x42mm for my M5 Aero Precision 308 build. What mount do you recommend? Can I use the AR-PEPR mount for this type of scope? Or is there a recommended ring and mount for this model? First timer here so be gentle!
AR-PEPR would be the ideal mounting solution.
Date published: 2016-09-08
I recently ordered a Droptine 3-9X40 and apparently clicked the centerfire (200017) model instead of the 22LR model (200019). I do like the 100 yard parallax vs the 50 yard of the 22LR. Will the recticle still be pretty close for use with the 22LR ? Or sh
You should be just fine with the centerfire model on a .22lr. You should not have any problems.
Date published: 2016-09-07
What is the mounting length of the tube on the 2-7 and 3-9 Droptine models, so I can source scope mounts for various firearms of mine. I can't find that spec on your website. Thank you, Randy
The 2-7x Droptine, Fullfield II, and Fullfield E1 scopes have a total mounting length of 5.3" (with the turrets taking up 1.2" of that) The 3-9x Droptine, Fullfield II, Fullfield E1, Predator Quest, and MSR Riflescopes have a total mounting length of 5.9" (with he turrets taking up 1.2" of that)
Date published: 2016-08-24
If I was to purchase a Burris scope which one would you recommend for a Remington 870 20 gauge slug gun?
Item# 200016 Droptine 2-7x Slug Gun riflescope
Date published: 2016-12-12
what size scope covers would i need for a droptine 3-9x40?
Butler Creek size 25 OBJ, 13 EYE should work great.
Date published: 2016-12-05
Greetings from Canada. I shoot 375 H&H and 416 Rem, only need a low power scope. I like Burris's line up, but do you have a model that can withstand the recoil but with just a 'plex' reticle?,,as I have no need for range adjustments, only close shots.
All of our scopes will hold up to the recoil of up to .50 BMG # 200161 Fullfield II 3-9x has a standard Plex reticle, the only other models that come standard with the Plex are Handgun and Scout scopes. If you prefer, most of our scopes (including the 2-7x) can be outfitted with the Plex reticle for $60
Date published: 2016-08-07
It shows that the eye relief is 3.1-4.1", does that distance change with magnification or is there just that broad of a eye relief window?
Magnification and diopter will affect the eye relief, which is why the range is specified.
Date published: 2017-03-12
what scope rings do I need to mount a droptine 4.5 x14 on a savage model 25 LVT in 22 hornet ?
You'll want #420521 medium Signature Zee rings.
Date published: 2016-12-19
How much difference between droptine reticle markings in 22lr and slug reticle.  Believe respective model numbers end in 015 versus 016. Thinking of using 22lr version on a 50 cal muzzleloader.
The subtension lines are identical. The difference between the two scopes is the Parallax setting: Rimfire scopes are set for parallax-free at 50y Slug gun scopes are set for parallax-free at 75y
Date published: 2016-07-05
does this scope have windage and elevation in 1/10 mils?
1/4 MOA, not 1/4 MIL adjustments as stated here by Burris.
Date published: 2016-08-21
Will the dropline 3-9x40 handle the recoil of a .338 win mag? I have Nikon and Redfield but I'm thinking about jumping ship to Burris. Friend of mine has burris and the glass is outstanding.
All Burris riflescopes, sights, and mounting hardware is designed and tested to withstand recoil of up to .50 BMG and is fully backed by the Forever Warranty
Date published: 2017-01-27
Can this scope handle a 338 Marlin Express 200gr bullet...and why  would i go whit this scope instead of a fullfield II 3x9x50 ty
*ALL* Burris optics, sights, and mounts are designed and tested to withstand recoil of up to .50 BMG The Droptine has the added benefit of a magnification ring that is separate from the eyepiece, and finger-adjustable turrets
Date published: 2016-05-26