<! ======================================================================= --> <! ======================================================================= -->
Reticles
This Droptine 4.5-14x42 mm riflescope gets the job done when you need reliability, affordability, and top-flight performance.
Its high-quality, precision-ground glass is multi-coated for superb low-light capability and glare resistance.
The simple, rugged reticle has holdover for precise shots at extended ranges. The low-profile turret is finger-adjustable. A separate eyepiece and 
power ring allow for flip-up lens caps.
The precision internal assembly is double spring-tensioned for shockproofing, so your Droptine Riflescope can survive a lifetime of harsh field use.
If anything happens, it's covered by the Burris Forever Warranty™.
Item Number:
200077
200078

Magnification:
4.5-14x
Reticles:
Ballistic Plex™

(200077)


G2B Mil-Dot™

(200078)



Objective Lens Diameter:
56 mm
Clear Objective Lens Diameter:
42 mm
Ocular Lens Diameter:
39 mm
Finish:
Matte
Focal Plane:
RFP
Main Tube Size:
1 in.
Field of View:
22 low – 7.5 high (ft. @ 100 yds.)
Eye Relief:
3.1 – 3.8 in.
Exit Pupil:
9 low – 3 high (mm)
Click Value:
1/4 MOA
Elevation Adjustment, Total Capability:
40 MOA
Example: 50 MOA is roughly 25 MOA from center.
Windage Adjustment:
40 MOA
Example: 50 MOA is roughly 25 MOA in any direction from center.
Parallax/Focus:
Objective PA
Adjustable Parallax:
50 yds. – infinity
Length:
13.0 in.
Weight:
18.0 oz.
Features the Ballistic Plex™ reticle, the most simple, effective, and elegant trajectory-compensating reticle for hunting (200077 only) 
Features the G2B Mil-Dot™ reticle, a mil-based reticle with features ideal for mid- to long-range shooting (200078 only)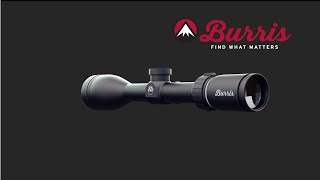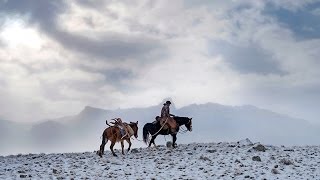 Droptine™ Riflescope 4.5-14x42mm
is rated out of
5
by
26
.
Rated

4

out of

5
by
HaanSolo
from
Droptine 4-16x42 Ballistics Plex
While I like the simplistic approach, the clear glass, and the overall quality of this scope... Only two things set this scope back in my mind. First is the coating on the scope is not as nice as others. It leaves white marks from brushing it up against anything that is some what ridged. The second being that Burris doesn't have a app for ballistics of multiple calibers, elevation, temperature, built on the retical you are using. IE I am shooting an AR15 in the 6.5 Grendel and their chart does not include this. I would like to be able to enter my info/dope and have it calculated. Overall I love it, but it could be better.
Date published: 2015-09-03
Rated

5

out of

5
by
Norske
from
Everything works really well
The 4.5-14X42 Droptine replaced an older 6X Burris Widefield I had on a sporter weight Ruger M77 MKII 22-250. The extra magnification really helps my 69-year-old eyes. When zeroing the rifle/scope the adjustments worked perfectly. The scope is typically Burris bright, which is an advantage at the indoor 100m range I was using. I quit shooting when I had a 1/2" three shot group off the sandbags at 100 yards. I could see myself pull the last shot to the left so it didn't join the first two in their common bullet hole.
Date published: 2015-07-31
Rated

4

out of

5
by
hammerjack
from
Clear As A Bell!
Optics are very clear. I have the G2B Mil-Dot reticle...a little too "busy" for me but the mil-dots and hash marks are very clear. For my eyes, the 14X didn't seem to offer more than my other 12X scope, and I'm stepping up to something in the 18X to 20X range. I would recommend it to those who like the G2B Mil-Dot reticle.
Date published: 2015-04-01
Rated

5

out of

5
by
DLB1955
from
Great scope and features.
I bought this for my AR15 for coyote hunting and also a recent prairie dog hunt in which it preformed absolutely great. It replaced a smaller magnification scope and I'm very happy with it so far.
Date published: 2015-07-20
Rated

5

out of

5
by
coyote down
from
excellent quality for the money
This scope is Awesome. The clarity and brightness of the lenses is incredible. The adjustable objective and magnification ring turn very smooth and work excellent. The scope is even crystal clear on 14 power and the turrets move the crosshairs as they should and the scope passed the box test. What else can i say. Things made by burris are top of the line.
Date published: 2015-04-20
Rated

5

out of

5
by
firejack
from
Burris Droptine 4-14 x 42
I bought this from Cabela's to put on an AR-10. I've got Burris Signatures on 3 other rifles and they are top notch/best scopes ever made. This new one cost less than half the price, is just as clear and is covered by the Burris Forever Warranty. Great deal, not like other manufacture's lower priced scopes that deliver lower price by cutting quality.
Date published: 2015-07-25
Rated

5

out of

5
by
Jack Pine Savage
from
I think its a great Product!!!!
I bought this scope and put it on my .257 Roberts. Bore sighted it it took only 6 clicks up and 10 clicks right. Took it and shot one shot at 50 yards, hit a quarter inch to the right and good on up and down. Went to 100 yards and shot two rounds grouped good it was 3 inches low and another quarter to the right. Made the adjustments to the scope as needed shot a three round group that you could dam near cover up with a nickel!!!! Great way to start out with a new scope! Six rounds shot and it was ready to go! I do reload though so Im sure that helped also. Went to 200 yards and shot 5 rounds to see how it grouped 3 out of the five could cover with a quarter and the other 2 were just out side the group about a 1/4 I can't complain there. The next day took it out hunting to harvest a doe, a doe walked out at 175 yards one shot right in the boiler maker, all said and done got a great scope and a great tasting doe!!!!! I think its a great scope for the money no complaints on my end!
Date published: 2015-11-13
Rated

4

out of

5
by
nutriosopa
from
Burris scopes :the all-around --go to scopes
I replaced a good scope with a very good and better scope. One with a simple user- friendly , non tactical settings. should have bought the Burris in the first place. Very happy with the over-all looks and performance. Burris is my " go -to" scope company.
Date published: 2015-07-30
what is the 100 yards adjustment on the front of the scope for on the 4.5x 14x 42
That is the Parallax adjustment, and it is graduated from 50y to infinity. http://blog.cheaperthandirt.com/understanding-and-correcting-parallax/
Date published: 2016-11-01
I hacertainly a droptine 4.5-14x. Is there and how do I fit flip up lense caps to it. Is there a product I need?
Butler Creek flip-up caps, size 39 OBJ and 13 EYE will fit this scope.
Date published: 2017-01-09
Does that this come with the kill flash
No, but the Predator Quest scopes ship with ARDs
Date published: 2016-09-13
Will this scope fit Ruger #1, Varmint with the rings Ruger provides? Or do I need High ones?
I'm not sure what ring height the standard Ruger rings are, however if those rings do not work, Our #410991 and Medium Signature Zee rings should do the trick.
Date published: 2016-09-09
What scope rings do I need for this scope that will go on my Weatherby Vanguard Series 2 .243?
Medium rings should do the job.
Date published: 2017-01-03
I recently purchased the Droptine 4.5-14x42mm for my M5 Aero Precision 308 build. What mount do you recommend? Can I use the AR-PEPR mount for this type of scope? Or is there a recommended ring and mount for this model? First timer here so be gentle!
AR-PEPR would be the ideal mounting solution.
Date published: 2016-09-08
what scope rings do I need to mount a droptine 4.5 x14 on a savage model 25 LVT in 22 hornet ?
You'll want #420521 medium Signature Zee rings.
Date published: 2016-12-19
does this scope have windage and elevation in 1/10 mils?
1/4 MOA, not 1/4 MIL adjustments as stated here by Burris.
Date published: 2016-08-21